News: Academic Publishing Weekly
Anti-DEI and affirmative action legislation, new OA partnerships, and the downturn in student spending
Posted on June 16, 2023 in News
By Choice Staff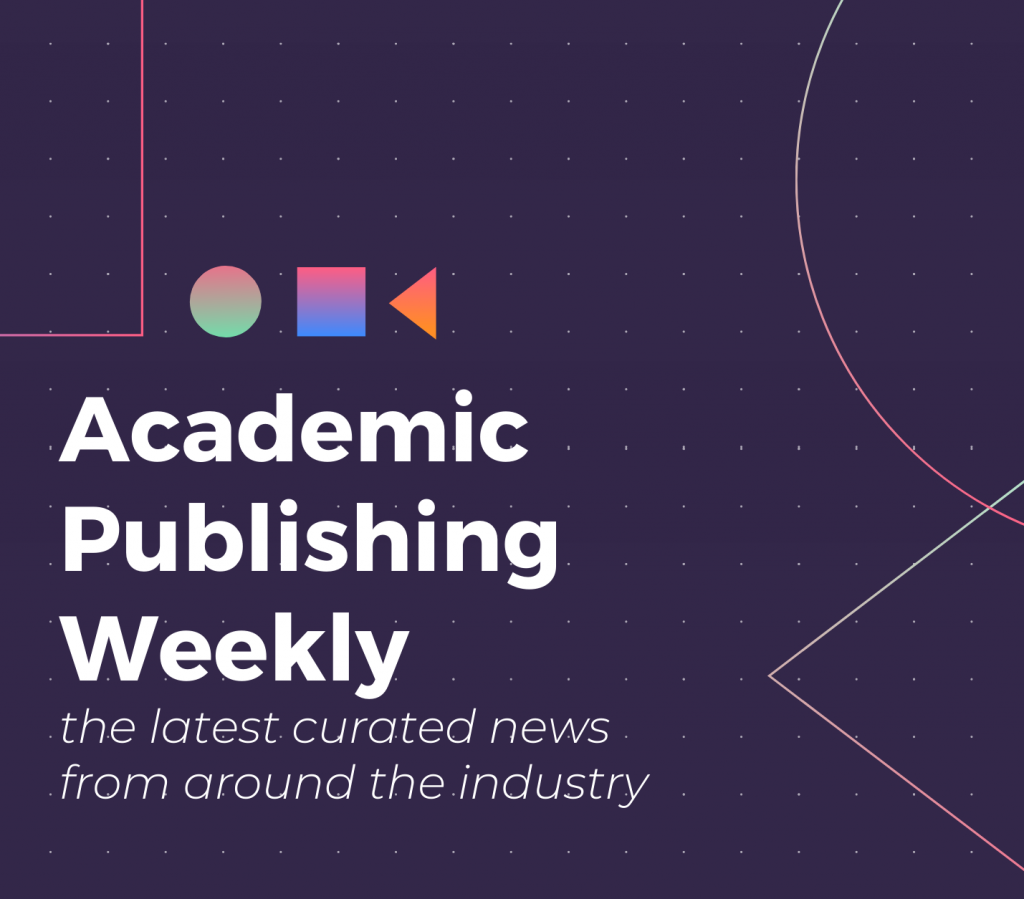 Wins for the Freedom to Read
In an update to recent censorship news, Illinois Governor JB Pritzker has signed the first law restricting book bans in the United States. Beginning in January, public libraries that fail to adopt policy in line with the American Library Association's Bill of Rights—which prohibits book bans based on "partisan or doctrinal disapproval"—will lose funding. Commenting on the bill, Governor Pritzker stated, "Everyone deserves to see themselves reflected in the books they read, the art they see, the history they learn. In Illinois, we are showing the nation what it really looks like to stand up for liberty." On another hopeful note for freedom to read advocates, President Biden is set to name a new book ban coordinator at the Education Department. The coordinator will be tasked with making "schools aware that book bans can violate federal civil rights laws if they create a hostile environment for students."
We're all on pins and needles. Will the court's ruling go beyond race-conscious undergraduate admissions and also address graduate students, financial aid, faculty hiring, and any program with identity-conscious elements?

Kimberly Griffin, University of Maryland,
The Impact of Anti-DEI and Affirmative Action Legislation
Following recent bills in Texas and Florida targeting tenure and diversity, equity, and inclusion (DEI) programs, The Chronicle of Higher Education asked professors to share their thoughts on the laws and their impact in the classroom. In particular, respondents noted the vague nature of recent legislation and how unclear guidelines invoke anxiety over upcoming course plans. For instance, Paul Ortiz, a professor of history at the University of Florida, described an environment of "anticipatory obedience," further underscoring that, "The state doesn't even have to ban anything, frankly, because people are afraid and they're not going to step out of line because they're afraid of the consequences." Respondents also contemplated how bills targeting DEI will affect people of color and those in the LGBTQ+ community who teach and study at universities. Anxieties also abound over the fate of affirmative action, with Science's Jeffrey Mervis considering upcoming Supreme Court cases and their potential effects on universities. Specifically, Mervis addressed how the Supreme Court's rulings over including race as a factor in admission decisions could harm diversity on campus and the "nation's ability to remain a global leader in innovation."
---
---
University Press News and Accessible Archives Acquisition
Trinity University Press announced plans for a new imprint centered on Mexican and Mexican-American history and culture. Tinta Books will publish up to ten titles per year, with Tom Payton, publisher of Trinity University Press, emphasizing that, "As a mission-driven nonprofit cultural and educational publisher, this is critical to us, especially since we are based in Texas and committed to our deep shared roots with Mexico." Trinity University Press will begin publishing under the imprint this year, with its first title set for August. The University of Cambridge is also releasing new titles with children's publisher Nosy Crow. The nonfiction books will center on STEAM topics for children and will begin publication next summer. As for acquisitions, Coherent Digital LLC purchased Accessible Archives Inc., a publisher of primary source materials, with Unlimited Priorities LLC managing the merger. Stephen Rhind-Tutt, President and CEO of Coherent Digital, noted, "The acquisition will add twenty-four new collections to Coherent Digital's History Commons, bringing expanded expertise in American social, economic, and political history."
---
---
Professors' Views on AI, Policies Overseas, and Impact on Publishing Professionals
As many continue to consider the impact of AI on their careers, Book Riot's Arvyn Cerézo pondered how AI will influence the work of professionals in the publishing industry. Speaking to a consultant, author, publisher, and former literary agent, Cerézo found that the influence of AI will be felt differently depending on department and publisher size. For instance, publishing consultant Jane Friedman predicted that work done by translators and interns is likely to become automated, with author Terena Elizabeth Bell further speculating that "experimental writing" will face less encroachment from AI because "if AI can't learn about a literary form, it can't create it… New and innovative books will always require human imagination." Turning to the classroom, The Chronicle of Higher Education examined readers' perspectives on AI and cheating. Respondents revealed that instructors are still determining how to best approach AI, also noting that although spotting student cheating is not particularly difficult, it is important to be proactive because it takes time to prove. Rounding out this week's AI news, the European Parliament voted to move forward with an AI Act, which will now face negotiations among the European Union's branches. The Federation of European Publishers voiced support for the legislation, stressing that, "The AI Act marks the first attempt in the world to define dedicated rules for AI, to ensure that this technology can develop without harming society."
---
New Open Access Journals and Student Spending Slump
First up, Wiley announced a partnership with the European Hematology Association on its OA journal HemaSphere. In January, Wiley will publish the prestigious hematology journal, which features peer reviewed research, guidelines, and editorials. Next, open access publisher PeerJ has developed Open Advances, an OA journal series centered on using research to address concerns around the globe. PeerJ will cover fees to publish, then, "Over time, the journals will transition to be supported by PeerJ's recently announced Annual Institutional Memberships and, eventually, a collective funding model." Journal articles will be published alongside peer reviews and Impact Statements denoting key points. Last, a recent Student Watch report found a substantial decrease in student spending on course materials in the past decade. Lacey Wallace, Research Analyst for the National Association of College Stores, the producer of the Student Watch Report, attributed the decline to increased support for inclusive access, eBooks, and textbook affordability.
---
Related Posts