News: Academic Publishing Weekly
COVID risk assessment at conferences, university press acquisition, and current library-publisher relations
Posted on May 13, 2022 in News
By Choice Staff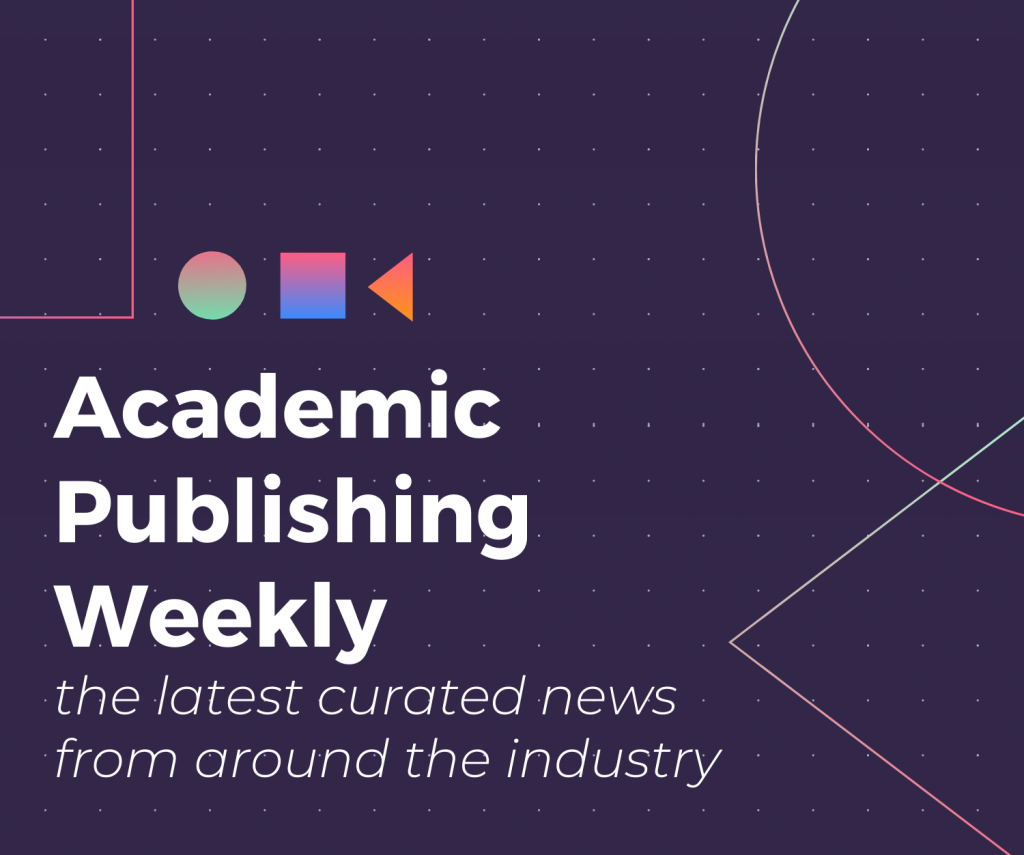 Risk Assessment: COVID at the Conference
As in-person conferences resume in the academic sector, potential event-goers are left to ponder COVID risk on their own. Is there a vaccine requirement? Mask requirement? Testing on site? What's the case count in the conference area? How many people are in attendance, traveling from how many places? Inside Higher Ed looks at the Association for Computing Machinery's recent CHI Conference on Human Factors in Computing Systems, where, despite the vaccination and mask protocols in place, attendees reported positive cases (many shared through the meeting's hashtag #CHI2022). After the fact, attendees wondered how the positive cases happened, what could be improved upon for future events, and whether attendance was worth it in the first place. [Inside Higher Ed]
In the end, was it worth attending in person? I absolutely benefited from the time away and the networking opportunities. Depending on whether I test positive, the scales may tip the other way, though.

Jennifer Mankoff, University of Washington
University Press News: Growth and a Task Force
The University of Georgia Press has expanded its catalog with the acquisition of NewSouth Books, which specializes in "Southern culture and history, particularly civil and human rights." Under the imprint, NewSouth's cofounder Suzanne La Rosa "plans to publish eight to 12 new titles annually"; NewSouth's second cofounder Randall Williams "will continue to edit selected titles and recommend works for acquisition." In other press news, the Association of University Presses (AUPresses) has linked up with the Society for Scholarly Publishing (SSP) for a joint task force. The partnership will work to build a directory for scholarly publishing positions—"a first-of-its-kind reference that charts position descriptions and career paths across the industry." The Career Progression Task Force hopes to foster greater transparency on the skills needed for certain roles and clearer paths toward advancement.
---
Library-Publisher Relations in 2022
Peter Berkery, Executive Director of AUPresses, and Mary Lee Kennedy, Executive Director of the Association of Research Libraries, reflect on how library-publisher relations have evolved in recent years. Looking to the past and predicting future changes, Berkery and Kennedy highlight new developments in open publishing and data through greater connections and integration between the two sectors. In addition, Berkery surfaces the need for more partnerships, communication, and pilot programs between libraries and publishers to build more advanced workflows, understanding, and trust. [Scholarly Kitchen]
---
---
Acquisitions and Declarations
First up, Springer Nature announced its "largest institutional open-access book deal to date" with the Max Planck Society through the Max Planck Digital Library. The deal will grant funding to authors at almost 90 Max Planck Institutes, offering a discount on OA book publishing charges. The agreement is Springer Nature's fifth OA book partnership to date. Next, Wiley signed the Declaration on Research Assessment (DORA), "a world-wide initiative designed to improve the ways in which the outputs of scholarly research are evaluated." With the signature, Wiley plans to "deliver more ways to assess and recognize research outputs" and to introduce new journal and article metrics that expand upon citation indicators. Last, Scholarly Kitchen parsed through Copyright Clearance Center's (CCC) acquisition of Ringgold announced last week. What's CCC's endgame? And what's the big deal with PIDs?
---
Licenses and Rejections
Who doesn't love a deep dive into the language of a Creative Commons (CC) license? Rick Anderson digs into whether or not someone can revoke a CC license. In particular, Anderson walks through interpretations of what a CC license actually covers and how dual licensing works, sparking conversation in the comments section. Second, Times Higher Education breaks down what to do after a rejection from an academic journal. Steps include seeking feedback, reassessing your objective, and taking a second look at that style sheet. Ben & Jerry's and passive aggressive subtweets are also viable options.
---
Related Posts