News: Academic Publishing Weekly
Library conference censorship, new open publishing partnerships, and the problem with fractured metadata
Posted on May 12, 2023 in News
By Choice Staff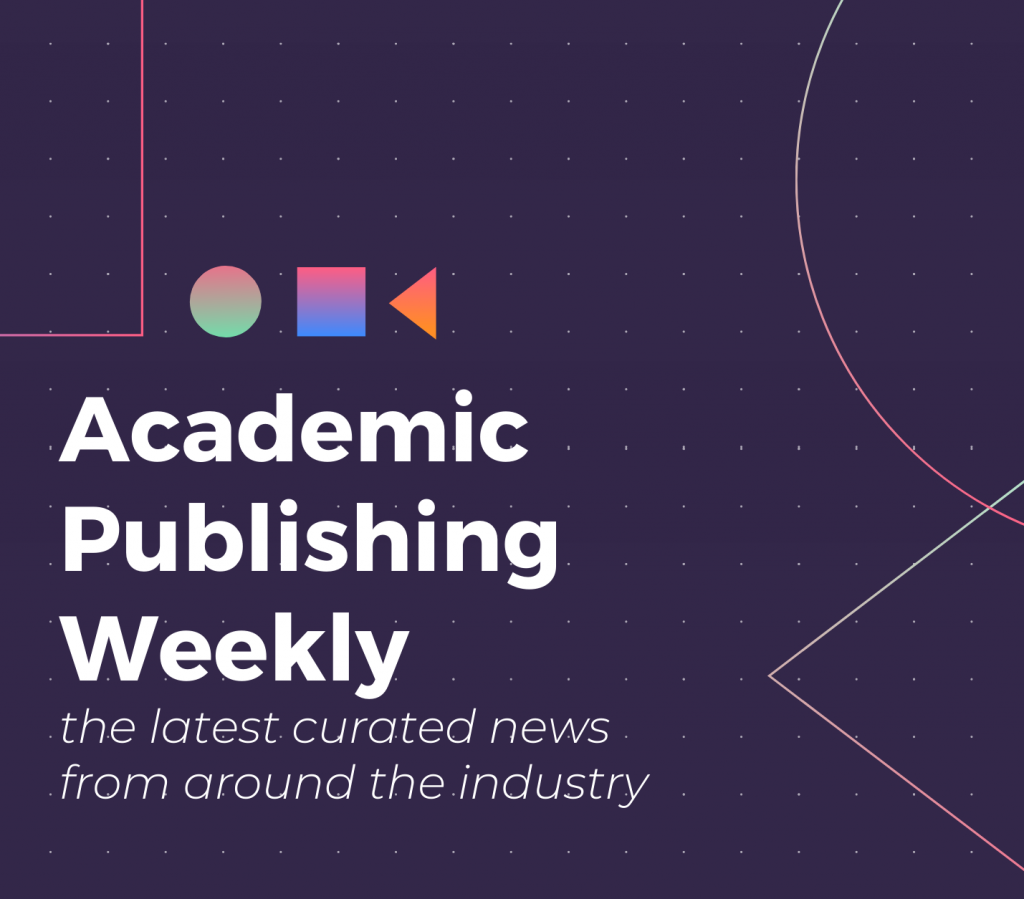 AI Beyond ChatGPT and Responses from Publishers
In an interview with Research Information, Sabine Louët, Founder and CEO of SciencePOD, described the company's new ScioWirebeta newsfeed widget, which uses AI to extract research summaries. Louët explained that the widget can develop customizable newsfeeds with summaries from recent publications and pulls phrases directly from the articles—preventing the "hallucinations" often reported from GPT-4 users. Also looking at AI, Inside Higher Ed's Ray Schroeder examined developer Significant Gravitas's Auto-GPT. Drawing on explanations from ZDNet's Sabrina Ortiz and Tech Target's Ben Lutkevich, Schroeder defined Auto-GPT as a new form of Artificial General Intelligence (AGI) and Strong AI, meaning that the system can perform human-level tasks on its own. Schroeder further considered how Auto-GPT will impact the workforce, questioning which human skills will be valued, whether new positions will be created, and if students will still need lessons on AI-performed tasks. Last, reading subscription service Sribd revised its terms of service to clarify that "users, subscribers, and partner companies may not utilize the company's data for monetization or to train large language models without Scribd's explicit consent." Publishing Perspectives' Porter Anderson also covered Scribd's update and highlighted AI concerns addressed during the Association of American Publishers' annual general meeting.
With the Trump era coming and going, I was hoping that HBCUs and Black spaces specifically were safe, but with Ron DeSantis coming on the heel of Donald Trump, it's eye-opening.

Lebaron Fields, The Chronicle for Higher Education
Censorship Groups Take on Library Conferences and How Attacks on DEI Impact HBCUs
Amid growing concerns over book bans and the freedom to read, censorship groups have a new target: library conferences. Citing recent backlash against the Pennsylvania School Librarians Association (PSLA) conference and the Texas Library Association conference, School Library Journal's Kara Yorio explained that librarians faced vitriol on social media and from school boards, and, in some cases, didn't receive funding to attend. Yorio underscored the value that conferences provide the library community, including community building, programming ideas, and innovative solutions. 2020 School Librarian of the Year and speaker at the PSLA conference Cicely Lewis further stated that "conferences like this remind us that we are not alone." Turning to attacks on DEI in higher education, Kyla Hubbard of The Chronicle of Higher Education addressed the impact of anti-diversity efforts on historically Black colleges and universities. In particular, Hubbard highlighted how new legislature aims to remove funding for DEI programs, recent student protest efforts against this legislation, and the unique opportunities and support HBCUs offer Black students.
---
---
Open Access Publishing Donations and Collaborations
This week, the MIT Press received a generous $10 million donation from nonprofit and open access supporter Arcadia. Deemed the Arcadia Open Access Fund, the gift aims to increase open access publications in STEM and HSS fields and further the accessibility of research. Commenting on the endowment, Amy Brand, Director and Publisher of the MIT Press, noted, "With this enduring support for open books and journals, we can use our power as an academic publisher to expand public understanding of scholarship and science and to democratize participation in research." Next up, Taylor & Francis (T&F) is extending its collaboration with Wiley's Knowledge Unlatched. Under the partnership, T&F will continue to convert its titles to OA via the support of research libraries, and plans to switch over more than 50 books this year.
---
---
Defining a Journal's "Essence" and Internet Tech Company Moves into Publishing
Following the recent resignation of Elsevier's NeuroImage editorial board and the firing of a prominent Wiley journal editor, Scholarly Kitchen's Rick Anderson questioned whether editors define a journal's "essence." In particular, Anderson considered if the NeuroImage editors' new journal will automatically gain the same prestige and appeal by virtue of its staff. Weighing the value of a journal's editorial board and additional features like impact factor, Anderson concluded that, "It's the actual, real-world behavior of authors and subscribers…that determines whether a journal stays in business." In other news, a subsidiary of TikTok's parent company ByteDance may transition into book publishing. Lemon Inc., also responsible for social media app Lemon8, filed a trademark application for book products under 8TH NOTE PRESS. TechCrunch's Rita Liao stated that the trademark includes an app and the ability to buy, publish, and offer "online, non-downloadable fiction and non-fiction books." Liao also mentioned the impact of #BookTok, suggesting that ByteDance's insights into reader trends could help with breaking into the market.
---
Metadata in the Scholarly Ecosystem and Pulitzer Prize Winners
In a recent piece for Scholarly Kitchen, several experts from the Copyright Clearance Center (CCC) analyzed the impact of fractured metadata at the researcher, institutional, funder, and publisher levels. Specifically, the writers found that researchers are often the ones with an "administrative burden to assert or re-assert data…ultimately disrupting and delaying scientific discovery" and that institutions regularly create "labor-intensive workarounds" to address funding concerns. At the publisher level, fragmented data complicates open access agreements and increases costs across the scholarly ecosystem. The writers further stressed stakeholders' desire for "new metadata strategies, inclusive policies, and a robust framework of interoperable systems." This week also marked the announcement of the 2023 Pulitzer Prize winners in genres including memoir/autobiography, poetry, general nonfiction, and history. Of note, Seeing Red: Indigenous Land, American Expansion, and the Political Economy of Plunder in North America by Michael John Witgen from the Omohundro Institute of Early American History and Culture and the University of North Carolina Press made the finalist list in history.
---
Related Posts