News: Academic Publishing Weekly
Annual Reviews scoops up Charleston Advisor, higher education sales rise, and NYT shares new summer reads
Posted on June 3, 2022 in News
By Choice Staff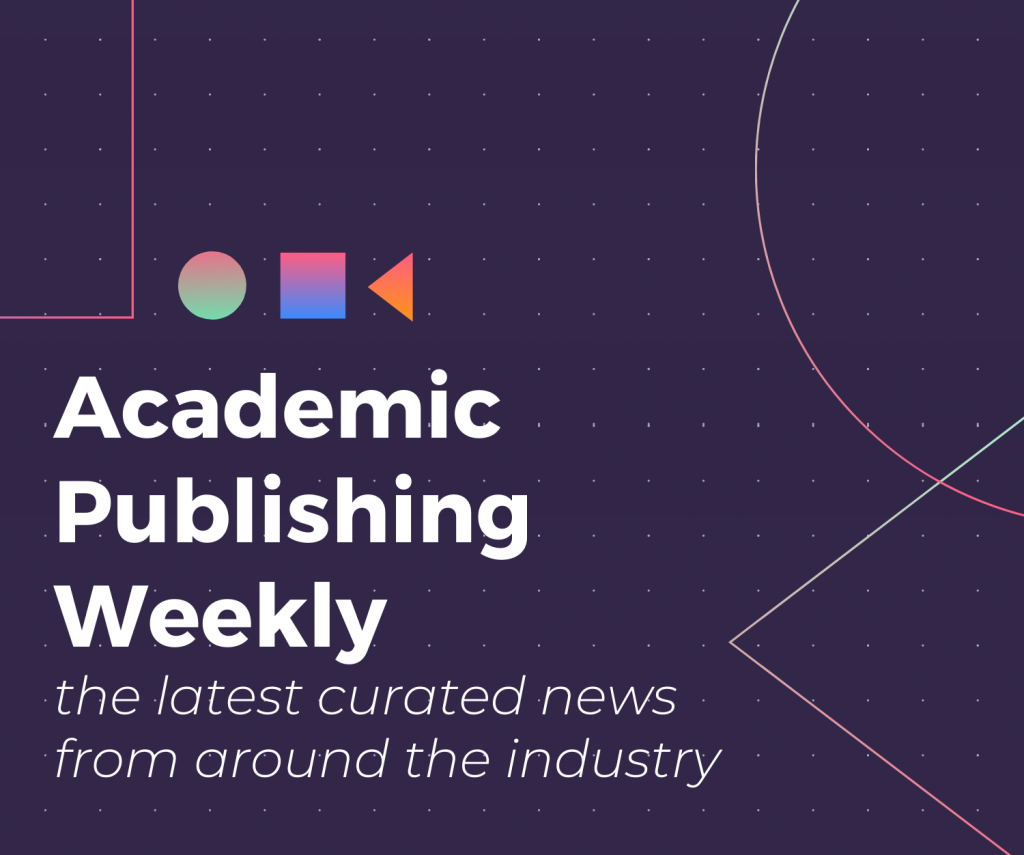 More Acquisitions, Shockwaves, Etc.
Adding to our current era of acquisitions, nonprofit publisher Annual Reviews announced the acquisition of Charleston Advisor, "a widely used and respected collection development tool." Running for over two decades, Charleston Advisor shares reviews of online tools, like databases, scholarly journals, collections, and more. Of the union, Charleston's Publisher and Editor-In-Chief Rebecca Lenzini stated: "During our search for the ideal buyer of this unique publication, we prioritized finding an organization that values librarians as partners and one that appreciates the value of reviews. We found our match in Annual Reviews…" In other news, independent wholesaler The Little Group bought Baker & Taylor UK, which comes after a series of recent reshufflings at B&T (e.g. sold by Follett Corporation, left and rejoined the academic market).
---
What Are "Essential" Publishing Skills?
The Society for Scholarly Publishing released its third annual Professional Skills Survey, which collects responses from hundreds of publishing professionals on key skills needed in the industry. This year's report boasts almost 400 participants of varying career levels and sectors—publishing companies, scholarly societies, research publishing, and more. The survey looks at publishing's most essential personal characteristics (strategic, detail-oriented, analytical), interpersonal skills (problem solving, written communication, collaboration), and technical or knowledge-based skills (budgeting, business expertise, writing skills). Respondents also shared which characteristics they would most like to develop further, "highlighting opportunities for training and mentorship in those areas." Incredibly, "sparkling wit" and "beguiling personality" did not make the cut for desired traits. [Scholarly Kitchen]
Across the industry, publishing professionals are primarily hoping to develop their skills in leadership, strategic planning, and negotiation. There has been an increase over previous years in reported interest in mastering data analysis and market research skills.

Scholarly Kitchen
Higher Education Sales Shoot Upward
The Association of American Publishers (AAP) released its March 2022 StatShot report, reflecting a "rebound" in the education sector. Higher education course materials in March 2022 were up almost 40 percent compared to March 2021, coming in at $68.6 million. AAP suggests that this rise signals "rebounding business post-COVID," among other factors. Overall, total revenues across categories fell about 4 percent when compared to March 2021, though the year-to-date numbers still rose a modest 1 percent. [Publishing Perspectives]
---
---
Open Access Updates
Springer Nature announced that its transformative journals "published 40% more gold open access (OA) research articles in 2021 than in 2020," signaling a growing awareness and demand for OA materials. In addition to greater publication rates, the publisher also revealed trends of higher engagement in OA content when compared to subscription articles. In other open access news, six UK university presses have proposed a new collaborative pilot project with libraries that "aims to raise £96,000 per year to fund Open Access publication for 12 books in each period." "OpenUP" plans to publish the first set of titles in 2023.
---
What Does an APC Actually Cover?
Jingshan Du, a Washington Research Foundation Postdoctoral Fellow at Pacific Northwest National Laboratory, investigates the rise of open publishing and, in turn, article processing charges (APCs). Du traces the growing adoption of APCs in recent years, including Springer Nature's (highly talked about) charge of €9,500/$11,390, announced in late 2020. Du compares the business models of non-profit and for-profit publishers, getting at the question of what an APC actually covers: a selection process, prestige, peer review, and more. In the end, Du argues that because sharing academic work online has become easier (through personal websites, preprints), publishers need to offer valuable services to authors that justify the high price tags. [The Scientist]
---
Bring on the Summer Reading!
As we fly by the unofficial start to summer and approach the actual summer solstice in late June, the New York Times pulled 88 books perfect for the summer season. Genres vary from thrillers to travel to music, and several university presses made the cut. In particular, University of Nebraska's The Umpire Is Out: Calling the Game and Living My True Self dots the sports list, and the stage & screen collection features Yale University's Disaster Mon Amour and University of Chicago's The New Female Antihero: The Disruptive Women of Twenty-First-Century US Television. Happy reading! [New York Times]
---
Related Posts