News: Academic Publishing Weekly
Bookstore links up with scholarly presses, the ebook embargo faces attack, and audiobook trends continue to grow
Posted on June 4, 2021 in News
By Sabrina Cofer, digital media assistant, Choice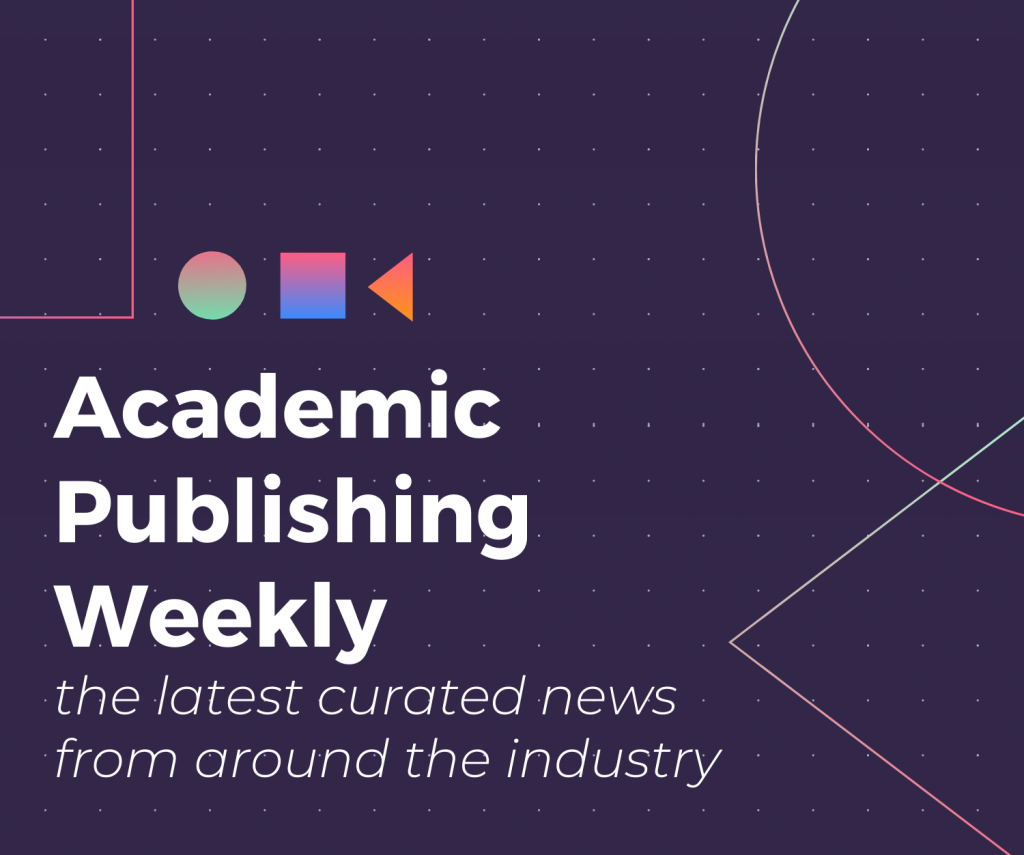 Scholarly Presses and Bookstores Unite!
The Seminary Co-op Bookstores in Chicago announced the launch of two publishing imprints in partnership with scholarly presses Northwestern University Press and Prickly Paradigm Press. The Northwestern imprint will yield two to four titles per year, and the list will be co-curated by Seminary Co-op director Jeff Deutsch and NUP director Parneshia Jones. The imprint with Prickly Paradigm, named Ode Books, will produce four to six books per year starting in the fall of 2022. The Co-op will also begin offering consulting services to "like-minded organizations"—K-12 public schools or higher ed institutions—to help grow their literary collections. [Publishers Weekly]
---
This week Maryland passed House Bill 518/(SB432), which will require "publishers to offer electronic 'literary product' licenses to Maryland libraries 'on reasonable terms,' and prohibits publishers from instituting embargo periods during which ebook and electronic audiobook licenses are available for sale to the public but not to libraries." The embargo periods enacted by publishers on libraries has been a point of contention in recent years, perhaps most famously between Macmillan and public librarians. The Association of American Publishers already submitted testimony against the bill's passage back in March, arguing that it restricts the publisher's right to distribute copyrighted work. Even still, some believe the bill doesn't go far enough—for example, what exactly constitutes "reasonable terms"? [Library Journal]
We were reminded that publishing is essential to human empowerment, and, moreover, that it is a catalyst and driver for other essential businesses like authorship, research enterprises, bookstores, public libraries, and, yes, tech platforms.

Maria Pallante
Publishers Gather to Talk Shop
Speaking of the Association of American Publishers (AAP), June 2nd marked AAP's annual meeting, which included guest speakers (and recently published authors) CNN anchor Don Lemon and Senator Amy Klobuchar. While Lemon covered the urgency of publishing in these un-nuanced news media times, Klobuchar dug into breaking up Big Tech and reintroducing competition to the market. CEO of AAP Maria Pallante and AAP chair and CEO of John Wiley Brian Napack spoke on publishing's successful year, running a victory lap for the robust showing of print, audio, and ebook sales. Pallante also discussed issues like copyright protection and tariffs—many of the Trump-era tariffs slapped on books manufactured in China are still in place today. [Publishing Perspectives]
---
---
China Backs Open Science Initiative
At the 43rd Annual Meeting of the Society of Scholarly Publishing (SSP), technology company Cactus Communications held a session in conjunction with the publication of a recent whitepaper, "Navigating China's Academic & Research Landscape." Panelists noted that Chinese publishers hope to expand their reach internationally and contribute to the open science movement domestically in the process. Zhaoping Lyu, Executive Secretary of the China Association for Science and Technology, explained, "China has always focused on the global progress of Open Science and has actively participated in it … Chinese STM journals are becoming an important force in the open access landscape." If you missed the SSP meeting last week, the chefs at Scholarly Kitchen wrapped up the event by highlighting their favorite moments. [Research Information]
---
What Are Your Audiobook Listening Habits?
The Audio Publishers Association released its annual report, looking at audiobook revenue, listening habits, and subscription trends. The survey found that publishers' audiobook revenue in 2020 grew 12 percent, reflecting the consistent growth in the medium in the past decade. As for behavior, listeners swapped their listening locations from the car to the couch: "55% of listeners say they listened most often at home, compared with 43% last year; and only 30% of listeners cited the car as their main listening location in 2020 as compared with 41% the previous year." Among the many interesting statistics found in the survey, almost 70 percent of audiobook listeners "[agreed] that one of the reasons they enjoy listening to audiobooks is to reduce screen time." As 2020 was the unofficial-but-official year of Zoom, that certainly checks out. [Publishing Perspectives]
---
Related Posts