News: Academic Publishing Weekly
Knowledge Unlatched continues to unlatch, academic jargon takes another hit, and a cartoon calls out higher ed culture
Posted on May 7, 2021 in News
By Sabrina Cofer, digital media assistant, Choice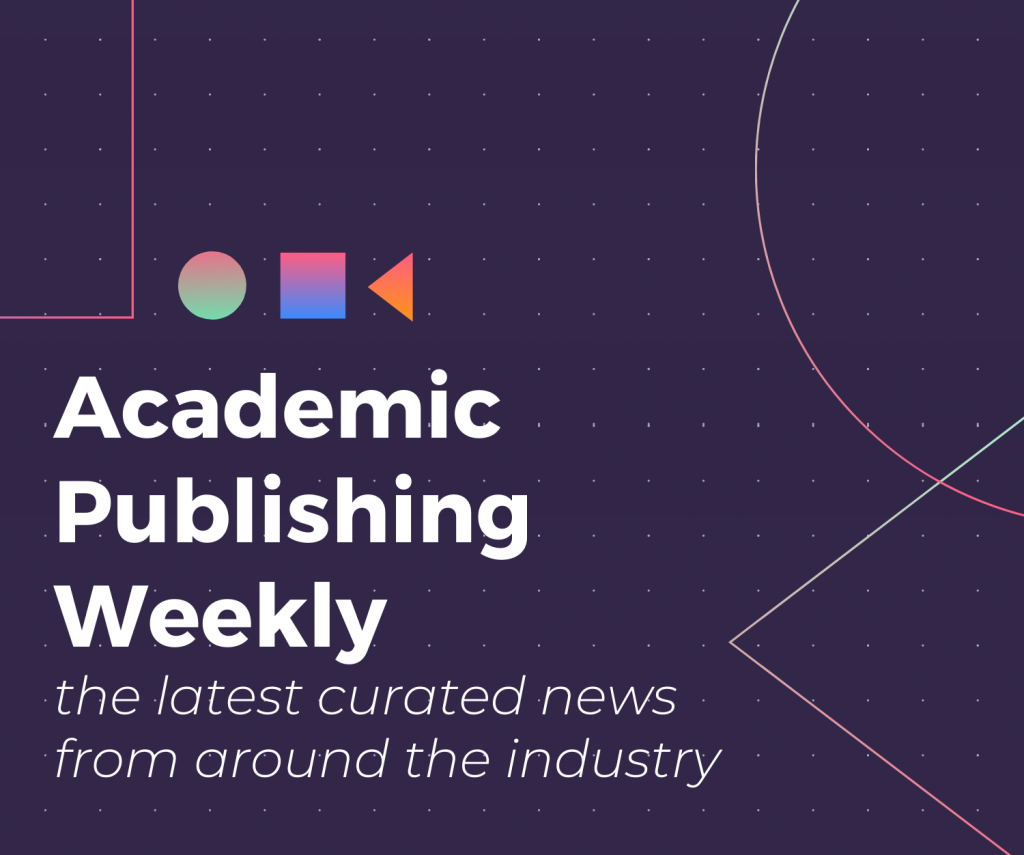 Can You Flip It?
Knowledge Unlatched, the crowdsourced open access service provider, continues to grow. The Berlin-based organization opened its 2021 funding round, which will include its "Select Humanities and Social Sciences Books" legacy collection and "several new collections developed in partnerships with academic publishers and university presses, including University of Michigan Press, Amsterdam University Press, Central European University Press, and EDP Sciences." This marks the eighth funding round for the international initiative; they've now "flipped" close to 3,000 books and over 50 journals to OA all over the world. [Publishing Perspectives]
---
Researchers Are Allowed a Laugh or Two
Randall Munroe, creator of webcomic XKCD, released a cartoon last week that struck a chord in the scientific publishing community. Titled "Types of Scientific Papers," it includes 12 examples, some of which are: "What are fish even doing down there," "We put a camera somewhere new," and, my personal favorite, "My colleague is wrong and I can finally prove it." As writer of the article Benjamin Mazer points out, "the gag reveals how research literature, when stripped of its jargon, is just as susceptible to repetition, triviality, pandering, and pettiness as other forms of communication." The cartoon set off a wildfire of interpretations from all over the research community, and cleverly commented on the need to vigorously publish in order to advance in your field, even if the paper isn't exactly rocket science. A picture's worth a thousand words (or tweets)! [The Atlantic]
Many papers serve no purpose, advance no agenda, may not be correct, make no sense, and are poorly read. But they are required for promotion.

Vinay Prasad
Did Someone Say Jargon?
Last month, a study came out calling jargon-heavy scientific papers into question. A new study, this time looking at the business subject area, supports that claim. In "Marketing Ideas: How to Write Research Articles that Readers Understand and Cite," researchers tested "myths of scholarly prose" through a series of experiments: study participants read articles of varying levels of abstract or technical language then gave positive or negative impressions; researchers compared how often business articles were cited based on concrete language, active voice, and common words; and finally, study participants were asked to write summaries of their own research and someone else's, questioning the clarity of their own writing. Results of the study indicate that students should be taught to write clearly above all else, which can not only lead to better comprehension from readers of their work, but also better circulation across interdisciplinary lines. Editors—take note, too! [Inside Higher Ed]
---
---
Is Traditional Publishing Old News?
Sam Herbert, co-founder of 67 Bricks—a software development consultancy that helps build "new modern digital platforms and capabilities" for publishers and presses—recently discussed the state of the scholarly communication industry. Herbert, who has long watched and followed the digital transformation curve, chatted about current issues in the academic resource ecosystem, where he sees the industry headed in the next decade, and whether the days of traditional publishing are numbered. He sees a great deal of rebranding and restructuring in the works—with the help of 67 Bricks, of course. [Research Information]
---
The OA Way or Highway Mentality
Librarians and OA advocates can tout open resources all they want, but what happens when they try to publish the OA way? Dustin Fife, Director of Library Services and Online Education at Western Colorado University, recently ran into this dilemma while attempting to publish an article in an open journal. Fife found that the lack of OA journal options and the high cost to publish an article open access in a traditional subscription-based journal were extreme deterrents to his original OA or nothing mentality. Fife asks that we extend grace to those who choose not to publish openly, and instead "acknowledge and respect the current landscape where that simply is not possible." [Scholarly Kitchen]
---
Related Posts