News: Academic Publishing Weekly
Contending with AI in the classroom, censorship bills update, and a 2022 publishing report
Posted on June 2, 2023 in News
By Choice Staff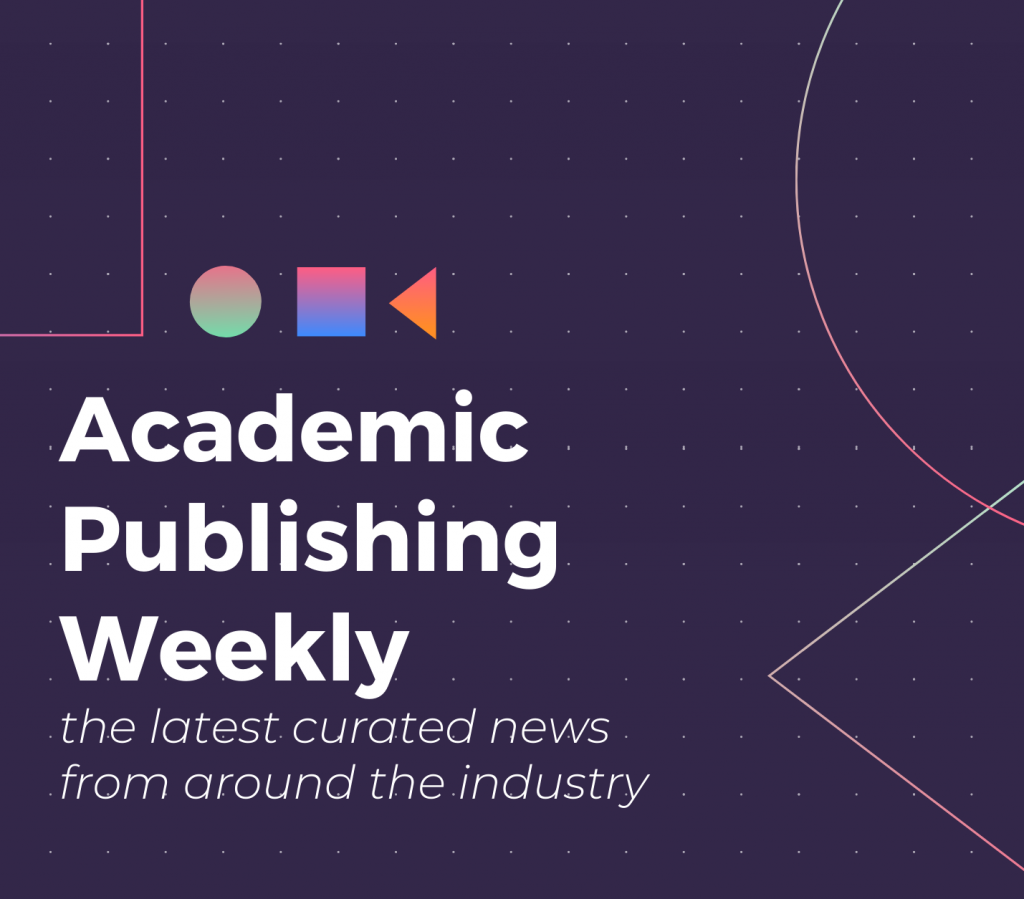 AI in the Classroom
In response to numerous AI-related challenges faced during the spring semester, several professors are planning summer workshops to brush up on ChatGPT. Inside Higher Ed's Susan D'Agostino stressed that numerous workshops are volunteer based, leading to concerns over institutions' commitments to helping train faculty. D'Agostino further observed anxiety around students' access to paid AI tools and how to implement AI in teaching. Also considering AI, The Chronicle of Higher Education gathered perspectives from several scholars and university leaders on how the technology will impact higher education. In particular, scholars addressed how AI can perform administrative duties and offered predictions on the future job market. Several scholars expressed trepidation over the infatuation with AI, as danah boyd, partner researcher at Microsoft and visiting professor at Georgetown University, asked, "What can the hype and moral panic around AI teach us about higher ed?" Lastly, The Chronicle's Beth McMurtrie acknowledged how AI can benefit students with disabilities, including aiding those with large cognitive loads, providing writing assistance, and helping professors improve the accessibility of assignments. However, McMurtrie also warned that students with disabilities may rely too heavily on AI due to concerns over the quality of their work and recommended that faculty collaborate with students and inform them "about the strengths and limitations of AI."
We're anxious about what AI will do to higher ed because we're anxious about the future of higher ed. But let's not allow AI to distract us from the questions that should animate us: What is the role of higher education in today's world?

danah boyd, The Chronicle of Higher Education
First up, several publishing associations and librarians plan to file a lawsuit against Arkansas over a recent law that criminalizes providing "obscene" books to minors. Going into effect this summer, the law states that "Library staff found to have 'knowingly' distributed or facilitating the distribution of allegedly obscene material to a minor—defined as anyone under 18—would be open to a potential felony charge." Next, a new bill in Texas would require vendors to "assign ratings to books based on the presence of depictions or references to sex." The Texas Tribune's Sneha Dey and Raul Trey Lopez explained that if books are given a "sexually explicit" rating, they will be removed from library shelves. Dey and Lopez further addressed concerns from librarians, who expect that the bill would complicate content acquisition if signed into law. Last, Illinois may put an end to book bans with a soon-to-be signed bill that removes state funding for libraries who fail to "adhere to the American Library Association's Library Bill of Rights, which states that reading materials should not be removed or restricted because of partisan or personal disapproval, or develop a written statement prohibiting the practice of banning books within a library system." If enacted, the bill will go into effect in January, making Illinois the first state to block book bans.
---
---
Eva Surovell of The Chronicle of Higher Education provided an in-depth look at recent anti-DEI bills in Texas, analyzing how they impact attitudes on campus. Speaking to students and faculty, Surovell stressed that legislature targeting DEI affects students' sense of belonging and leads professors to be overly cautious when designing their courses. Surovell explained that some professors decide against teaching topics on DEI due to fears of backlash and their tenure being challenged. Additionally, PEN America examined the current state of educational gag orders in the U.S., finding an increase in the extremity and prominence of censorship laws across the country. The report found that over 300 bills have been introduced since 2021, with an increasing number including criminal punishment for those who don't comply. PEN also covered censorship efforts in Florida and Indiana that target DEI initiatives, personal pronouns, and lessons on sexuality, with PEN analysts emphasizing that "these bills go far beyond banning DEI initiatives to enable the partisan takeover of many aspects of university governance."
---
---
New Spring Releases and 2022 Publishing Report
The Association of American Publishers (AAP) released its Annual Statshot report this week, revealing a decline of nearly three percent in 2022 publishing industry sales when compared to 2021. Both university press and higher education revenues fell by over seven percent, despite university press sales increasing almost four percent in the last five years. That said, numbers continue to be above pre-pandemic levels across the industry, with sales from online channels and audiobooks seeing significant growth. As May comes to a close, Literary Hub gathered a list of new releases, containing a plethora of titles for Pride. The list features books on queer love, self-acceptance, and the justice system, including Grace Elisabeth Lavery's Pleasure and Efficacy: Of Pen Names, Cover Versions, and Other Trans Techniques from Princeton University Press.
---
OA Publishing Agreement and Addressing Bias in Peer Review
The University of Maryland (UMD) Libraries is extending its agreement with Elsevier ScienceDirect, enabling patrons to access Scopus and ScienceDirect materials. The partnership will run through December 2024 and also extend access to new Cell Press journals. Next up, a new study from the editorial team of Functional Ecology analyzed how reviewers respond during single-blind and double-blind peer review. The study found large disparities, with authors from wealthy, English-speaking countries receiving higher peer review scores when their affiliations were shared with reviewers. As Nature's Natasha Gilbert noted, "authors from wealthy nations were 28% more likely than those from less-wealthy ones to be asked to revise or resubmit when their identities were known, but only 4% more likely when their identities were hidden." In response, Charles Fox, the entomologist who led the study, recommended making double-blind peer review mandatory to help eliminate bias and level the playing field for authors from low income areas.
---
Related Posts