News: Academic Publishing Weekly
Unionization efforts for equity, publishing's surprising resilience, and your future books of the summer
Posted on May 28, 2021 in News
By Sabrina Cofer, digital media assistant, Choice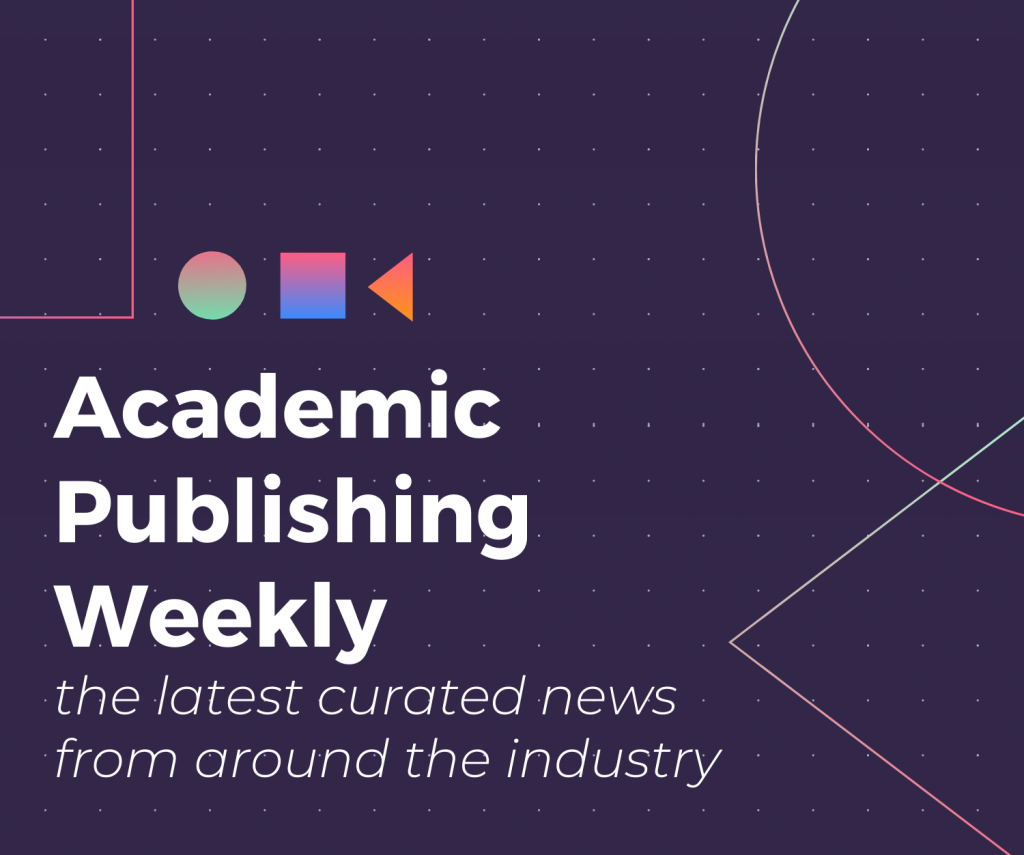 A Closer Look at Duke University Press's Unionization Move
Remember earlier this year when Duke University Press employees announced their unionization effort? Tina Vasquez recently reported on the move, expanding on the press's and larger industry's "overwhelming whiteness." Vasquez found that DUP workers of color were regularly passed over for managerial positions, which reflects similar issues of diverse workers' lack of upward mobility in publishing. Vasquez walks through several events that incited the unionization move, and zoomed out to include recent waves of unionization in publishing, from bookstores to small presses. One of the interviewees from DUP stated, "We want the press to be a place where people can thrive and where policies are enforced equitably. We want real change and we are organizing because we know what's best for us." [Workday Minnesota]
---
Academic Publishing World Reels Over Clarivate News
After last week's bombshell, Library Journal collected several perspectives on the Clarivate-ProQuest acquisition, including voices from American Libraries, Common Place, and representatives from Clarivate and ProQuest. Clarivate and ProQuest offered (obviously) positive testimonials, as did Marshall Breeding from American Libraries. Breeding believes that Clarivate can expand PQ's services, which "will strengthen its capacity in product development and support." Those from Common Place, a publication of the Knowledge Futures Group, argued that this move reflected publishers' shift toward analytics; publishers that mine and privatize data similar to Clarivate could then dictate the type of research valued and published. But what is the academic library and publishing landscape if not trading one problem for another? [Library Journal]
If the academy becomes evermore intertwined with the business of selling analytics for profit, our decisions as researchers, archivists, and publishers will become even less aligned with the needs of knowledge production and more aligned with the needs of appeasing commercial algorithms that have different definitions of 'success.'

Gabriel Stein, Travis Rich, Zach Verdin, and Catherine Ahearn
What Is the Future of Publishing?
Markus Dohle, CEO of Penguin Random House, sat down with PRH author Adam Grant to discuss publishing's current state and unexpected resilience in the past year. Dohle appeared optimistic, noting six reasons why this is the "best time" in publishing—a growing reader base, rise in audio sales, and the coexistence of print and e-content, among others. Grant pressed Dohle on PRH's growing monopoly of the industry, though Dohle insisted PRH's share is "not that big." Surprisingly, Dohle extended favorable words toward Amazon, stating that the behemoth offers "perhaps more opportunities than threat." After all, who is a capitalist without his competitors? [Publishers Weekly]
---
---
Publishers Rake in the Cash
Maybe Markus Dohle had some points. The Association of American Publishers released its March StatShot report, documenting a meteoric rise in sales. As a whole, "total revenues across all categories for March 2021 were up 40.2% as compared to March 2020, coming in at $896.1 million." Comparing March 2020 to March 2021, ebooks and audiobooks continued their projected climb, and the education sector fared well, too. In March of 2021, "education revenues were $111.7 million, up 115.5% compared with March of 2020"; higher education course materials increased a whopping 179 percent as well. Perhaps it's not surprising that March 2021 performed so well in comparison. March 2020 saw us bulk-buying toilet paper and stockpiling vodka to DIY hand sanitizer—few of us picked up a paperback on the way to the checkout line. [Association of American Publishers]
---
Forget Song of the Summer, What's Your Book of the Summer?
In case you've lost sense of time and need a reminder of our point in the Gregorian calendar, this weekend is Memorial Day Weekend, the unofficial start to summer. Whether you've planned to spend the three days barbequing, blockpartying, or saving hundreds at your local car dealership, you've hopefully carved out time to read, too. Literary Hub put together "75 Nonfiction Books You Should Read This Summer," which covers a plethora of subjects areas and includes several university press titles (Columbia, Illinois, and more!). The New York Times continues to roll out the book lists, with "73 Books to Put on Your Summer Reading List." The categorized listicle includes helpful reviews of titles in true crime, pop culture, audio, historical fiction, sports, and other genres (and also highlights a few university press titles—hi, Nebraska!). Lastly, if that hasn't scratched your literary itch, LitHub released, "38 Novels You Need to Read This Summer." Let the TBR lists lengthen as our midday shadows shorten.
---
Related Posts