News: Academic Publishing Weekly
New AI guidance, publisher involvement in anti-censorship efforts, and book lists for AAPI month and summer
Posted on May 26, 2023 in News
By Choice Staff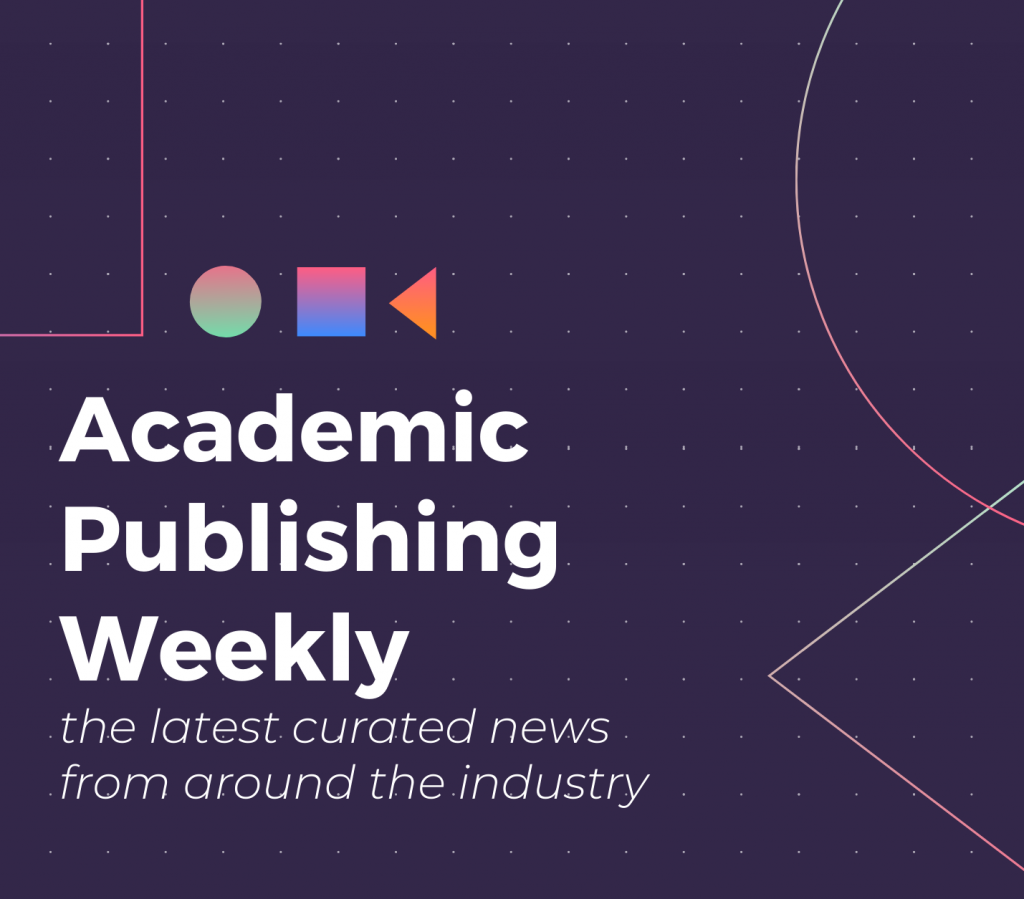 An Inside Look at Scholarly and Independent Publishing
Analyzing the current state of academic publishing, Avi Staiman, Scholarly Kitchen chef and co-host of the Scholarly Communication Podcast, interviewed several publishing executives on their positions and how they are navigating the open access (OA) market. In particular, Staiman found that publishers use a variety of OA models and that books are often left out of the discussion. Staiman also discussed the impact of Amazon on sales, different perceptions of HSS and STM publishing, and a "misalignment" of publishing decisions by trade and academic presses. Also looking at the industry, Hannah MacDonald, founder of September Publishing, emphasized the importance of moving beyond weeding lists and instead thinking critically about how publishers engage with authors and readers. Noting the role of the author as a partner, MacDonald addressed how building better relationships with authors can increase sales, boost readership, and encourage authors to continue working with a publisher. As MacDonald underlined, "what we need is a situation where authors are better communicated with, books are given more attention, and the changed nature of publishing roles is recognised."
There are many ways to show our collective support and commitment to our principles. It would be wonderful if more in our community provide more than quiet, tacit support.

Todd Carpenter, Scholarly Kitchen
Book Ban Breakthrough and Publisher Engagement in Anti-Censorship Efforts
Following PEN America's recent lawsuit against a school district in Florida, Scholarly Kitchen's Todd Carpenter questioned whether the wider publishing industry should join Penguin Random House (PRH) in defending the right to read. Remarking on the increase of anti-censorship efforts across the United States, Carpenter called for publishers and associations to go beyond signing statements and to take an active role in combatting book bans. Carpenter further stressed how book bans harm the market, redirect library resources, and run counter to publishers' commitments to intellectual freedom and their authors. In other book ban news, a recent agreement between Georgia's Forsyth County school district and the U.S. Department of Education's Office for Civil Rights (OCR) may provide hope for anti-censorship supporters. Andrew Albanese of Publishers Weekly clarified that under the agreement, the school district resolved to collaborate with the OCR and carry out a "climate survey" to understand the impact of book bans on students. The agreement comes after the Department of Education deemed that the district's targeting of books from and about LGBTQ+ and Black individuals "created a potentially 'hostile environment' for students, in violation of their civil rights."
---
---
AI Round-Up: New Guidance and Impact on Hiring in Higher Ed
The rise of ChatGPT has led to an increased demand for AI professionals in higher education. As Inside Higher Ed's Susan D'Agostino explained, many universities are eager to sign on new hires, build institutes, and develop programs around artificial intelligence. D'Agostino observed that the demand is directed towards computer scientists—an already understaffed discipline—leading universities to increase proposed salaries and think critically about retention. D'Agostino also highlighted market analyst Glenda Morgan's recommendation to focus on high impact innovations pertinent to one's institution, rather than prioritizing trends. Next, the U.S. Department of Education's Office of Educational Technology issued a policy report this week, covering the application of AI in education and tips to address bias. Specifically, EdScoop's Lindsay McKenzie covered the report's recommendation for "using AI to complement teachers, rather than replace them" and additional guidelines for using AI in research.
---
---
AI Continued and Booker Prize Winner
As professors continue to grapple with AI in the classroom, Joseph M. Keegin, editor at The Point and doctoral student at Tulane University, underscored the importance of guidance from administration. Keegin focused on the dramatic increase in cheating resulting from students' use of ChatGPT and stressed that "high-course-load contingent faculty and graduate students bear much of the responsibility for the kinds of large-enrollment, introductory-level, general-education courses where cheating is rampant." In response, Keegin recommended that administration collaborate with faculty and students to develop an approved approach to AI and to reprove students who claim AI-written work as their own. Next up, Georgi Gospodinov's Time Shelter, translated by Angela Rodel, was named the winner of the International Booker Prize. Commenting on Gospodinov's title, the first book in Bulgarian to win the prize, chair of judges Leïla Slimani noted, "It is a very profound work that deals with a contemporary question and also a philosophical question: what happens to us when our memories disappear?"
---
Your Next Reads for Summer and AAPI Heritage Month
In commemoration of Asian American and Pacific Islander (AAPI) Heritage Month, Book Riot released a book list showcasing nonfiction titles from AAPI authors. The list includes books on health, pop culture, and history, all centered on the lived experiences of the AAPI community. Several university publishers dot the list, including the University of Guam Press, Rutgers University Press, and the University of Washington Press. Gearing up for summer, Literary Hub also published a nonfiction list with titles perfect for your next beachside read. Topics include dinner parties, bookstores, and rock and roll, with John Kaag and Jonathan van Belle's Henry at Work: Thoreau on Making a Living from Princeton University Press making the cut.
---
Related Posts