News: Academic Publishing Weekly
Clarivate will acquire ProQuest, AUPresses spotlights university press design and production, and Amazon sends e-content to libraries
Posted on May 21, 2021 in News
By Sabrina Cofer, digital media assistant, Choice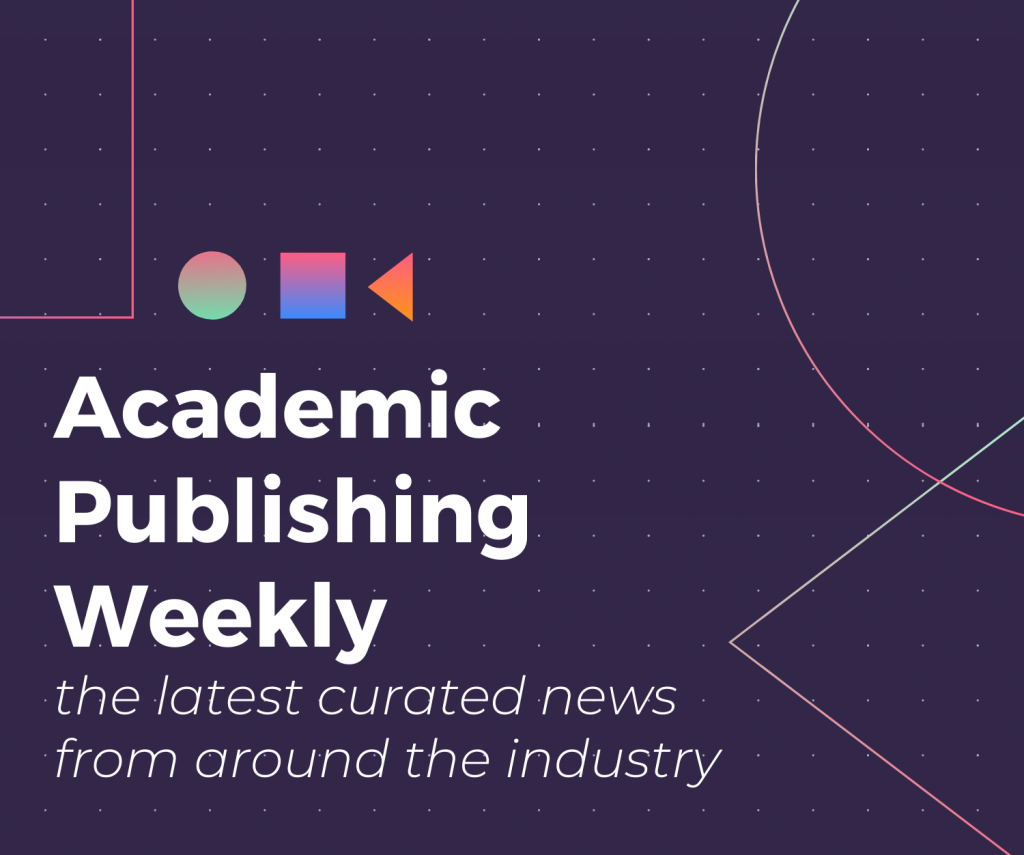 This week, news hit that Clarivate, a publisher-library intermediary, will acquire ProQuest, another—get this!—publisher-library intermediary. The deal will cost Clarivate a neat $5.3 billion, with $4 billion in cash and $1.3 billion of equity. If you're itching for a breakdown, Roger Schonfeld walks through what this could mean for libraries and Clarivate's competitors. Plus, how will Clarivate and PQ's assets synergize? Which services will be on the chopping block due to cost-cutting? How will the two companies contend with different corporate mindsets (Clarivate = academic science and scholarly publishing; ProQuest = library services)? And, of course, the question on everyone's mind: if "this transaction changes the game of the library software business, making clear that the library system is a higher education system," how will this affect the scholarly publishing ecosystem? [Association of Learned and Professional Society Publishers]
---
Design and Production Teams: Collect Your Awards
The Association of University Presses announced the selections for its 2021 Book, Jacket, and Journal Show, celebrating the cream of the crop in university press design and production. The juried committee received 523 submissions, which they slimmed down to 101 selections. However, instead of gathering in person to deliberate, jurors were mailed the daunting assortment of books, gifting us this gem of a quote from juror Andrew Shurtz: "From the moment the boxes arrived, I was surrounded by books, both physically and mentally … They were there to greet me when I woke up in the morning and there to haunt me in my dreams." To see which book covers haunted jurors the most, visit AUPresses Book, Jacket, and Journal Show website portal. And who says academic book designs are dull? [Association of University Presses]
---
Amazon Delivers to Libraries
The Digital Public Library of America has signed an agreement with Amazon Publishing, paving the way for 10,000 Amazon Publishing ebooks and audiobooks to join library systems across the country. Libraries will have four different licensing model options, and DPLA predicts they'll have access to all titles by the end of the year. This development is of particular significance because of Amazon's previous close-to-the-chest approach to library lending; this will "[mark] the first time that ebooks from Amazon Publishing [will be] made available to libraries." If previously siloed materials can now join libraries' catalogs, how will that impact the library lending market? [Library Technology]
---
---
What's Wrong with Scientific Publishing?
Critiques of scientific publishing practices keep piling up. The most recent quibble comes from two researchers, Jevin West and Carl Bergstrom, who published a paper on how the scientific publishing system contributes to misinformation. Among the issues they raised is the "publish or perish" mentality. This quantity-over-quality culture can add pressure on scientists to dramatize studies to the media, ridding the possibility of any much-needed nuance. West and Bergstrom offered guidance, stressing the need to reform scientists' incentives and emphasizing the use of social media as a tool to clarify research. Also, if you're hungry for ways to increase public trust in science, Scholarly Kitchen recapped a recent Society for Scholarly Publishing webinar on the topic—hint, transparency is key! [Vice]
The same attention economy that drives likes on tweets and clickbait science headlines is also driving a bias in what research even gets published to begin with.

Jevin West and Carl Bergstrom
Summer Reading Had Me a Blast
A few weeks ago, the New York Times offered a guide on where to buy your next favorite book—now you can put it to good use. NYT released a summer reading list, separated into categories for easy poison-picking, such as: "I want to read the book everyone will be talking about"; "I'm happiest with a stack of nonfiction"; "I'd like a book about actual summer life"; "I want true crime," and more. If you feel like you've lost your zest for reading, Elisabeth Egan explains how the pandemic lead her to regain old reading habits from her youth. Instead of letting distractions or the act of reading itself dominate her thoughts, she returned to the joy of sinking into a book for hours on end. May we all recapture that feeling this summer!
---
Related Posts