News: Academic Publishing Weekly
Diversity spending banned in Florida colleges, the importance of transparent AI, and scholarly journal business models
Posted on May 19, 2023 in News
By Choice Staff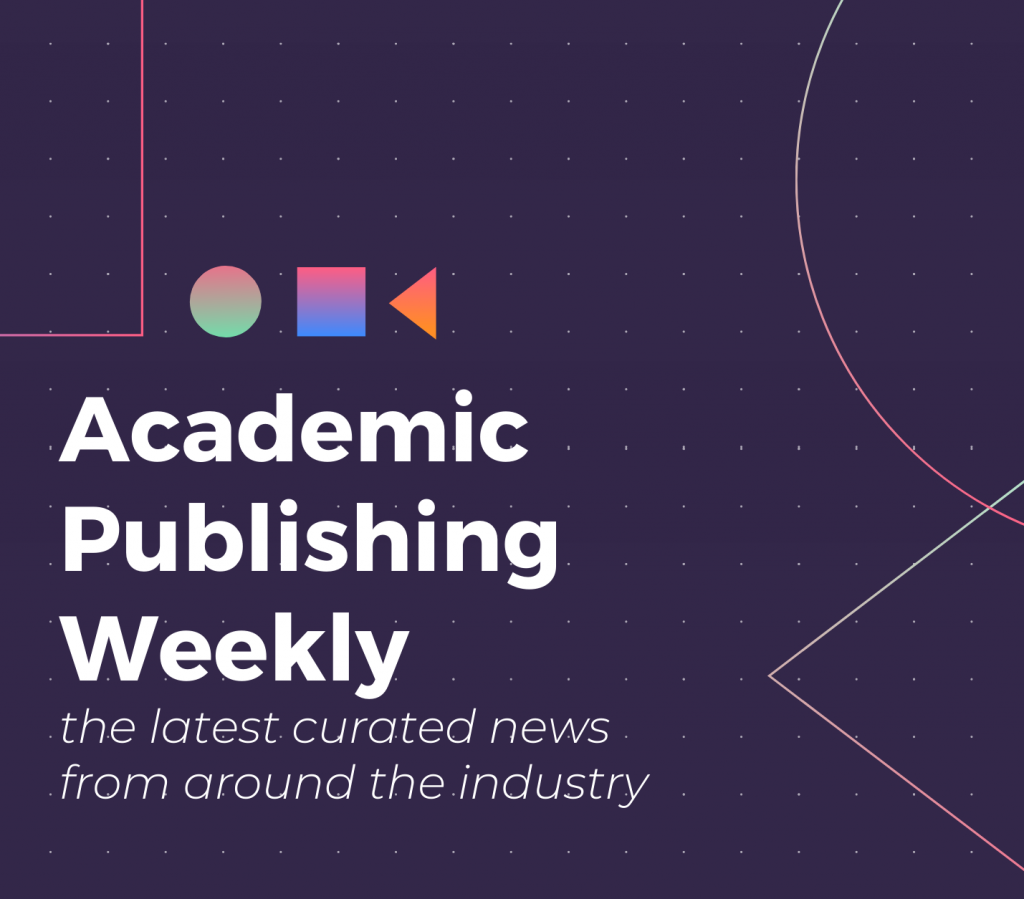 Florida governor Ron DeSantis signed SB 266 into law this week, barring "public colleges from spending state or federal funding on DEI unless it is required by federal law." Colleges across the state will also be banned from teaching gen-ed courses on "identity politics" and systemic oppression in the United States. The Chronicle of Higher Education's Eva Surovell added that SB 266 will go into effect in July and enforce an annual five-year review for tenured professors. In other news, PEN America, Penguin Random House, and several parents and authors filed a lawsuit against Florida's Escambia county school district for violating the First and Fourteenth Amendments. The plaintiffs argue that the school district unlawfully removed books from school library shelves by targeting titles from and about people of color and LGBTQ+ individuals. As Suzanne Nossel, CEO of PEN America, emphasized, "In a nation built on free speech, this cannot stand. The law demands that the Escambia County School District put removed or restricted books back on library shelves where they belong."
Without diverse representation in literature and inclusive dialogue in the classroom, we are doing irreparable harm to the voices and safety of students in Florida.

Lindsay Durtschi, an Escambia County parent and plaintiff
The Importance of AI Transparency
With concerns over the ethics of chatbots like ChatGPT abounding, Scholarly Kitchen's Roy Kaufman underscored the need for transparency when utilizing AI. Kaufman specifically stressed the dangers of using AI for high stakes decisions, noting, "Many AI systems, such as ChatGPT, are based on large language models and can be unreliable due to 'hallucinations,' as such, they are not fit for purpose for high stakes use." Kaufman's piece comes amid news that a Texas A&M University-Commerce professor wrongly failed his students after using AI to assess their assignments. Covering the story, Rolling Stone's Miles Klee explained that the professor used ChatGPT to determine if his students used AI in their writing, something that the chatbot isn't trained to detect. Klee further mentioned that Texas A&M is "investigating the incident and developing policies related to AI in the classroom."
---
---
OA Round-Up: Agreements and Imaging Neuroscience
First up, the MIT Press announced the launch date for Imaging Neuroscience, a new journal run by the former editors of Elsevier's NeuroImage and NeuroImage: Reports. Debuting this summer, the journal will waive APCs for authors in low- and middle-income countries and "publish original research articles, review papers, theoretical models of brain function, data resource papers, software toolbox papers, technical notes, and positions on controversial issues." Next up, the Partnership for Academic Library Collaboration (PALCI) and ACS Publications, a division of the American Chemical Society, are partnering on a new OA agreement. Under the partnership, authors can publish OA at no cost in ACS journals and gain access to subscription journal content via the support of member institutions. Last, IOP Publishing signed a transformative agreement with the South African National Library and Information Consortium, enabling researchers to read and publish OA in IOP Publishing's journals.
---
---
Tackling Paper Mills
Addressing the impact of academia's "publish or perish" culture on paper mills, Science's Jeffrey Brainard considered the promise of several new detection efforts. In particular, Brainard highlighted the International Association of Scientific, Technical, and Medical Publishers' Integrity Hub, which plans to partner with publishers to create detection tools. Brainard also mentioned the Association's plan to pilot a tool that "detects manuscripts simultaneously sent to more than one journal" later this year and guidelines on retracting papers from the Committee on Publishing Ethics. Brainard further stressed the importance of collective action across journals and prioritizing transparency when using automated paper mill indicators. [Science]
---
New Business Models: Expanding OA and Managing Serials Subscriptions
Examining the pitfalls of read-and-publish and Big Deals, A.J. Boston, Scholarly Communication Librarian for Murray State University, recommended a use-based model for serials subscriptions. Under the proposed model, "publishers make all of their paywalled content available to a partnered library's users and libraries pay invoices based on total usage of paywalled content at a flat rate." Boston clarified that the model would benefit libraries, users, and publishers by increasing bibliodiversity and also addressed how the model would affect unaffiliated researchers. In other business model news, PeerJ introduced a new OA model, Annual Institutional Memberships (AIMs). The Bookseller's Lauren Brown explained that PeerJ's AIMs plan to "remove payment barriers to Open Access for authors, reduce administration of Open Access payments, and guarantee value for partners." The model will use a tiered pricing structure, with the University of Bath signing on as PeerJ's first partner.
---
Related Posts