News: Academic Publishing Weekly
Meeting the digital demand, replacing BookExpo, and facing cyberthreats
Posted on May 14, 2021 in News
By Sabrina Cofer, digital media assistant, Choice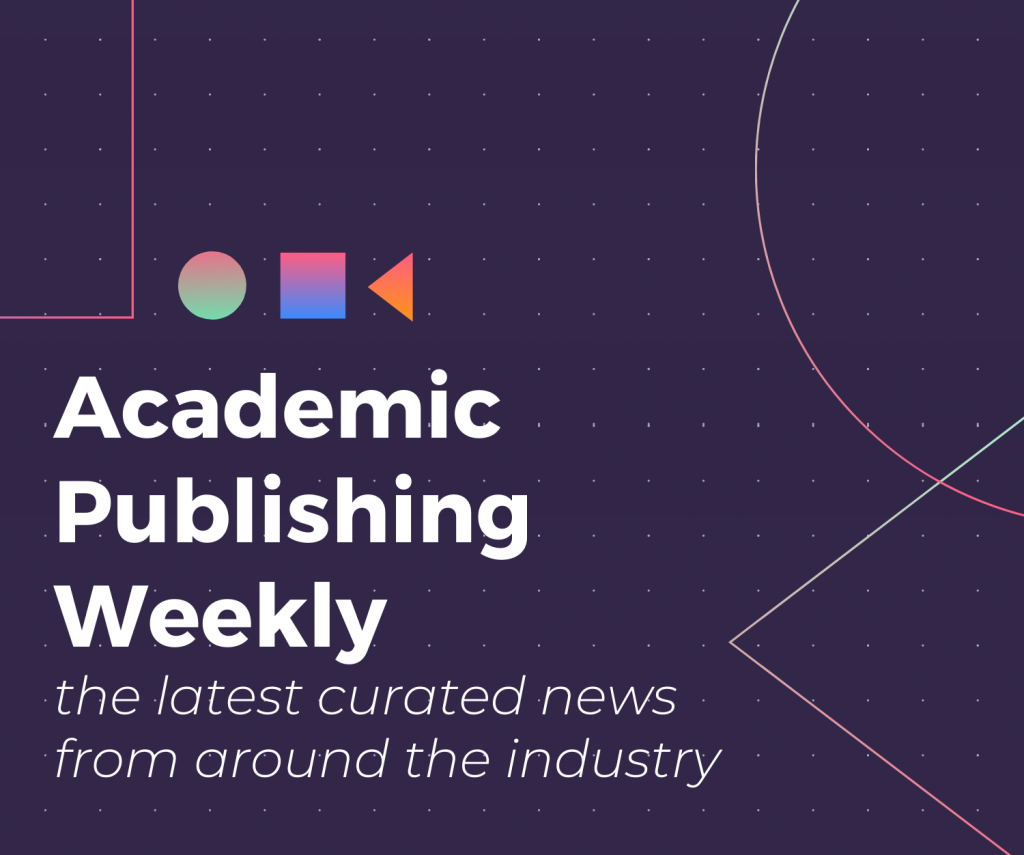 Faculty Struggles to Meet Digital Demand
Ex Libris released a new report on how faculty select their coursework, revealing the urgent need to offer digital materials—and the need for support in finding those resources. The survey on over 100 faculty members and 200 students discovered that faculty use online resources and PDF files of book chapters and articles, but also continue to rely on physical books and textbooks. The struggle lies in pinpointing digital alternatives for students, as well as "managing broken hyperlinks, and obtaining resources that are behind paywalls." The report suggests that library staff are often underutilized, and could greatly aid in tracking down accessible, digital options. (What do they think librarians are there for? Moral support?!) [Library Technology] 
---
Even Researchers Don't Want to Read Research
Looks like those issues with jargon-heavy papers were legitimate. A new report from Emerald Publishing queried academics on their major foibles with research literature, finding accessibility and reach to be top issues. Respondents stated that they want their research to be used outside of academia, and believe that how their findings are presented need a major revamp—think more visual aids, shorter text, and even incorporating video, podcasts, and infographics. The study includes an infographic (nice!) on what researchers believe to be the most grating issues, and entertains the idea of shifting the purpose of research to serve those outside of academia. As the article points out, if research isn't understood or abided by the general public on matters as severe as say, a global pandemic, then does the impact factor on a journal article really matter? [Publishing Perspectives]
Articles are important as a way of mobilizing knowledge in academia, but academia is not the only 'user' of research. Instead, articles are one part of what should be a wide portfolio of content and services that meets the different needs and purposes of our societies.

Debbie Isobel Keeling
Can We Replace BookExpo?
BookExpo, the largest publishing trade show in the United States, canceled its 2021 show after converting 2020's to a virtual event. Now, Publishers Weekly will (virtually) host in its place the US Book Show, featuring guests like Oprah Winfrey, Keanu Reeves, Elizabeth Warren, and Ijeoma Oluo. The three-day event will be a smaller affair than BookExpo, and will include Editor's Picks panels to highlight upcoming fall titles, as well as "140 exhibition booths, with book galleys and chapters available to read and private author chats via video and instant messaging." PW released a list of expected virtual booths, which include the American Psychological Association, Indiana University Press, Princeton University Press, and many more. It won't feature the rush of drafty convention center air, lanyards on every neck, and tote bags as far as the eye can see, but it's a close second! [New York Times]
---
---
Lock Your Virtual Doors!
If we can learn anything from the droves of Americans stockpiling gasoline in plastic bags this past week, it's the importance of cybersecurity. The Scholarly Networks Security Initiative (SNSI) recently held a panel discussion between a librarian, a publisher, a higher education chief information security officer, and a network security provider to discuss cybercrime in the scholarly ecosystem. The panel highlighted the need for collective action between publishers and an institution's IT department, faculty, and library, instead of putting the onus solely on the security officers. They also warned against Sci-Hub tricking faculty and students into giving up their login information through phishing emails, which occurs due to a lack of communication between parties. What can publishers do? According to the panel, work with institutions on their security options, or if you're a fan of quick catchphrases, "stop, collaborate and listen." Coincidentally, Choice is also offering a webinar on cybersecurity next week! [Research Information]
---
PLOS Expands Titles and Business Models
Open access publisher PLOS has remained within the life sciences field—until now. The non-profit has announced the launch of five journals in subjects less friendly with open science: water, climate, sustainability, global public health and digital health. This push comes with a shift in strategy too, with a new OA business model, Community Action Publishing (basically, institutions pay a fixed fee for their researchers to unlimitedly publish in PLOS journals). PLOS, which previously utilized article processing charges, hopes this change will spread the publishing costs more evenly between participants, as well as provide a more fixed, predictable income. Is this the new future of OA? [Nature]
---
How Long Will Big Deals Last?
If it were up to Jason Priem, cofounder of Our Research, not long! The nonprofit Our Research builds free, open-source tools to promote and share open research. Priem recently sat down with Research Information to discuss the future of scholarly communication, the history of Our Research, and one of its tools, Unsub, "an analytic dashboard that helps academic librarians cancel their subscriptions to 'big deals.'" Priem reveals that close to 400 libraries have used Unsub since its launch in 2019, which he believes forecasts an inevitable breakdown of bundled subscription packages in the wake of open access. [Research Information]
---
Related Posts