News: Academic Publishing Weekly
Examining the falsehoods of generative AI, OA publication strategies, and the latest publisher partnerships
Posted on May 5, 2023 in News
By Choice Staff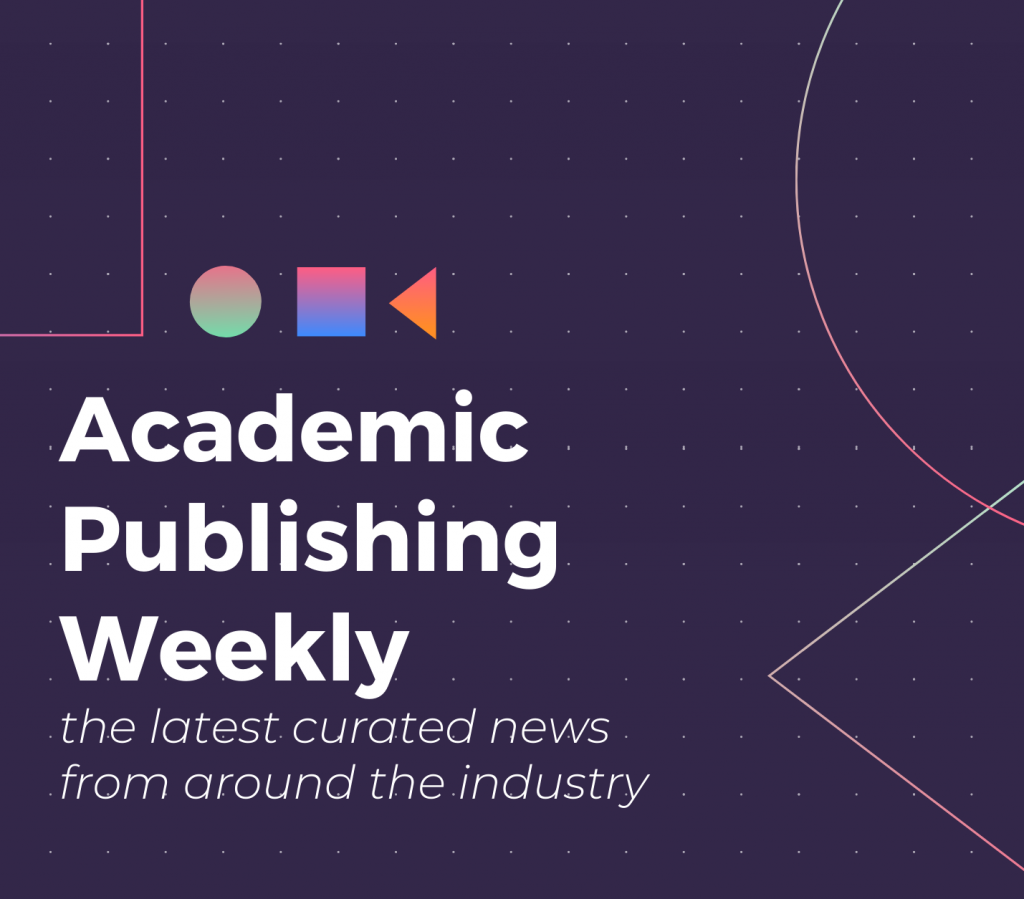 AI Chatbot "Hallucinations" and Student Adoption
Karen Weise and Cade Metz of the New York Times dive into the "hallucinations" of generative AI, revealing the conflations, inaccuracies, and, frankly, lies that chatbots produce. Asking ChatGPT, Google's Bard, Microsoft's Bing, and ChatGPT Plus the first time artificial intelligence was reported on in the Times, each provided faulty answers, including incorrect dates, names, and citations. Weise and Metz describe the technology behind chatbots and how each company plans to combat these falsehoods. They also ask: If generative AI's lies become less blatant, will initially skeptical users become more trusting? Next, in a recent opinion piece for Inside Higher Ed, Andrea L. Guzman, associate professor of communication at Northern Illinois University, unpacks the complexities of student perceptions of generative AI. Guzman argues that labeling all of today's students as "digital natives" conceals the myriad skill levels and relationships students have with technology—and believing young scholars will immediately hop on the ChatGPT bandwagon is an inaccurate and inefficient way to wield the new tech in the classroom. Further, Guzman highlights the unique nature of AI, as students today have preconceived notions of its uses and impact due to its presence in popular culture and science fiction. So what can be done? Guzman writes, "As scholars and educators, we have to consciously fight against knee-jerk responses and simplistic assumptions."
But what I find disconcerting is that undergirding much of the conversation among educators is the not-so-implicit assumption that when given the opportunity, students will use AI to cheat or in other ways ultimately detrimental to their learning. In other words, students will use a technology, no questions asked, if it makes their lives easier.

Andrea L. Guzman, Inside Higher Ed
A Winner of Winners, New OA Book Awards, and the Most Challenged Books of 2022
To commemorate last week's Right to Read Day, the American Library Association (ALA) released its annual State of America's Libraries report, which includes a list of the most challenged books of 2022. ALA reported over 1,000 book challenges last year, often aimed at books concerning the lived experiences of LGBTQ+ individuals and people of color. PEN America also examined the current state of book bans in a recent report, finding a near 30 percent increase of bans during the 2022-23 fall semester compared with the January-June 2022 period. PEN also noted the impact of state legislation and wholesale bans, "in which entire classrooms and school libraries have been suspended, closed, or emptied of books." Shifting gears to book awards, James Shapiro, author of Faber & Faber's 1599: A Year in the Life of Shakespeare, took home the "winner of winners" 25th anniversary Baillie Gifford Prize for Nonfiction after originally winning in 2006. Next, the American Council of Learned Societies (ACLS) rolled out the ACLS Open Book Prize for authors and Arcadia Open Access Publishing Award "to expand free and open access to scholarly books in the humanities."
---
---
Evaluating Green-via-Gold and Subscribe to Open
Addressing the OTSP's recent Nelson Memo, Scholarly Kitchen's Lisa Janicke Hinchliffe considered the Green-via-Gold approach to open access publishing and the value of depositing research into agency-designated repositories. In particular, Hinchliffe termed models like Green-via-Gold "double payment strategies for public access," since librarians pay for services and taxpayers pay for the repositories. Hinchliffe further stressed that open access already makes research publicly available, so green depositing would duplicate access. Also looking at OA models, Andrea Lopez and Tricia Miller of Annual Reviews underscored the benefits of the publisher's Subscribe to Open (S2O) model. Lopez and Miller highlighted a boost in readership in low-and-middle income countries, further stressing that S2O has "no fees to publish and no barriers to readership, and it can be applied by journals in any field of research."
---
---
Usage Rights and Translating Research for a Lay Audience
A project from Scholarly Kitchen's Lisa Janicke Hinchliffe and Annika Deutsch, an MS/LIS candidate at the iSchool at University of Illinois Urbana-Champaign, explored how publishers denote article usage rights on their platforms. Analyzing fully OA and hybrid publishers with a large index of Gold OA articles, Hinchliffe and Deutsch discovered that the "location and format of usage rights language differed across platforms and between full-text article formats on the same platforms." The report also revealed that CC licenses aren't included in search results, prompting Hinchliffe and Deutsch to recommend that publishers include filters for usage rights and standardize the appearance of CC icons. Next up, Scholarly Kitchen chef Roger Schonfeld and Dylan Ruediger, Program Manager for the Research Enterprise at ITHAKA S+R, examined how the distribution of scholarly content has evolved to reach beyond the academy. Specifically, Schonfeld and Ruediger underlined a growing disconnect between intended audience and distribution due to the increase of OA publications, citing a need to translate research for a lay audience. Noting the dangers of misinterpreting research, they called for publishers to address systems that incentivize specialized research and to consider their expanded readership early on in editorial processes.
---
Future of Scholarly Events, Gender Bias, and Globalization in Research
Looking at the current landscape of scholarly conferences, Paul Killoran, Founder and CEO of Ex Ordo, reflected on lessons learned during the COVID-19 pandemic and the benefits of a hybrid model. Killoran questioned how event organizers can "combine authentic human connection with global reach" and predicted that future conferences will need to implement virtual tools in regional in-person events to expand their scope. Killoran warned, however, that the lack of set guidelines around the hybrid model will require scholarly societies to think critically about how conferences can best serve member needs. In other news, a new Psychological Science in the Public Interest paper found that "widespread gender bias in tenure-track hiring, grant funding and journal acceptances in the academic sciences are not supported by the data." Before we celebrate the end of sexism, the paper—which examined two decades of research into biases that tenure-track women in STEM face—also revealed that gender bias in STEM fields still exists, but anti-sexism efforts should move away from the hiring process and instead look at "why the careers of men and women develop differently" in regard to securing tenure, promotion, and equal pay. Last, a new report from Clarivate investigates how globalization has affected US research, finding "increasing competition from new science-based economies in Asia and an expanded EU network." Namely, the study claims that while other countries have increased their number of publications and strengthened citation impact, the US hasn't matched that pace. Additional findings highlight international collaboration as a tool to bolster impact and increase output.
---
Publishing Partnerships Round-Up
First up, the American Philosophical Society (APS) and University of Pennsylvania Press will join forces to "distribute and market the books and journals published by the APS." The APS Books imprint will feature new and reprinted publications, and may include "essayistic books by leading scholars … [and] newly edited critical editions of past APS books and works by past APS members." Next, the Partnership for Academic Library Collaboration & Innovation (PALCI) will partner with Oxford University Press (OUP) to provide PALCI members with access to titles through OUP's Oxford Scholarship Online. Last, Sage acquired the publications of Chicago Business Press, a business, management, and sales textbook publisher. Michele Sordi, Executive Vice President of Sage, commented, "This acquisition furthers our reach into the business curriculum and accelerates our efforts to build a marketing and sales list."
---
Related Posts