News: Academic Publishing Weekly
A look at publishing in 2021, untangling Plan S, and the ethics of peer review
Posted on April 9, 2021 in News
By Sabrina Cofer, digital media assistant, Choice
Publishers Look Back and Ahead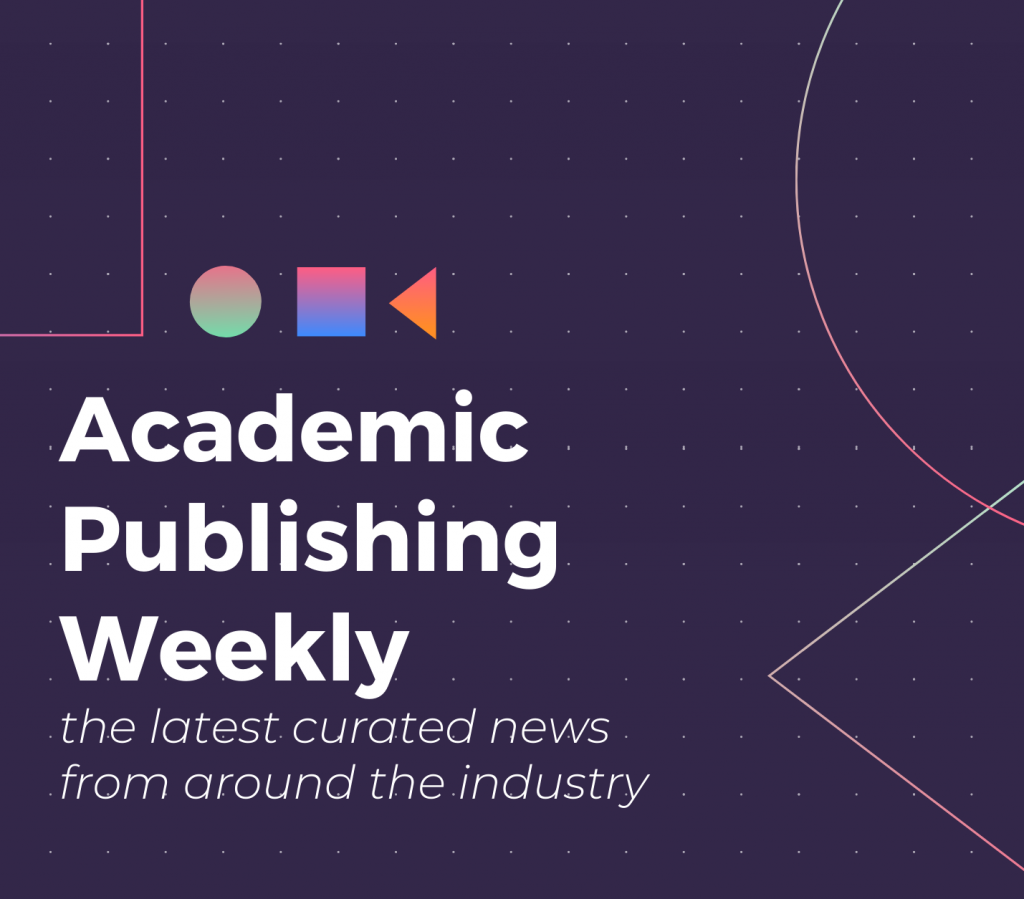 This week, industry shakers gathered for a webinar to discuss the state of publishing, effects of the pandemic on the industry, and the overall outlook moving forward. Moderated by Jim Milliot of Publishers Weekly, the roundtable included Tom Chalmers of Legend Times Group, Cathy Felgar of Princeton University Press, Dominique Raccah of Sourcebooks, and Lorraine Shanley of Market Partners International. General consensus formed around the surprising reliance on backlist titles in the past year and the magnitude of online sales. Discussion also surrounded the trial and error of marketing during a pandemic, supply chain shortages, and what the market will look like in 2021—will the unexpected 2020 book boon come to an end? [Publishers Weekly]
---
ProQuest and NYU Libraries Go Public (and Global)
Content and technology company ProQuest has teamed up with New York University Libraries for a pilot project that expands ebook access. The pilot mobile application will allow NYU faculty and students access to more than 150,000 coursebooks, ebooks, and reference titles through their phones. The most compelling component of the pilot is its lack of geographical constraints—the app is available to NYU users around the world. Developed by academic consortium LYRASIS and the New York Public Library, the SimplyE app is already used by public libraries, while the pilot version will allow the creators to gather feedback from the academic users. If you can't beat the public library apps, why not join 'em? [Library Technology]
If science itself has the innate capacity to shake free of old paradigms and shift to new realities, perhaps it can happen in the system of scientific publication, too. And the time for that is now.

T.R. Shankar Raman
The Ethics of Peer Review, Sci-Hub, and Academic Publishers
When wildlife scientist T.R. Shankar Raman was asked to peer review a manuscript submitted to an Elsevier journal, he refused, sparking an email thread with the editor-in-chief. In The Wire Science, Raman walks through his reasoning for refusal, arguing that academic publishers pull in outrageous profits with equally outrageous article processing charges, all the while exploiting free labor from scientists in the form of peer review. He also digs into the controversial Sci-Hub, asserting its value for academics, journalists, and anyone living in a country without access to certain journals. Raman closes by highlighting what he (and others) can do in the pursuit of open research, including no longer reviewing for any commercial scientific journals. Raman asks, "Can scientists who are so meticulous in preparing their papers and so generous with their time in reviewing them for free, in order to contribute to scientific growth and the growth of their community, not find better ways to advance science, academia, and community than relying on profiteering journals?" [The Wire Science]
---
---
Happy National Library Week!
The American Library Association released its annual library report, looking back on an exceptionally challenging year. The State of America's Libraries Special Report: COVID-19 covers the impact of the pandemic on public and academic libraries, federal funding and legislation concerning librarianship, the fight against disinformation, advocacy work, and more. The report also tracks attempts to remove or restrict a text, culminating in the Top Ten Most Challenged Books of 2020. Last year's complaints included "conflicting with a religious viewpoint," "biased against male students," and "thought to promote an anti-police message." Remember when Twilight made the list circa 2009? (Twelve years ago?! Is another teen vampire resurgence just around the corner?) [American Libraries]
---
What's Your Organization's Impact?
Springer Nature released its Sustainable Business Report, detailing its environmental, social, and internal initiatives of the past year. Last March, SN committed to becoming carbon neutral, and in 2020 significantly lowered its carbon emissions in "offices, fleet, and flights" (as Publishing Perspectives notes, air travel being largely nonexistent in 2020 was at least good for one thing). The report also covers the company's United Nations' Sustainable Development Goals, charitable donations "that align with [its] corporate social responsibility approach," and personnel numbers. I'd say it's a wise move for any company or organization to look in the mirror and ask, what is our impact environmentally, socially, and internally? [Publishing Perspectives]
---
Untangling the Plan S Knot
Anyone still confused by all the intricacies of Plan S? What it means for researchers, publishers, libraries, and the scholarly ecosystem at large? Luckily, Holly Else for Nature breaks down the initiative since its formal introduction this year, hitting all the main talking points: "What do Plan S funders tell scientists to do?"; "How have publishers reacted?"; "Can't scientists just make their papers freely available online?"; and "How does Plan S affect the open-access movement?" As the newly-Plan S environment mutates into a tricky lava floor of transformative agreements, subscribe to open, and rights retention strategy kerfuffles, Else notes, "Ultimately, the impact of the plan could hinge on whether the majority of the world's science funders — including those in the United States, China and India — sign up to its vision." Will any OA plan ever stick? [Nature]
---
---
Related Posts