News: Academic Publishing Weekly
Adding historical context to research, learning from book rejections, and the most challenged books of 2021
Posted on April 8, 2022 in News
By Choice Staff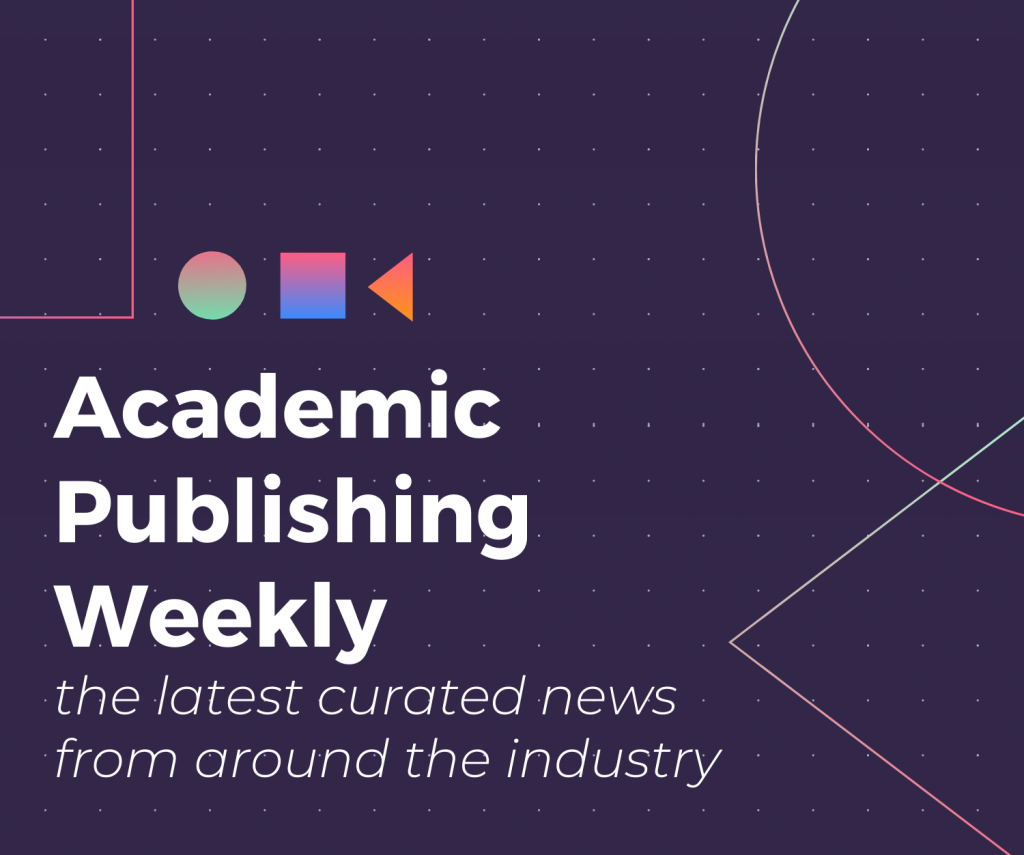 Acknowledging the Past in Research
STEM and data education librarian Clara del Junco discusses an editor's rejection of a footnote that acknowledged a cited scientist's racist beliefs and practices. In the process, Del Junco asserts that these historical acknowledgements deserve a place directly in academic work (the classroom, conferences, research papers) and not outside of it. To start, Del Junco provides background on Ronald Fisher, a British statistician who believed in eugenics. When Del Junco included a footnote on Fisher's eugenicist views in a paper, the editor removed it, noting it "does not belong in a paper since it is a personal statement, not a scientific result." Del Junco questions the separation between the personal and the scientific in research—if something as small as a footnote isn't the appropriate place for that context, then where is? [Inside Higher Ed]
I believe it behooves us as a scientific community to foreground the historical role of science in maintaining and—as in Fisher's case—reifying oppressive systems. That means putting the information where the scientists are: in conference talks, in classes and in papers.

Clara del Junco, Inside Higher Ed
University Press and OA News
To start, Yale University Press announced the launch of Ancient Lives, a biography series of "thinkers, writers, kings, queens, conquerors, and politicians–both the well known and the lesser known–from all parts of the ancient world." The series will begin in November with three books, then continue with one per publishing season. In open access news, professor Fanie Pelletier and publisher Elaine Stott reflect on why Canada has been slow to adopt open access. They spotlight two major issues: a lack of coordinated funding and the barriers authors face when OA publishing. Last, cOAlition S and the Association of Learned and Professional Society Publishers released a toolkit to assist with forming OA agreements (hear that, Canada?), targeted especially toward independent publishers, libraries, and consortia.
---
Open Access News Continued
Publisher Wiley announced a four-year agreement with the South African National Library and Information Consortium (SANLiC). The deal will grant participating institutions access to Wiley's journals, and researchers will "be able to publish in Wiley's fully gold open access portfolio, including journals published by Hindawi." Publishing workshops, resources, and access to the Wiley Researcher Academy will also be available to SANLiC academics. Next, nonprofit publisher Annual Reviews announced a new Subscribe to Open model, which will "make their entire portfolio of 51 academic journals freely available to everyone." Several librarians and academics commented on the news, praising the decision and Subscribe to Open in general. Finally, SAGE's Lean Library has partnered with JSTOR in the name of discoverability "by integrating JSTOR with the Lean Library browser extension, offering libraries the ability to deploy relevant content from their holdings alongside patron search results."
---
---
Most Challenged Books of 2021
The American Library Association (ALA) released the list of the most challenged books in the past year. As with 2020, many of the titles center LGBTQ characters or storylines concerning race or racism. Toni Morrison's The Bluest Eye and Angie Thomas's The Hate U Give continue to face challenges, along with the most challenged book of 2021, Gender Queer by Maia Kobabe. In addition to the top 10 banned books, ALA surfaces the alarming and meteoric rise of book bans and challenges in recent years. In particular, the report highlights the new trend of elected officials and organized groups making highly concerted censorship efforts. For more on banned books, you can listen to Choice's recent conversation with the director of ALA's Office for Intellectual Freedom Deborah Caldwell-Stone in a recent Toward Inclusive Excellence podcast episode. [NPR]
---
Rejected! Rejected! Your Book Proposal Just Got Rejected!
Author Owen D.V. Sholes walks through the trials and tribulations of academic book publishing. Long wait times, misleading communication, and unhelpful feedback plagued his publishing journey, as he reveals how various editors and publishers responded to his book proposal. In the end, Sholes touts the importance of taking your proposal back to the drawing board and seeking the counsel of colleagues, editors, or writing groups. Patience and thoroughly understanding the guidelines and list of each publisher are important steps, too—and mentally preparing for the (inevitable!) rejections. [Inside Higher Ed]
---
Springer Nature: The Sustainability Report
Springer Nature released its annual sustainable business report Unlocking Potential, which focuses specifically on climate policy in the wake of 2021's COP26. The report lists the publisher's various climate solutions, like signing The Climate Pledge and completing Green Building Checklists in various offices. In addition, the report touches on Springer Nature's work in communities, technology, and open research. Specifically, it highlights initiatives like donations, its first global diversity and inclusion survey, and publishing materials related to the United Nations Sustainable Development Goals. [Publishing Perspectives]
---
Related Posts