News: Academic Publishing Weekly
Looking at paper mills, a decline in humanities majors, and a win for freedom to read advocates
Posted on April 7, 2023 in News
By Choice Staff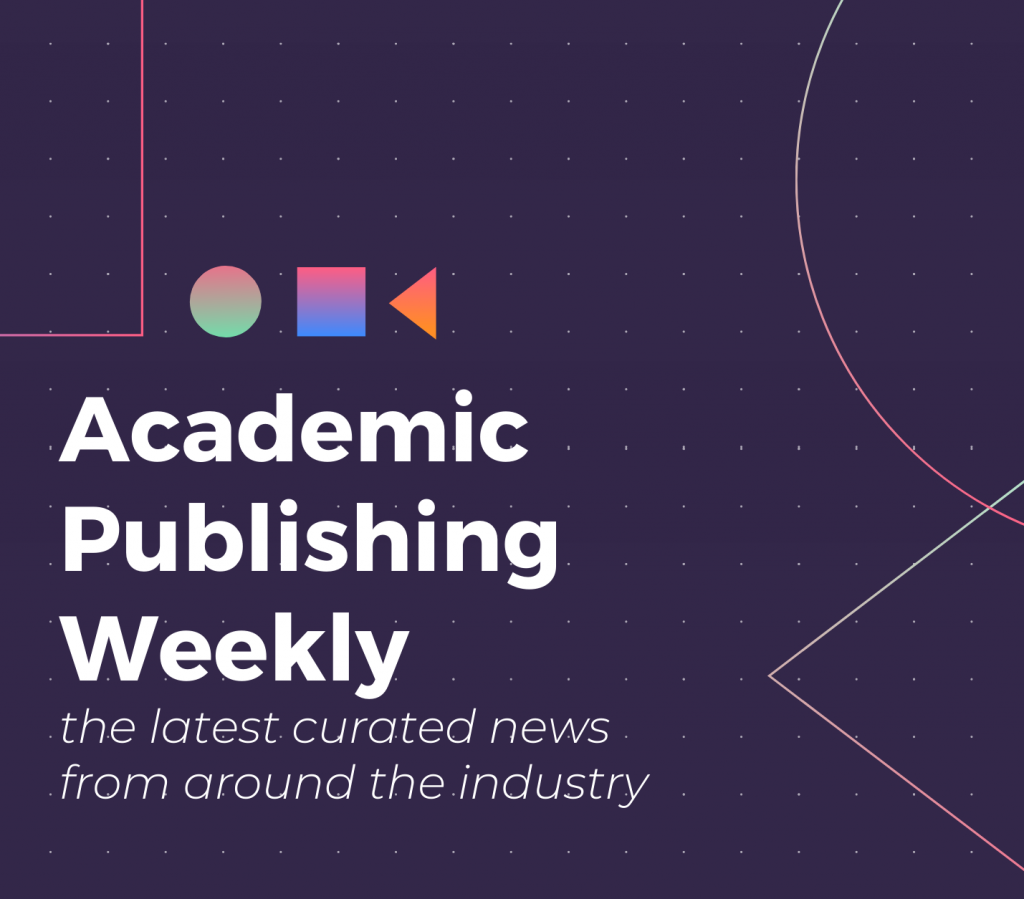 Internet Archive Loses Court Case—Reactions and Aftermath
Last week, Judge John G. Koeltl ruled against Internet Archive (IA), opposing its practice of controlled digital lending. Covering the news, Porter Anderson of Publishing Perspectives highlighted Judge Koeltl's comment that there is "nothing transformative about Internet Archive's copying and unauthorized lending" and praise from several publishing associations including the Association of American Publishers and the Authors Guild. Dan Cohen, Vice Provost for Information Collaboration, Dean of the Library, and Professor of History at Northeastern University, also weighed in on the decision in a piece for The Atlantic, expressing concern for libraries and readers. Specifically, Cohen stressed the high cost of licensing eBooks and predicted that the ruling will negatively affect libraries' strained budgets and collection scope. Scholarly Kitchen's Todd Carpenter also expressed support for libraries, underscoring that "there remains a strong case there are legitimate uses of controlled digital lending that libraries are well within their rights to pursue." Last, several Scholarly Kitchen chefs provided further thoughts on the ruling and Choice's LibTech Insights shared a recent Q&A with a copyright lawyer on the decision.
---
New Approaches to Peer Review and Tackling Paper Mills
Taylor & Francis is piloting a new transparent peer review model for the European Journal of Higher Education (EJHE). During the one-year pilot, anonymous peer reviews will be published open access in conjunction with journal articles. Marco Seeber, Manja Klemenčič, Michele Meoli, and Cristina Sin, editors and associate editors of EJHE, predicted that "publishing the peer review reports will showcase that the peer review process is rigorous, high quality and fair." In another effort to boost research integrity, Jay Flynn, executive vice president and general manager of Research at Wiley, offered several recommendations to publishers following the dire impact of paper mills on Wiley's Hindawi journals. Flynn explained that the breach required an overhaul of Wiley's current publishing processes, leading the publisher to issue numerous retractions and pause its Special Issues. Flynn urged stakeholders to work together to develop new publishing methods to prevent, identify, and eliminate fraudulent research.
A 40% drop in humanities majors, if it persists for even a short while, will ripple through the field: fewer graduate students, fewer professorships, and ultimately fewer publications.

Joseph Esposito, Scholarly Kitchen
Are the Humanities on the Decline?
Scholarly Kitchen's Joseph Esposito contemplated how a decline in humanities enrollment will affect scholarly publishing. Commenting on recent articles from The New Yorker and The New York Times, Esposito surfaced the lack of quantifiable outcomes offered by an English degree and the impact of new forms of media. Esposito emphasized that numerous university press titles are published in humanities disciplines, meaning that if enrollment numbers continue to fall, so will the number of publications. As Esposito further explained, "Open access can't help here, as the problem is not access but diminishing research, publication, and readership." [Scholarly Kitchen]
---
---
Responses to AI Detection Efforts and ChatGPT's Impact on Academic Publishing
Avi Staiman, founder and CEO of Academic Language Experts, examined how ChatGPT can aid academic publishing, remarking that publishers' hyper focus on "ChatGPT as Author" ignores the far-reaching impact of generative AI. Staiman pondered how AI policies may differ across disciplines, the benefits ChatGPT offers to English as an Additional Language (EAL) authors, and if students and researchers will need to cite the use of AI-powered search engines. Staiman also underscored the importance of clear AI guidelines and recommended that publishers consider how they define accountability and plagiarism. Also looking at AI, Inside Higher Ed's Liam Knox observed faculty responses to Turnitin's new AI-detection tool, Originality. Knox cited numerous faculty concerns surrounding the tool's rapid turnout, with Steven Williams, principal product manager at the Bruin Learn Center of Excellence at the University of California, Los Angeles, emphasizing that, "Turnitin's timeline does not offer sufficient time to prepare technically or pedagogically." Knox also noted apprehension over the fact that faculty can't opt-out of the service and the lack of transparency over how the tool determines its results.
---
In another piece on Wiley's Hindawi journals, Christos Petrou, founder and Chief Analyst at Scholarly Intelligence, examined the impact of Special Issues, or "articles published via the Guest Editor model." Of note, Petrou analyzed how the Guest Editor model can both harm and benefit publishers, investigating the model's impact on Hindawi and MDPI. Considering MDPI's fast growth and publishing speed, Petrou questioned if the publisher is actually circumventing paper mills and stressed that "publishers pursuing the Guest Editor model at scale ought to be transparent about the safeguards that they have in place to uphold their journals' editorial integrity." Next, Ithaka S+R's Ioana G. Hulbert provided key findings from Ithaka's US Library Survey. Fielding responses from academic library leaders surveyed in late 2022, the report found that librarians are prioritizing student success and library services, have difficulty garnering support from campus administration, and predict that the move to OA will lead to increased expenses.
---
Academic publisher Annual Reviews reported a dramatic increase in readership following the conversion of multiple journal volumes to open access under the Subscribe to Open model (S2O). Richard Gallagher, President and Editor-in-Chief of Annual Reviews, noted the positive impact on low-income countries and further revealed that, "As soon as the paywall is removed, article access doubled or tripled and continues to rise, with usage not just from subscribers but from local governments and businesses, foundations, professionals and interested members of society." Next up, Judge Robert Pitman issued a preliminary injunction in favor of freedom to read advocates in a case against Llano County in Texas. Judge Pitman specifically called for a pause on book bans and for previous banned books to be returned to library shelves. As Judge Pitman explained, "the First Amendment prohibits the removal of books from libraries based on either viewpoint or content discrimination." Finally, Literary Hub highlighted several new spring releases, including Yale University Press's Look at the Lights, My Love by Annie Ernaux, translated by Alison L. Strayer.
---
Related Posts