News: Academic Publishing Weekly, 4/26/21-4/30/21
The continued growth of ebooks and audiobooks, online learning's potential staying power, and where global COVID-19 funding ended up
Posted on April 30, 2021 in News
By Sabrina Cofer, digital media assistant, Choice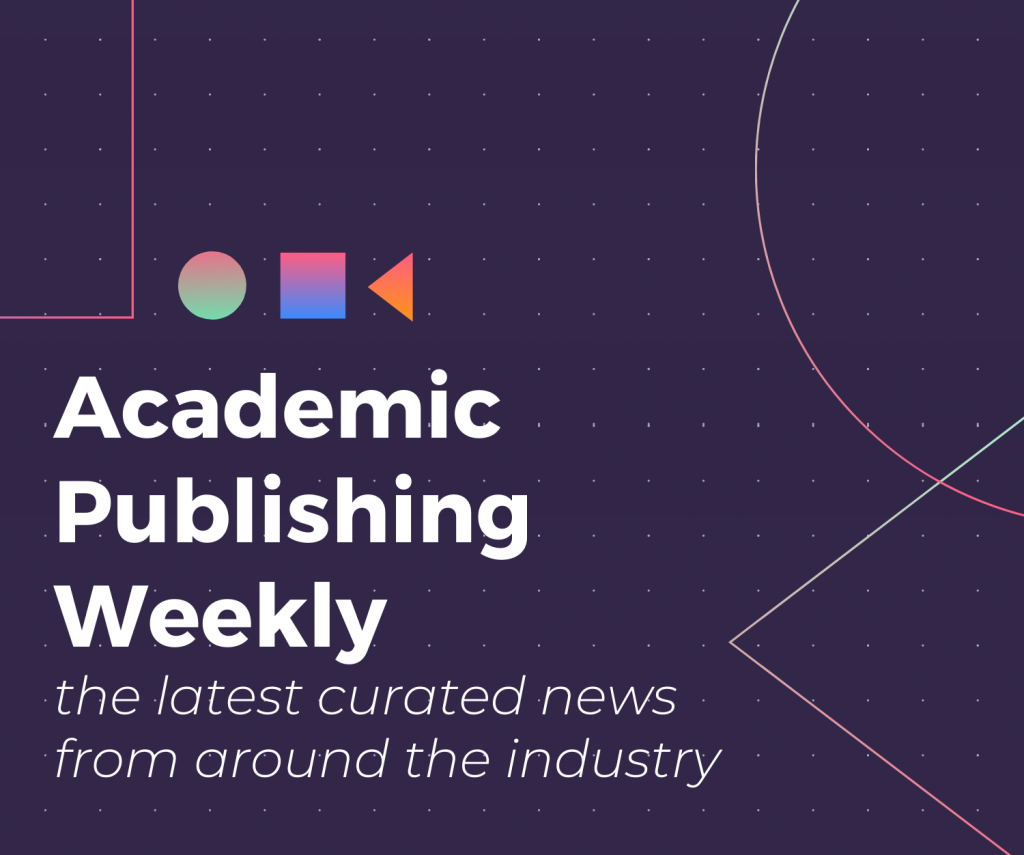 AUPresses Pilot Takes Flight
This February, the Association of University Presses launched AUPresses Global Partner Program, which matches member presses with non-member presses in Africa, Asia, Latin America, and the Caribbean "to deepen transnational dialogue and collaboration." Directors of the four guinea pig presses—Liverpool University Press, African Minds, Duke University Press, and Makerere University Press—and AUPresses's executive director chat about how the program came about, current challenges, and tips for other presses that want to start similar programs. Francois Van Schalkwyk, director of African Minds, and Sam Siminyu, director of Makerere University Press, also discuss the African scholarly publishing ecosystem, including the impact of international publishers and recent open access strides. [Scholarly Kitchen]
---
Is Online Learning Here to Stay?
A recent study of teaching faculty, academic administrators, and students indicates that online learning will continue to exist, and even grow, post-pandemic. Nearly three quarters of student respondents revealed that they would like to take fully online courses in the future, along with supporting a greater use of technology and digital materials. The study also asked participants to rate their courses from A to F in terms of meeting their educational needs; overall, those surveyed gave a B grade, indicating a shared consensus between students, faculty, and administrators. The report included additional questions on open educational resources, hybrid courses, and the greatest challenges to success—feelings of stress dominated the top spot. All things considered, not a bad year for online learning. Perhaps ebook, video content, and digital source popularity will continue to rise. [Inside Higher Ed]
If the past year can open more eyes to effective online teaching and learning practices, it will be a net positive for the future of postsecondary teaching and learning environments and will allow universities to be more agile.

Jill Buban
A Time of (Publishing) Milk and Honey (No, Not the Rupi Kaur Poetry Collection)
Speaking of popular digital content, the Association of American Publishers released its February StatShot report, laying bare ebook and audiobook's continued favor and possible staying power. Ebook revenue was up close to 20 percent compared to February 2020, and downloaded audio climbed close to 30 percent as well. Higher education course materials boomed, too, "up 60 percent for the month, as compared to February of 2020, coming in at $239.1 million." Professional books, religious presses, and trade books—hardcover and paperback—increased across the board. Only took a global pandemic, but we're finally reading more! [Publishing Perspectives]
---
---
Putting Money Where COVID Is
Ex Libris published a new market report examining global funding trends in response to COVID-19. The report discovered (predictably) that most funding went toward studying vaccines, drugs, diagnostics, and devices. However, "a significant number of research projects involve the social sciences, suggesting a research response to the wider impact of the pandemic." The report also focused on geographical data, private versus government funding, and the popularity of new, experimental technology. Those behind the study hope it will provide insight into funding trends of the future—will public health policies finally get the support they deserve? [Library Technology]
---
Is That Editorial Board List Accurate?
It's like an ex who just won't stop talking about you. The Ecosystem Health and Sustainability (EHS) journal entered a bit of hot water recently for listing high-profile scientists on its editorial board—many of whom were no longer associated with EHS. Science touches on the history of predatory journals tacking on well-regarded researchers to their masthead to invoke respectability and attract submissions. EHS's case, however, appears to be more of a bureaucratic fumble than intentional posturing. Even still, the whole situation reflects on science journal culture in general—either qualify for an impact factor, or walk the scholarly publishing plank. [Science]
---
Get Started on Your Summer Reading List
Summer is within spitting distance, which means beach days, porch nights, or quiet vacation mornings with a great book (hey, a girl can dream!). The New York Times compiled a guide for where to buy your summer reads, organized into fastest delivery, lowest cost, greatest selection, ebook options, and which best support authors and publishers. Amazon shines across the board, but independent bookstores reign supreme for nurturing up-and-coming writers. And seriously, with options like Bookshop.org, IndieBound, big box stores, Barnes & Noble, and, of course, your favorite local indie bookseller, is that Amazon Prime account really necessary? [New York Times]
---
---
Related Posts