News: Academic Publishing Weekly
A new report on the humanities, representation in STEM publishing, and far-right conspiracy theories on ebook platforms
Posted on April 29, 2022 in News
By Choice Staff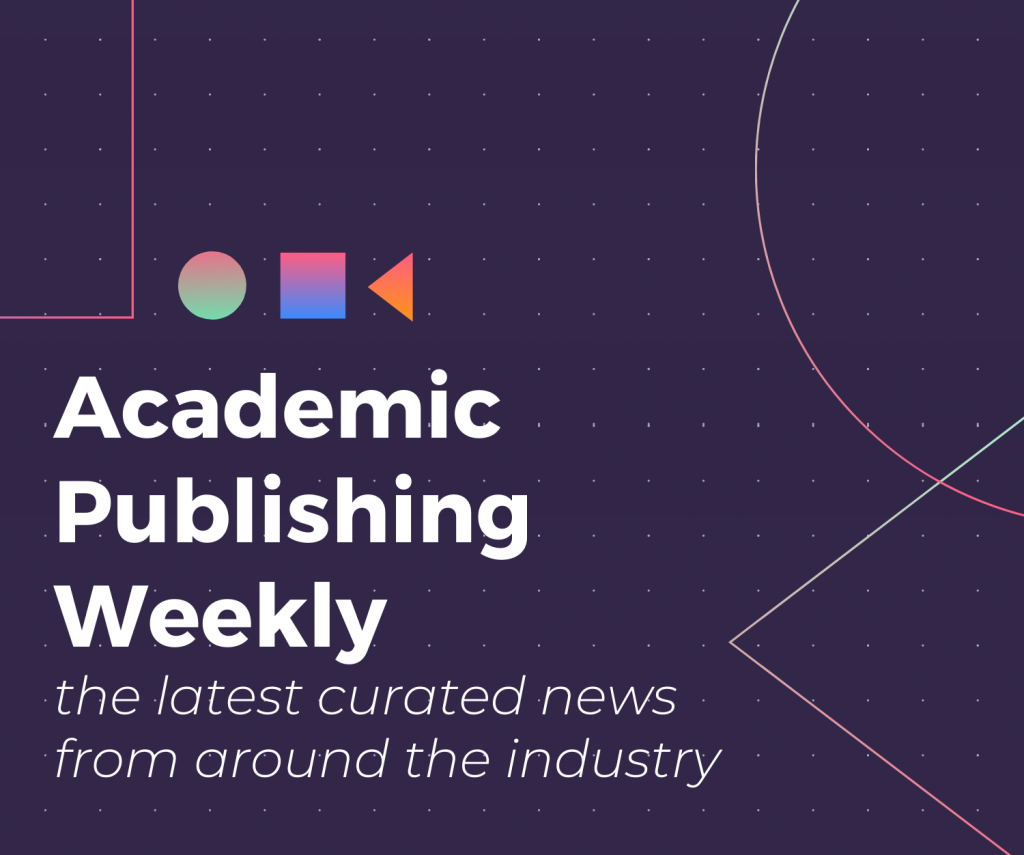 Temperature Check on the Humanities
The Humanities Indicators Project of the American Academy of Arts and Sciences released a new report on the current state of the humanities, looking at the number of master's and doctoral degrees, career opportunities, diversity, job satisfaction, and more. Several outlets picked up the report, including Inside Higher Ed, which emphasized the fluctuation of humanities degrees in the past few decades—in particular, a highpoint in the early to mid-2010s, then a decrease through 2020. The Chronicle, on the other hand, highlighted the fact that despite this decrease and a decline in faculty positions, overall job satisfaction in the discipline remains high. Last, Scholarly Kitchen dove into the lack of diversity in humanities subject areas, and how negative public perception influences students' interest and perceived viability of the field.
A tight spiral of illogic around undergraduate perceptions and political calculations about field viability in the culture wars is making graduate education in the humanities harder to undertake; ultimately this will all make it harder to teach and to learn the humanities even while we live through an era where humanistic perspectives on climate, democracy, and technology are urgently necessary.

Karin Wulf, Scholarly Kitchen
Representation (Or Lack Thereof) in STEM Publishing
According to a study by The Institute for Scientific Information, publication rates of Black, Hispanic, and Native American authors in STEM have remained unchanged in the past decade, or even decreased. The study looked particularly at publications in biochemistry, mathematics, medical research, and computer science, and compared authorship rates to census data in the US. As the article author Chelsea Long notes, information on racial and ethnic diversity in academic publishing remains sparse, despite the longstanding disparities, "especially in STEM, where the largest diversity gaps are found." Authors of the study and other stakeholders call for better support—namely, money and infrastructure—at minority-serving institutions to introduce real change. [The Chronicle of Higher Education]
---
Elsevier: New President and Acquisition Reflections
Elsevier announced Judy Verses as the President of Academic and Government Markets, a new role at the publishing and analytics company. Verses will oversee products like Scopus, Digital Commons, ScienceDirect, and more, in addition to advancing Elsevier's open access content. Verses's background includes Executive Vice President of Research at Wiley, President of Global Enterprise & Education at Rosetta Stone, and President and Chief Client Officer at Blackboard. In other Elsevier news, last week the company announced plans to acquire Interfolio, a research assessment and career advancement software service. This week, Roger Schonfeld discusses the acquisition's impact on the industry, especially in regards to Elsevier's competitor Clarivate. Schonfeld comments on the research information management landscape, highlighting the increasing value of data collection—and increasing concern of data concentration among several dominant companies.
---
---
GOBI and Knowledge Unlatched Team Up
GOBI Library Solutions from EBSCO announced a partnership with Knowledge Unlatched, an open access service provider. Starting next month, "GOBI customers will be able to pledge toward more than 20 OA eCollections on KU's Open Research Library platform," and, after reaching a certain threshold, the eCollection will be made freely available to readers at the start of 2023. Sven Fund, Knowledge Unlatched's Senior Manager, noted: "The obvious advantages of this collaboration include the seamless integration of Open Access content into the acquisition landscape for librarians and avoiding unintended double dipping of titles." [Library Technology]
---
Conspiracy Theories at the Library?
Vice investigates the prevalence of far-right conspiracy theory titles on ebook platforms employed by US libraries, and, in the process, exposes the current state of ebook lending. Librarians finding ebooks by Holocaust deniers, anti-vaxxers, and anti-LGBTQ+ authors on their digital service providers—namely, Hoopla—surfaces the issue of libraries needing to subscribe to bundles of ebook content through ebook subscriptions, "meaning that libraries have little choice over what titles they're getting from the service." Vice discusses current pushes to rework library lending ebook models, most recently in bills passed (and later blocked) in Maryland and New York. In addition, the librarians interviewed explain how the current book banning environment destroys much of the nuance in the conversation, therefore making calls to remove such titles more difficult. [Vice]
---
Related Posts