News: Academic Publishing Weekly
The sustainability of subscribe to open, a second wind for UPNE titles, and medical journals' failure to address racism
Posted on April 23, 2021 in News
By Sabrina Cofer, digital media assistant, Choice
Subscribe to Open Sweats in the Hot Seat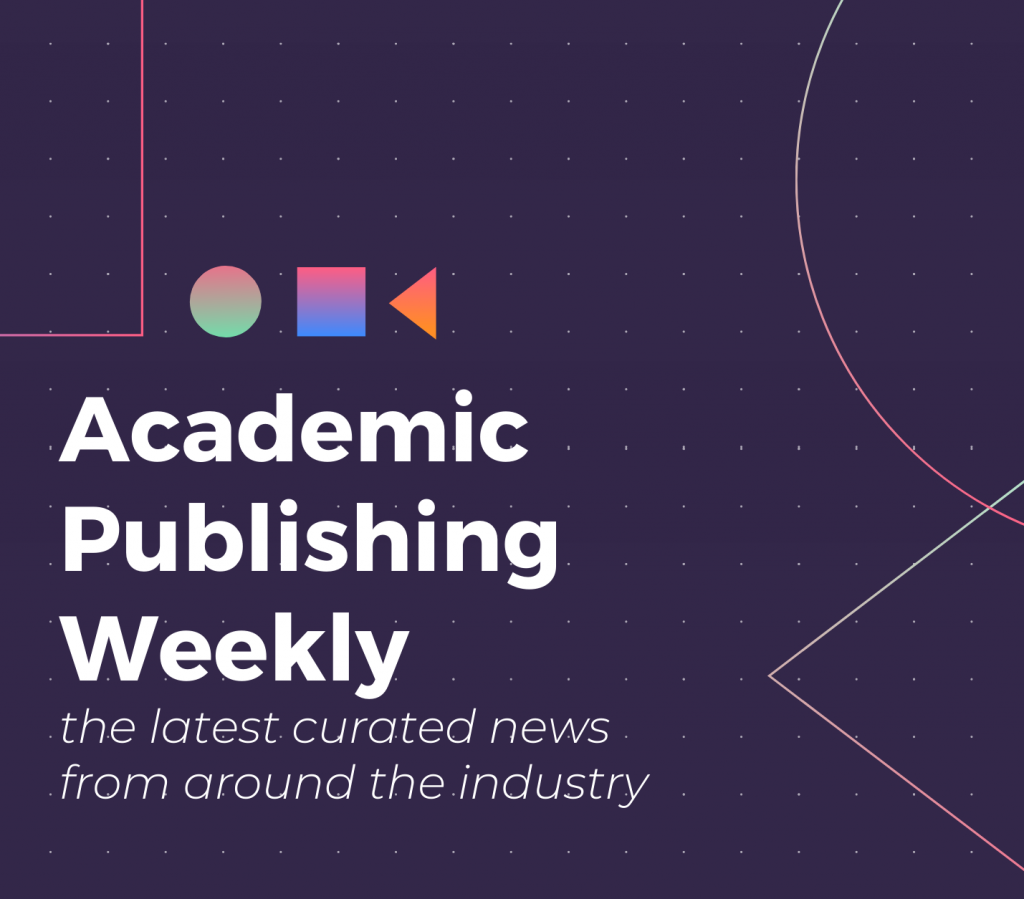 Who are those in the academic publishing community if not pot-stirrers? Rick Anderson for Scholarly Kitchen dips his toes into the subscribe to open dialogue, questioning whether S2O is as sustainable and feasible as many publishers hope. Anderson's main critiques concern S2O's value propositions for libraries with shrinking budgets; namely, if libraries can get these same materials for free, what is S2O's business model if not a donation pool until enough libraries drop the service, forcing it to revert back to a traditional subscription model? Quite a thread to pull! To be fair, Anderson does point to some strengths of subscribe to open, like its lack of new budget commitments and use of "existing organizational structures and infrastructure." The lively discussion continues in the almost 40 comments on the post. [Scholarly Kitchen]
---
A Resurrection of the University Press of New England?
The demise of the University Press of New England in 2018 left in its wake a unique backlist floating in the university press abyss. Luckily, Brandeis University Press in Massachusetts acquired the specialized list, and is now planning to expand its mission alongside its collection. While much of BUP's focus lies in Jewish Studies, BUP director Sue Berger Ramin hopes to add titles to its now 700 books in-print that reflect New England—Robert Frost, clam chowder, and town greens with past-their-time gazebos—as well as keep former UPNE titles in rotation much longer than the fall foliage lasts. [Publishers Weekly]
Further challenges and a growing level of influence from the publishing workforce in the United States seem certain to be at play going forward as publishing houses navigate the often quaking dynamics of the post-Trump era.

Porter Anderson
The Perils of Political Publishing
Simon & Schuster, a Big Five publisher likely to be consolidated into the Big Four, waded into hot water not once, but twice in the past couple weeks. Number one: Last week, after fierce backlash, CEO of S&S Jonathan Karp canceled the distribution of a book by one of the police officers involved in the shooting and killing of Breonna Taylor in March 2020. Number two: This week, Karp stated that the publisher will proceed with its two-book deal with former vice president Mike Pence, this time disregarding objections in and outside of the company. Publishing Perspectives delves into Karp's lengthy statements and the intricacies of publication versus distribution, noting that this isn't S&S's first stint with a political publishing cause célèbre (remember that potential book deal with Senator Josh Hawley?). In the age of Amazon self-publication, do major publishers need to be handing out these contentious book deals in the first place? I suppose, in the wise words of ABBA, "money, money, money." [Publishing Perspectives]
---
---
The Fight for Open Resources
When we hear about open access, it's often in terms of how to pull in a profit. But isn't the why of open resources just as important as the how? Ray Schroeder, UPCEA Senior Fellow, explains why open educational resources lead students to perform better in their classes—turns out being able to afford the materials does help! He cites several studies, encouraging faculty to hop aboard the OER train. Britt Glaunsinger, a professor in biology, dives into how publishers' removal of paywalls on articles related to COVID-19 allowed her and the scientific community to work faster and more effectively. Glaunsinger cites the recent deal between the University of California and Elsevier as "a great leap," but pushes for more. As she states, "Imagine how different things would look if open access were the status quo not just during this unprecedented time, but also as we continue to fight the scourges of influenza, AIDS, cancer, heart disease and many other public health concerns." [Inside Higher Ed]
---
Why Don't Medical Journals Study Racism?
Pediatrician, public health advocate, and scholar Rhea Boyd discusses medical journals' failure to address or study racism. As Boyd points out, a recent report found that "of the more than 200,000 total articles published over the past 30 years in the New England Journal of Medicine (NEJM), The Lancet, the Journal of the American Medical Association (JAMA), and British Medical Journal (BMJ), less than 1% included the word 'racism' anywhere in the text." Boyd discusses the makeup of journal editors—mostly white men—and how there's no excuse to neglect racism as a public health crisis. Boyd explains that in medicine, "nearly everything we do is based on evidence," so if racism as a medical issue is never explored, what data is out there to help inform practice, public policy, and more to combat its detrimental effects? [TIME]
---
How has publishing been shaped by social distancing, isolation, and limited movie theaters, concerts, or sports events? The New York Times digs into the possible forever effects on the industry: more reliance on backlist titles, increase in online sales, and the rise in audio listenership. Are virtual events a sufficient replacement for in-person? Will publishers be able to bounce back in promoting titles from new authors without a built-in fanbase? Plus, The Guardian reveals how important book covers are in our virtual era—an enticing cover can make or break an author. One positive effect of judging books by their covers is designers finally getting the recognition they deserve; The Bookseller's British Book Awards "will reinstate a category that has been missing for more than a decade: Designer of the Year."
---
---
Related Posts