News: Academic Publishing Weekly
Geopolitics and open research, OER check-in, and modern-day bookselling
Posted on April 22, 2022 in News
By Choice Staff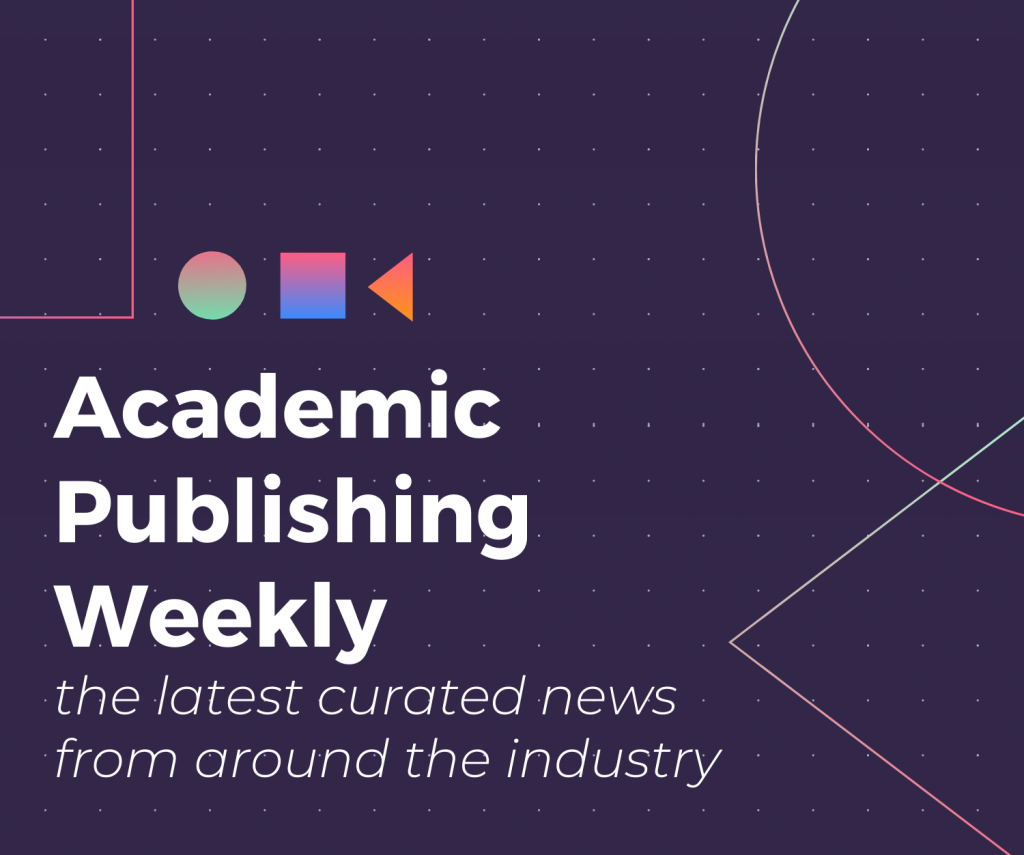 Geopolitics, Security, and Open Research
The Chronicle of Higher Education tackles current trends of geopolitics impacting global research. Karin Fischer walks through the latest legislative efforts in the US and beyond to regulate international partnerships between research institutions, particularly targeting China and Russia. Fischer also touches on the changing nature of research—science can no longer be neatly labeled as classified or open when new advancements in artificial intelligence or machine learning blur the lines. Finally, Fischer surfaces higher education's tight walk between engaging in altruistic, global scholarship while also receiving government funding explicitly to advance national interests. Next, Wired looks at the security side of open science, highlighting the dual-use dilemma: "while quickly released research may be used for the good of society, it could also be co-opted by bad actors to conduct biowarfare or bioterrorism." Grace Browne discusses the security procedures of open data repositories and preprint servers like bioRxiv, especially in the wake of COVID-19. How can we strike a balance between advancing open research and safeguarding against its weaponization?
Science and scientists are inherently political. There is no such thing as pure science.

Yangyang Cheng, The Chronicle of Higher Education
Book, Jacket, and Journal Show and History Prize
The Association of University Presses announced the picks for its 2022 Book, Jacket, and Journal Show, selecting 91 out of 491 submissions. The annual event highlights the value and talent of design teams in publishing, and the presses honored include Duke, Georgia, Chicago, RIT, New Mexico, and many more. The selections are on "display" online, and a traveling exhibition will launch at AUPresses Annual Meeting in June. In other award news, the UK's Wolfson History Prize announced its 2022 shortlist, spotlighting titles from Hachette, Yale University Press, and more. The winner will be announced in late June and will receive a £50,000 prize.
---
Acquisitions, Partnerships, and Technology News
Elsevier announced an agreement to acquire Interfolio, "a provider of advanced faculty information solutions for higher education." Interfolio reaches over 400 institutions, and will join Elsevier's Research Intelligence portfolio. In data-sharing news, Springer Nature and Figshare have teamed up for a new pilot, which will allow authors "to easily opt into data sharing, via Figshare, as part of one integrated submission process." It was a busy week for Springer Nature; the publisher also announced a partnership with analytics and software company Clarivate. The two organizations worked on a procedure to rename 21 journals in the German language with more gender neutral, inclusive titles without causing disruptions to indexing or journal metrics.
---
---
Cultural Appropriation and Voyeurism in Academia
Last month, Nature discussed the "citational justice" movement, which works to end discriminatory practices in scholarly credit and citations. This week, publisher Wipf and Stock pulled Bad and Boujee: Toward a Trap Feminist Theology from distribution due to a lack of credit toward Black women scholars—who created and contributed to the theology—in addition to issues of cultural appropriation and voyeurism. The author of the title, Jennifer Buck, is a white academic. Author and researcher Sesali Bowen, who created the term and concept of "trap feminism," commented on the title, noting Buck's lack of engagement with herself and other Black scholars. More academics chimed in on social media, as well as Wipf and Stock, who released a statement: "We humbly acknowledge that we failed Black women in particular, and we take full responsibility for the numerous failures of judgment that led to this moment." [LA Times]
---
OER Implementation Woes
A new report on open educational resources (OER) found that while students support the use of OER, awareness and widespread implementation remains low. The SRI Education study interviewed faculty, students, and administration at eight community colleges that use OER. Students reported greater freedom and connection to the open resources, but the report stated that overall faculty awareness remains low across the US. OER advocates shared tips for implementation, including administrative support, webinars or workshops, and personal testimonies. [Inside Higher Ed]
---
Today's Publishing and Bookselling Landscape
Elizabeth Harris traces the history, development, and recent revamp of Barnes & Noble, highlighting the remarkable shift in public perception of the bookstore chain. Pre-Amazon, independent bookstores viewed big box stores as their downfall; now, Amazon's grip on the marketplace has given way to a common enemy, leading booksellers, publishers, and authors to voice their support for B&N. Next, Publishing Perspectives shares the UK's 2021 Publishers Association report, revealing intriguing results in the trade and academic sectors. In particular, total income in the academic market rose 4 percent, with digital seeing a 5 percent gain. Finally, The Guardian spotlights the aforementioned Publishers Association report, digging into the power of TikTok in today's publishing industry. The social media app—and its BookTokkers—function as a digital word-of-mouth, even bringing sales to backlist titles from decades ago. Have university presses hopped on the app yet?
---
Related Posts