News: Academic Publishing Weekly
Editor resignations at Elsevier journal, new Path to Open partnership, and a look back at AUPresses
Posted on April 21, 2023 in News
By Choice Staff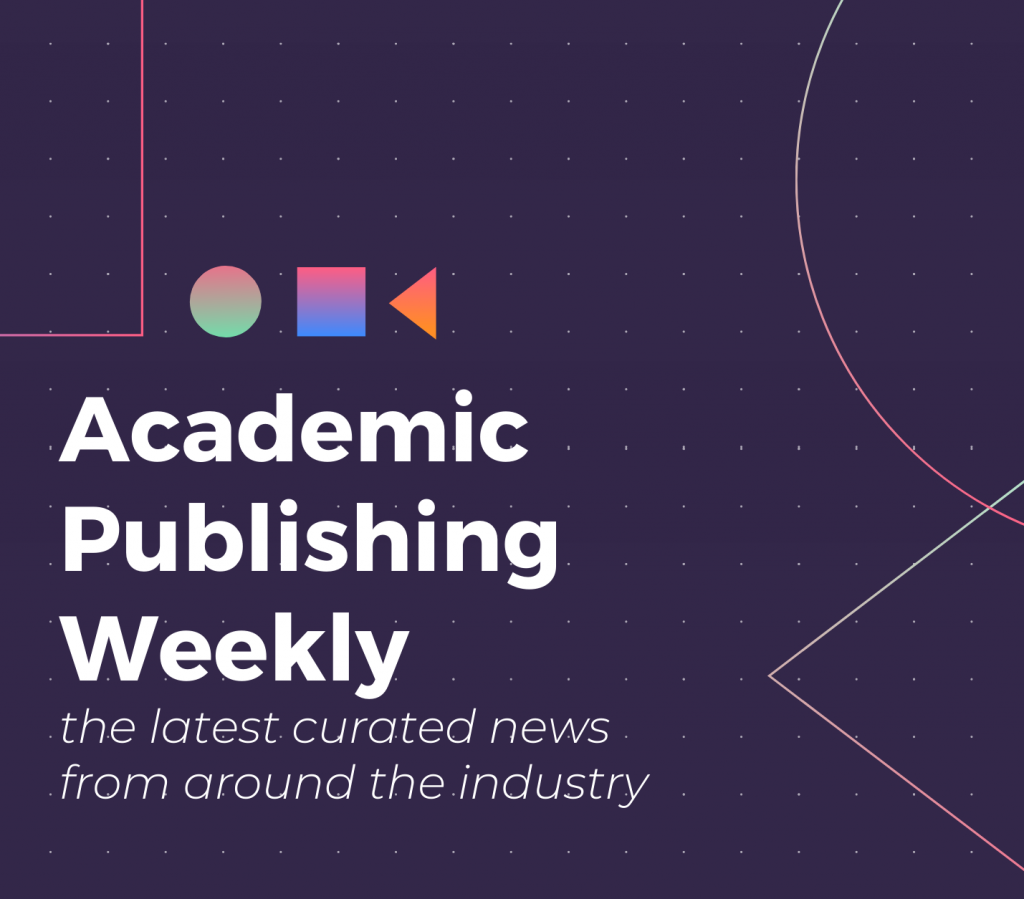 The Library's Role in OA Compliance and Measuring Diverse Librarianship
As libraries consider how to redirect budgets to address open access, Scholarly Kitchen's Roger C. Schonfeld offered a new perspective in which academic librarians shouldn't shoulder the weight of handling OA mandates. Instead, Schonfeld suggested that research offices at institutions manage compliance, as they already deal with research funding and may not take issue with the lack of OA standardization across disciplines. Schonfeld emphasized that if research offices take the reins, "Resources freed up from materials budgets could go a long way towards positioning the library in alignment with university strategy." Also looking at libraries, Ithaka S+R released new issue briefs examining diversity in librarianship. The first issue, co-authored by Ioana Hulbert of Ithaka S+R and Curtis Kendrick, Faculty and Staff Mentor at Binghamton University Libraries, considered the difficulty of measuring racial diversity due to a lack of standardized and systematic benchmarking. However, despite differences in reporting, the study found that in 2022 over 80 percent of librarians were white and that the number of BIPOC graduates would need to increase dramatically each year for librarianship to become 25 percent BIPOC. The second brief, authored by Kendrick, analyzed diversity initiatives and programs established at universities.
Given that few if any libraries anticipate additional direct funding to support this work, what if the library were to stand back? What if it were to step aside rather than take the lead? What if it were to decline to voluntarily take on the responsibility for complying with public access mandates?

Roger C. Schonfeld, Scholarly Kitchen
New Environmental Studies Journal, BTAA and JSTOR Collab, and Clarivate Leadership
In time for Earth Day, IOP Publishing released a new open access environmental studies journal. Environmental Research: Energy (EREN) will be open for submissions later this year, and APCs will be waived for researchers who submit prior to 2025. Next up, the Big Ten Academic Alliance (BTAA) and JSTOR announced a collaboration on a Path to Open pilot, a "model for supporting frontlist university press monographs and making them open access after three years." JSTOR will begin releasing the monographs this fall, and "participating libraries will have access to the titles during the first three years, and thereafter all titles will be converted to open access." Last, Clarivate named Bar Veinstein as president for Academic & Government (A&G). Scholarly Kitchen's Roger Schonfeld covered the announcement, questioning how the change in leadership will impact product innovation at Clarivate.
---
---
Major Resignations from Elsevier Journal and Addressing the AI "Crisis"
After raising concerns about high article publishing charges (APCs) last June, all editors at Elsevier's NeuroImage and NeuroImage: Reports have resigned. The editors will publish their own journal, Imaging Neuroscience, with MIT Press and plan to dramatically decrease the cost of APCs and waive costs for low- and middle-income countries. In response, an Elsevier spokesperson stated that the publisher's APCs are "competitively below the market average relative to quality" and will continue to provide support to authors who have already submitted to NeuroImage. In other news, Inara Scott, associate dean for teaching and learning in the College of Business at Oregon State University, raised concerns over the AI "crisis" after observing apathy among professors and an increase in AI-written coursework. In particular, Scott called for professors to create "AI-free zones" and for higher education to prioritize "critical thinking, ethics, empathy, human dynamics and problem-solving."
---
---
A Bookish Round-Up: International Booker Prize Shortlist and a Look at Book Bans
The International Booker Prize shortlist was released this week, featuring the oldest person to be nominated and two submissions translated from languages new to the prize—original Catalan and Bulgarian. The winner will be announced in late May. Next up, Library Journal's Steve Zalusky examined the current state of book bans, finding an increase in government intervention, defunding, and criminal charges against librarians. Zalusky also analyzed the impact of anti-censorship efforts on library boards and their long-term effects on libraries. In addition, Library Journal's Bob Warburton commented on Illinois' HB 2789, which aims to prevent Illinois libraries from banning books. Already passed in the Illinois House, the bill moves to the Senate and proposes removing state financial grants for libraries who fail to comply. Finally, the American Library Association (ALA) named April 24th as "Right to Read Day" and encouraged readers to attend board meetings and check out books that have been frequently targeted by anti-censorship groups.
---
The Evolution of AUPresses and Pushing Boundaries in the Publishing Industry
This week, Annette Windhorn, External Communication Manager for the Association of University Presses (AUPresses), sat down with Peter Berkery to discuss the association's progress in commemoration of Berkery's 10-year tenure as Executive Director. Specifically, Berkery touted the importance of being at the forefront of open access, developing new policies and partnerships to address dips in sales, and the resiliency and empathy of university presses during the pandemic. As Berkery explained, "what's different from my perspective is that members of this community claim these new priorities not just for themselves, but for each other." Next up, Scholarly Kitchen's Haseeb Irfanullah highlighted how publishers have crossed previously strict lines in the industry. Irfanullah underscored how peer review has diversified in recent years, further noting the impact of preprints and a broader view of how to measure journal impact. Irfanullah also mentioned how publishers pushed boundaries by commenting on the Russia-Ukraine war and developing DEIA and sustainability initiatives and policies.
---
Related Posts