News: Academic Publishing Weekly
Wiley joins the ResearchGate citations game, academic library EDI policies lack muscle, and scientific jargon is thrown under the microscope
Posted on April 16, 2021 in News
By Sabrina Cofer, digital media assistant, Choice
Is Every Deal These Days Transformative?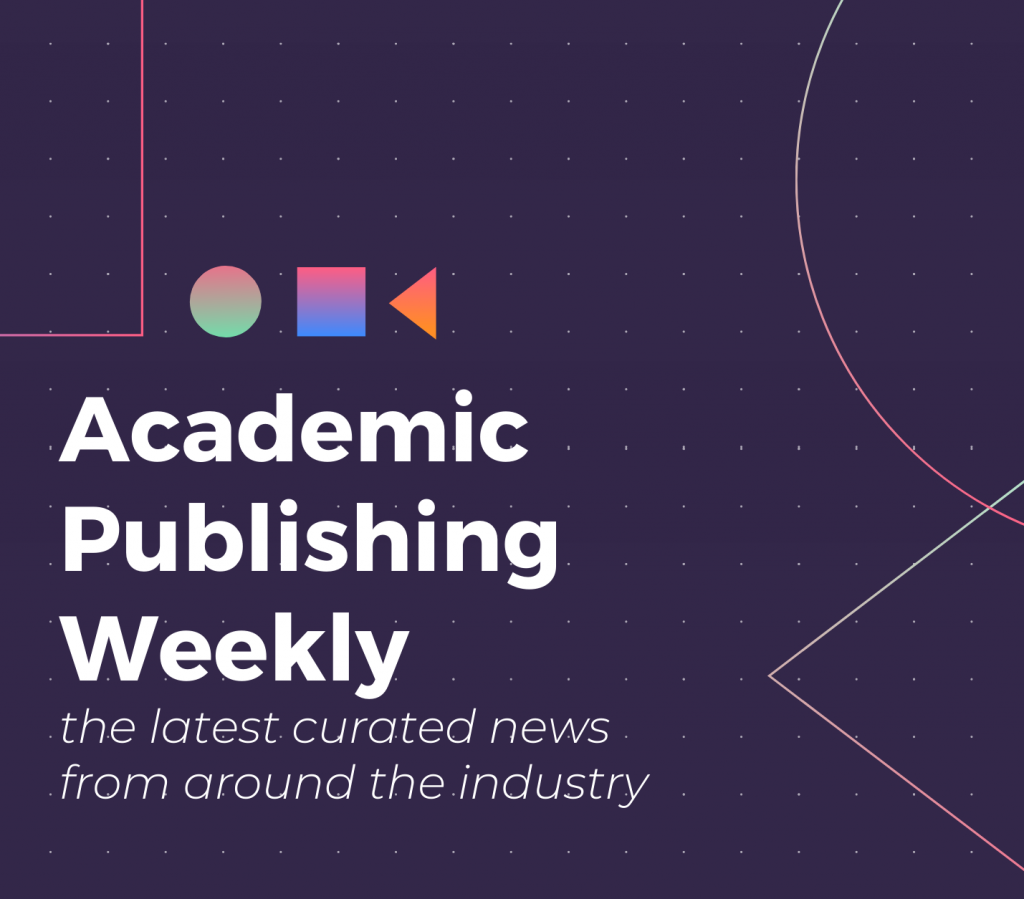 Jisc and Taylor & Francis have partnered for a "truly transformative" three-year agreement, allowing Jisc members open access publishing privileges in T&F's array of open journals. The deal also includes an "author OA infrastructure" which allows authors "to monitor their institution's OA output." As Research Information points out, the "truly transformative"-ness of this deal lies in the subject area. T&F's authority in the Humanities and Social Sciences will allow non-STEM researchers a chance to reap the OA possibilities those in the sciences have already employed. Though this deal only affects UK researchers, maybe more initiatives like these will make their way across the pond? [Research Information]
---
Wiley and ResearchGate Take Flight
Publisher Wiley and academic networking site ResearchGate have announced a new pilot program that will allow users to access Wiley journal articles on ResearchGate's site. The pilot will unroll in batches, eventually allowing access to articles in over 100 Wiley journals. Reps from both companies cited the value open access holds for the academic community, asserting that accessible citations and discoverability are essential to OA's goals. Sören Hofmayer, ResearchGate's co-founding chief strategy officer, noted, "While open-access content is generally free to use and share, the way it's discovered and its impact is measured requires novel solutions. ResearchGate is well-placed to respond to these challenges and opportunities." Happy citing! [Publishing Perspectives]
The industry should be proud of its rapid shift to paperless, online systems as a means of going green. Now it is time to look into its energy efficiency, as well as energy sources by taking a stand in favor of renewable options and opposing fossil fuels.

Haseeb Irfanullah
Academic Publishers Can Fight Climate Change Too!
I know, I know, no one wants to think about our constant creep toward an uninhabitable planet, but unfortunately your NPR tote bag and metal straw are not going to single-handedly lower the global temperature. Environmental researcher Haseeb Irfanullah lists the many ways academic publishers consume energy and expel carbon through editorial workflows, office customs, and transport. Irfanullah offers three key places to start in a publisher's carbon-reduction journey, and highlights the need for communication and solidarity: "Being an industry dealing with knowledge and evidence, scholarly publishing cannot shy away from its responsibility to address climate crisis." [Scholarly Kitchen]
---
---
How Much Muscle Is Behind Those EDI Policies?
A recent Ithaka S+R webinar put a spotlight on its fall 2020 study, which revealed how much academic librarians value equity, diversity, and inclusivity policies, but weren't sure how to make them stick. The survey found that of the over 600 library leaders interviewed, few were confident in their institution's EDI or anti-racist policies. The webinar's panelists agreed that before making blanketed statements on anti-racism, library leaders should pause and make sure they have the appropriate time, energy, and resources behind those words. Dean of university libraries at the University of Rhode Island Karim Boughida noted that this work is long term: "Realize white supremacy is systemic and not situational, start working intentionally on fixing inequalities." [Inside Higher Ed]
---
It's Official: No One Likes Scientific Jargon
Well, maybe not no one, but it isn't universally favored. A recent study of over 21,000 scientific manuscripts found that the most jargon-heavy—ones with a frequency of specialized terminology in the title and abstract—were less likely to be cited in other journal articles. While the researchers acknowledged the value of specific language for the sake of efficiency, too much of a good thing can become "alienating" to those in and outside of a certain field or academia in general. Dr. Sabine Stanley, a planetary scientist, said, "It's important to step back and always remind yourself as a scientist: how do I describe what I'm doing to someone who is not doing this 24/7 like I am?" [New York Times]
---
What Do Young Scholars Bring to Academia?
Kendall Powell for Nature digs into how offering junior scientists leadership roles can change academia for the better. Powell reveals that in recent years more and more young scientists have been contributing to advisory boards, oversight councils, and conference committees. Their positions lend to the open science movement, digital latitude, and increased diversity—researchers today tend to be of "different cultural, ethnic or socio-economic backgrounds," which brings new, valuable perspectives to the forefront. Powell offers examples of how young scientists are taking advantage of their leadership roles, as well as the career benefits and challenges of balancing research with the duties of typically senior scholars. [Nature]
---
---
Related Posts