News: Academic Publishing Weekly
The argument for green open access, the societal impact of research, and the end of scientific papers?
Posted on April 15, 2022 in News
By Choice Staff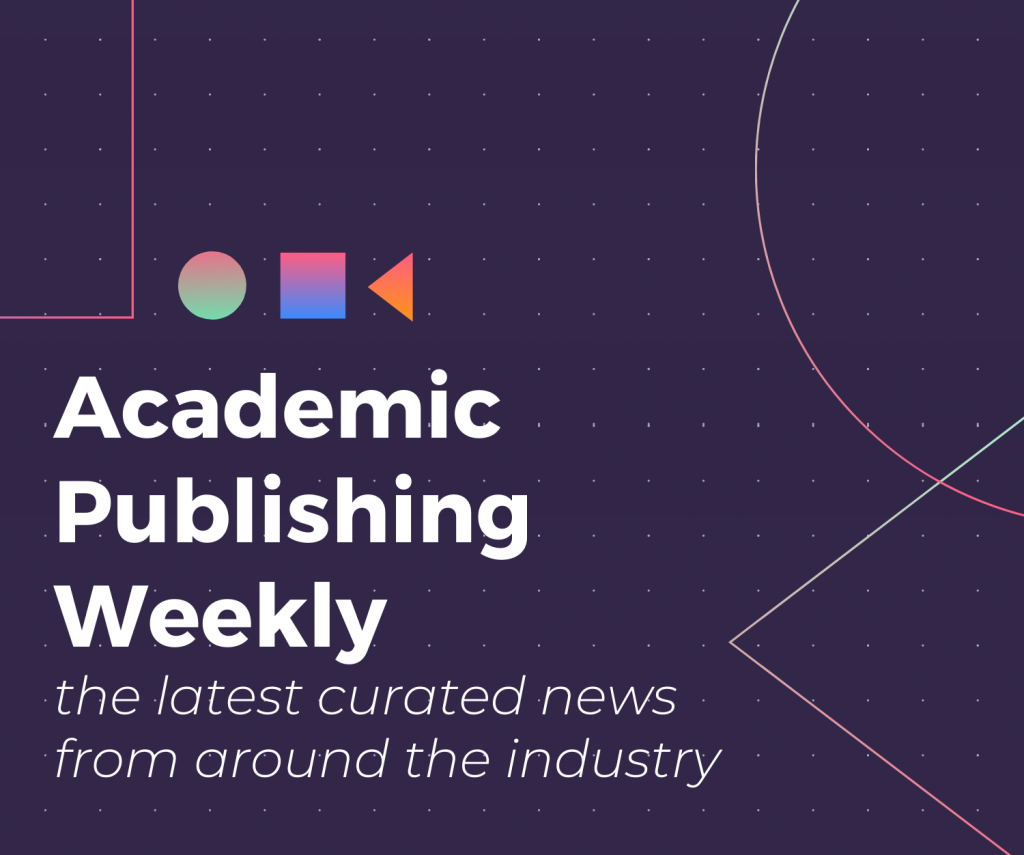 Acquisitions and Tech News
On the acquisition front, open access publisher Frontiers has bought Oncology Reviews, a journal from PAGEPress. This marks two firsts for Frontiers: its first acquired journal since its 2007 founding and its first proprietary reviews journal. In other news, OCLC and Google have collaborated on a project "to link directly from books discovered through Google Search to print book records in the catalogs of hundreds of U.S. libraries." The current iteration uses WorldCat.org to catalog library collections, though they plan to expand and reach more collections in the future. OCLC President and CEO Skip Prichard noted, "It's a significant step forward to bring local library collections closer to people through a simple search."
---
Executing Strategic Alignment
ITHAKA S+R published a new report this week looking at strategic alignment between research libraries and their institutions. The study uncovered four general strategic goals from university leaders: growth in STEM, engagement with the state, rectifying relationships with marginalized communities, and defending the residential experience. From this, the report suggests how libraries can align their own goals to match the university through new partnerships, collection strategies, and technology. [ITHAKA S+R]
But although the internet has transformed the way we read it, the overall system for how we publish science remains largely unchanged. We still have scientific papers; we still send them off to peer reviewers; we still have editors who give the ultimate thumbs up or down as to whether a paper is published in their journal.

Stuart Ritchie, The Guardian
Do Away With Scientific Papers?
Stuart Ritchie of the Institute of Psychiatry, Psychology, and Neuroscience at King's College London argues that scientific papers are best left in the past, instead advocating for online "notebooks" to disseminate the latest research and data. Ritchie outlines his issues with papers: difficult to edit after publication, negatively impact the writing process, and lack open data. Ritchie acknowledges the speedbumps of this transition, but ultimately believes that research is already headed away from traditional scientific publishing—might as well get on board. [The Guardian]
---
---
New Gates-Funded Digital Courses
A Gates-funded coalition of publishers, institutions, and research groups are working together to build courseware directed at underrepresented students. These "high-quality, low-cost" digital courses aim to reduce dropout rates and increase graduation rates by addressing gaps in various subject areas. Lumen Learning, Macmillan Learning, and more are involved in the initiative, funded by the Bill & Melinda Gates Foundation. Inside Higher Ed highlights societal pressures that have brought new urgency to this project, and how publishers and educators can contribute to a more equitable academic environment. [Inside Higher Ed]
---
The Proliferation of Green OA
Independent scholar Rebecca Lea Morris urges researchers—particularly those in the humanities—to embrace green open access through self-archiving. Morris first explains the hurdles scholars face when trying to access research: paywalls, the illegality of Sci-Hub, and the unreliability of directly emailing authors for their work. As a solution, Morris encourages researchers to upload their papers to institutional repositories or personal websites, also known as green open access. Morris touches on the imperfections of green OA—it's not the version of record, publishers have embargo periods or various limitations on the practice—but argues that the headaches are worth it. [Inside Higher Ed]
---
The Future of ScholComm
Are publishers thinking more deeply about the societal impact of research? How can that impact be measured? What's the outlook on scholarly communication in the next decade? Emerald Publishing CEO Tony Roche explores these questions in a recent interview, discussing the publisher's upcoming goals, mission-driven content, and focus on customer experience. Roche talks particularly about the conflation of the terms "research impact" and "impact factor," and new initiatives to better understand academic publishing's societal impact. [Research Information]
---
Related Posts