News: Academic Publishing Weekly
Open access updates, publisher diversity survey, and assessing research's real-world impact
Posted on April 14, 2023 in News
By Choice Staff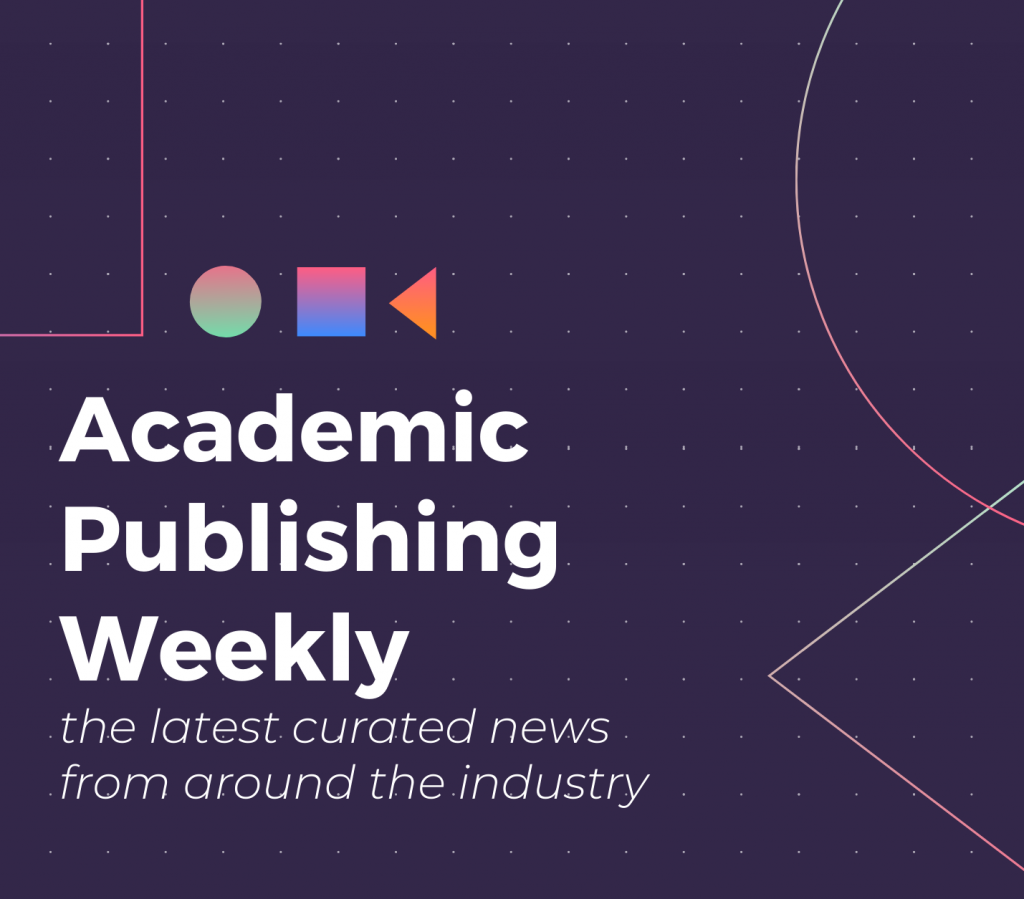 Update to COUNTER and Addressing the Cost of OA
As COUNTER prepares to launch an update to its Code of Practice this month, Research Information interviewed several of COUNTER's volunteers. In particular, the volunteers underscored the importance of standardization to ensure that usage data is reliable and streamlined across multiple platforms. They also mentioned that the Code of Practice will consider open access, offering publishers insights into how OA affects e-resource usage. Next up, authors from 5,000 institutions in lower income countries will be able to publish OA for free under the Cambridge Open Equity Initiative starting this July. Working with institutional and library partners, Cambridge University Press will "automatically recognise eligibility of corresponding authors when a paper is accepted. Cambridge will also remove fees for independent scholars from those low- and middle-income countries." Last, Library Journal's Periodicals Price Survey analyzed the OA landscape to determine if libraries can afford the move to gold open access. The survey found that a likely increase in spending this year, combined with the effects of the pandemic and inflation, will create additional constraints on academic library budgets. By contrast, large commercial publishers will have more leeway to publish openly in a sustainable manner.
---
Diversity in Publishing, New Freedom to Read Campaign, and Closing Libraries
Following last week's court decision to return Llano County books to library shelves, the Llano County Commissioners Court is contemplating shutting down the library entirely. In a meeting this week, the Commissioners Court considered the future of the library and library employees, with the American Library Association's Unite Against Book Bans Twitter account encouraging those in the area to attend the meeting in support of the library. Fortunately for the library and its supporters, Llano County Judge Ron Cunningham declared that, "The library will remain open while we try this in the courts, rather than through the news media." In another effort to counter book bans, nonprofit library organization EveryLibrary released Fight for the First, a platform to aid and empower local campaigners in preventing and ceasing threats to the freedom to read. Finally, Hachette released its latest annual report on diversity, equity, and inclusion (DEI), revealing an increase in the number of titles acquired from BIPOC authors, and that over half of new hires were people of color. However, despite a general increase in BIPOC diversity across roles, Hachette reported no increase in leadership positions of vice president or above, noting a plan to expand outreach and recruiting efforts.
We're teaching this generation of post-pandemic, traumatized students who don't have confidence in information. Our core foundational information literacy programs that we teach don't reach those students anymore.

Christina Trunnell, Montana State University
Library Challenges: Budgets and Demand
In other library news, Inside Higher Ed's Susan D'Agostino examined last week's Ithaka S+R survey on library administrators. In particular, D'Agostino highlighted concern over library budgets, with numerous respondents unsure of how they would respond to budget cuts. D'Agostino found that librarians tend to de-prioritize print and focus on staffing, likely in response to retention challenges across higher education. D'Agostino also noted low confidence in plans to combat misinformation and increased pressure put on librarians following the pandemic. As Christina Trunnell, assistant dean of the library at Montana State University, asked, "How do students look up information? How do they understand it? Until we have time to assess those needs and assess those patterns, we're behind the game." [Inside Higher Ed]
---
---
Academic vs. Real-World Impact
Charlie Rapple, co-founder of research platform Kudos, took an in-depth look at the correlation between academic, journal, and research impact. Although Rapple made distinctions between a paper's academic impact and real-world (research) impact, she highlighted how they can intersect based on a paper's "relevance, reach, and quality." As Rapple explained, publishing in a high impact journal can increase readership and academic impact, in turn bolstering the scope of a paper and its broader implications in the real world. [Scholarly Kitchen]
---
Thoughts on AI in the Scholarly Ecosystem and Scientific Research
In response to the growing impact of AI in academia, Saikiran Chandha, CEO and founder of research platform SciSpace, examined the benefits and risks of large language models like GPT-3. Specifically, Chandha addressed how GPT-3 can aid non-native English speakers, save time on research, and assist in formatting. By contrast, Chandha warned that AI bots can also incorporate bias and plagiarize, recommending that publishers create robust policies, monitor submissions, and raise awareness among their authors. Citing similar concerns over AI, Science covered a new letter from the nonprofit Future of Life Initiative that "advocates for a 6-month moratorium to give AI companies and regulators time to formulate safeguards to protect society from potential risks of the technology." The letter garnered both support and pushback, with supporters highlighting the need for better safety standards and privacy protections for users. Last, writing for scholarly communications blog Upstream, Adam Hyde, John Chodacki, and Paul Shannon provided a taxonomy of AI in publishing. In particular, they addressed how AI can aid in finding, translating, and analyzing content, while also emphasizing the importance of human oversight.
---
Related Posts