News: Academic Publishing Weekly
Supporting women in academia, pandemic relief to libraries, and UC spreads its OA wings
Posted on March 12, 2021 in News
By Sabrina Cofer, digital media assistant, Choice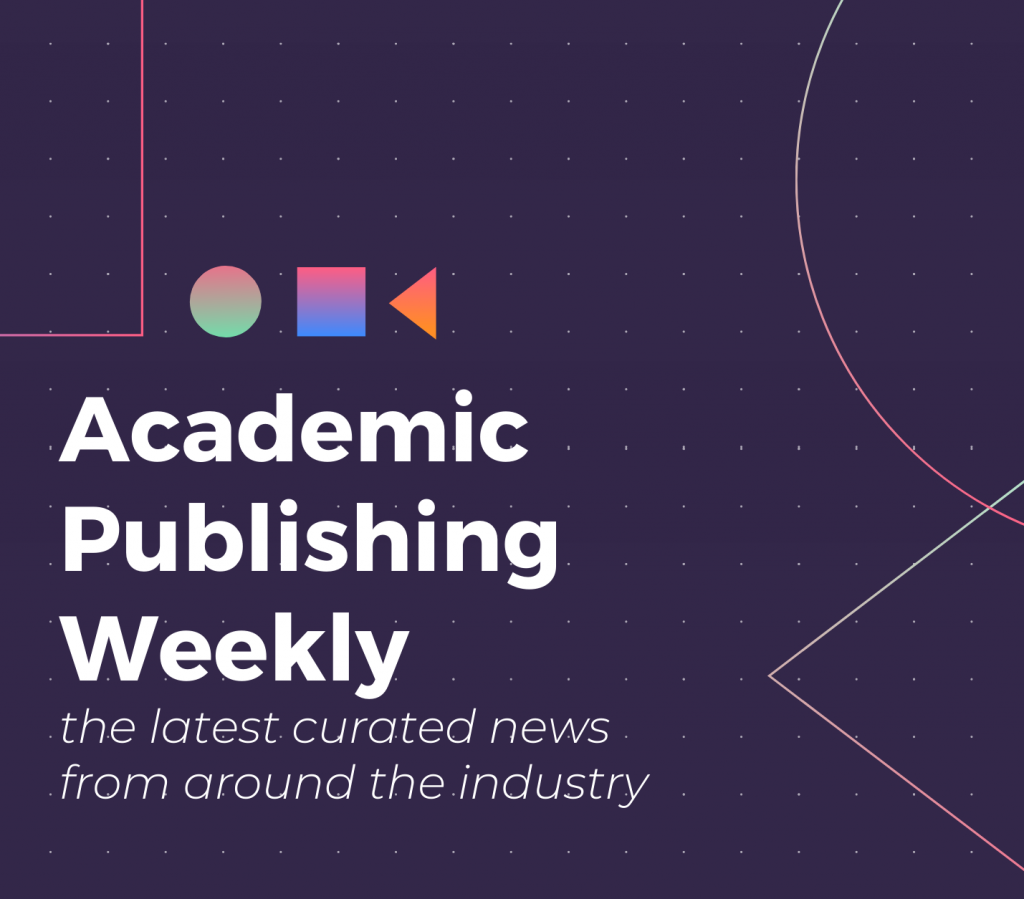 Last spring, publisher after publisher announced free resources, open research on COVID, or expanded licensing terms to support the move to digital learning. As these announcements rolled out, some wondered how long these deals would stick around—clearly, this pandemic has lasted longer than two weeks. As the policies were rescinded, ebook engagement only grew, leading librarians to raise the alarm on ebook price gouging and unfair licensing practices. Research Information recently spoke to librarians, aggregators, and representatives from Taylor & Francis, Springer Nature, and Cambridge University Press to unpack ebook pricing. While librarians cry foul play, publishers insist their terms are fair and reasonable—a story as old as time. Oren Beit-Arie, President of ProQuest Books and Chief Strategy Officer, notes that the demand for ebooks had been growing pre-pandemic; either publishers were aware of this and prepared flexible options or they failed to effectively pivot to patron needs. [Research Information]
---
UC Continues on its OA Path
The University of California unveiled some big OA news this week, entering transformative agreements with both the Royal Society and The Company of Biologists. The Royal Society, a fellowship of researchers in science, engineering, and medicine, will allow full access of their journals to all nine UC campuses. UC libraries will cover the first $1,000 of the article processing charge, then will request the author pay the rest. If a UC author can't cover it, they can ask for full funding from the libraries. The deal with The Company of Biologists follows the same structure, and will allow UC researchers to publish an uncapped number of articles open access in three of The Company's hybrid journals and two of its OA journals. This news follows UC libraries' break with Elsevier in 2019, though negotiations between UC and the publishing giant did resume in the fall of last year.
Every single library in every state will benefit. Plus—and this is huge—we have 7 billion–plus available for libraries and schools to purchase and distribute technology necessary for remote learning, working from home, virtual health care visits, and more.

Julian C. Jefferson Jr., President, American Library Association
How a Bill Becomes a Law (That Aids Libraries)
The American Rescue Plan Act passed this week, offering potential relief to millions of American families, businesses, and libraries affected by the pandemic. Out of the allocated $1.9 trillion, $200 million will go to the Institute of Museum and Library Services (IMLS), marking "the largest single boost in the agency's 25-year history." Funding allocation will be split between states, which then will be distributed based each state's priorities. A significant portion will go toward advancing access, as part of the funds will cover "greater access to technology, including through expanding digital networks and connectivity, purchasing hotspots, computers, and digital content." With many university, public, and K-12 libraries expecting budget cuts this year, they'll need all the help they can get. [Library Journal]
---
---
How Can We Support Women Researchers?
As pandemic life fell upon us, a swell of studies poured out, revealing the inequitable effects of COVID on the population. In academia, one particular was the declining output of research by women as they began to pick up household or caregiving duties while working from home. A year later, leaders are still trying to combat the issue. Emerald Publishing recently unveiled a support network, offering "a safe space to talk to others, make connections, share ideas, and buddy up with more established researchers who have stepped up to share their experiences, advice and provide practical tools." In addition, PLOS Biology released a paper offering a series of on- and off-campus solutions for academic mothers. Calling on mentors, administration, and societies, the study lists specific collective action items that they hope will go beyond the performative. Oh, and Happy Women's History Month! [Inside Higher Ed]
---
What Art Have You Turned to?
As we turn the corner on a year of COVID, it might be worthwhile to take a look back. How have we gotten through it? What art have we turned to? The New York Times asked 75 artists (musicians, actors, novelists, composers, playwrights, directors, and more) seven questions about this past year, including what inspired them, what they created, and what art they've relied on. Answers varied from Green Day to Gabriel García Márquez to The Sopranos, proving we all have our own forms of media or art that acted as an escape or guide in this past year. After looking backward, hopefully we can now turn to brighter, more art-filled days ahead. [New York Times]
---
---
Related Posts