News: Academic Publishing Weekly
Female representation in academic publishing, another ResearchGate lawsuit, and the question of academic sanctions in the wake of Russia's invasion
Posted on March 11, 2022 in News
By Choice Staff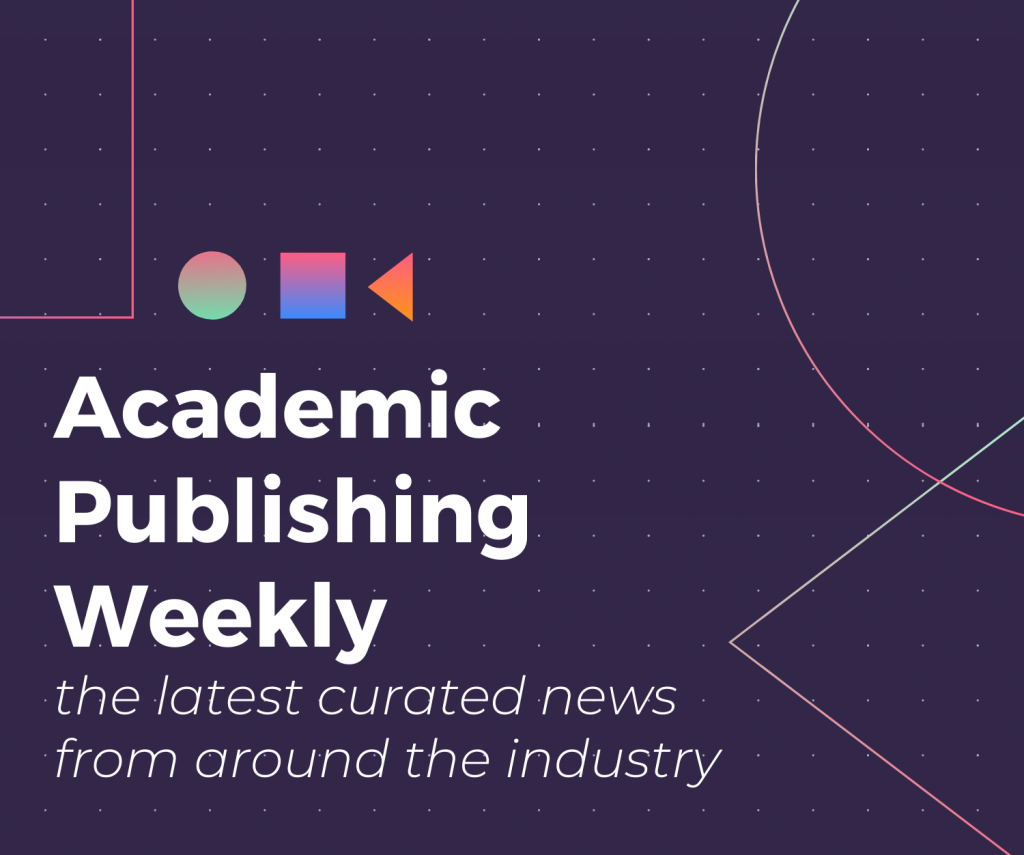 Publishers v. ResearchGate: Round ??
ResearchGate, the networking and article hosting site for academics, faced a tough break last week. Publishers Elsevier and the American Chemical Society had lodged a lawsuit against the site for hosting an alleged 50 copyrighted articles. The court has now ruled that ResearchGate must remove the papers in question, and "is responsible for copyright-infringing content uploaded on its platform." Nature notes that this is a win-loss for both parties; ResearchGate could be held liable for copyright infringement in the future, but the court denied the publishers' ask to be paid damages. Despite news of publishers teaming up with ResearchGate in the name of open access, the two parties announced plans to appeal, indicating no immediate resolution to this overall "complicated relationship." [Nature]
---
Should Academic Publishers Remain "Neutral"?
In the wake of Russia's ongoing war on Ukraine, publishers have begun to reconsider their proclivity for neutrality in times of crisis, Jeffrey Brainard reports. Brainard walks through the history of the "long-held principle in scientific publishing … to not discriminate against authors based on their nationality or political views." However, publishers are beginning to reconsider this stance by boycotting manuscripts from Russian researchers. Brainard digs into how effective these boycotts may be, and the complexity of targeting individuals for a country's or institution's actions. Furthermore, Simon Baker for Times Higher Education discusses the impact of academic sanctions on Russia. Baker walks through the support—and backlash—universities have received in response to cutting ties with Russian institutions, as well as the questions publishers, conference organizers, and individual academics may face as the war continues.
Although all these actions have broad support, they are also raising fundamental questions about international research collaboration, academic freedom and the flow of knowledge that always come alongside the prospect of scientific sanctions, although perhaps never against the backdrop of a war of this scale and type.

Simon Baker, Times Higher Education
Russia-Ukraine Part 2: Signatures and Resources
On the topic of boycotting, Nature shared an open letter from the scientific community of Ukraine "that calls for wide-ranging academic sanctions in response to Russia's shameful military attack." The letter outlines actions like "[cutting] off Russia's access to new technologies, scientific research and information support," and currently has over 7,000 signatures. In addition, the United Kingdom's Exact Editions, a digital platform for magazine and book publishers, announced a call for publishers to share free resources on Ukrainian history. The "Ukraine Digital Book Collection" has already received works from a variety of international publishers and university presses and will remain free to read until April 15th. Publishers are encouraged to submit materials.
---
---
Women in Scholarly Publishing
This week Alice Meadows revisited a 2013 Scholarly Kitchen article on female representation in academic publishing. Reflecting on what has and has not changed in the almost decade since the original post, Meadows highlighted interesting data points on gender representation; she notes that the lack of women holding executive positions in the industry still remains an issue. In addition, Anca Ciobanu presented the challenges in advancing female-driven scholarship in STEM fields. She also underscored the disparity between the publication output of men and women due to the pandemic, and its possible long-term effects. Finally, Alexia Hudson-Ward for Choice's Toward Inclusive Excellence blog dug into women's experiences in the academy during COVID, and positive initiatives to counter negative impacts.
---
What Happens When a Journal Disappears?
Beth Daley for The Conversation reports that Australia has lost over 100 journals in the last decade, and examines how this loss affects the researcher community. Daley first argues for the importance of domestic journals; she states that they can provide a better understanding of "local issues" than international publications, as well as directly influence universities and field practices. She also explains the current environment for journals and why they disappear in the first place, as well as possible actions to keep journal publishing alive and well. [The Conversation]
---
The Downfall of Amazon Books
Last week Amazon announced the closing of its physical Amazon Books stores. This week, several pundits reacted to the news with varying degrees of snark. Shelf Awareness gathered several of these articles together, highlighting thoughts from independent booksellers in particular. Besides general "hallelujahs," the reactions also discussed what made Amazon Books "America's worst bookstore chain," such as the confusing hybrid-physical store environment, lack of curated options, and inability to integrate with local communities. Altogether, it's an interesting look at when a corporation tries to mimic independent outlets. Now we just have to break up the dozens of subsidiaries Amazon owns (I'm side-eyeing you two, Audible and Goodreads). [Shelf Awareness]
---
Related Posts