News: Academic Publishing Weekly
Literary prize announcements, thoughts on AI, and publicity in academic publishing
Posted on March 10, 2023 in News
By Choice Staff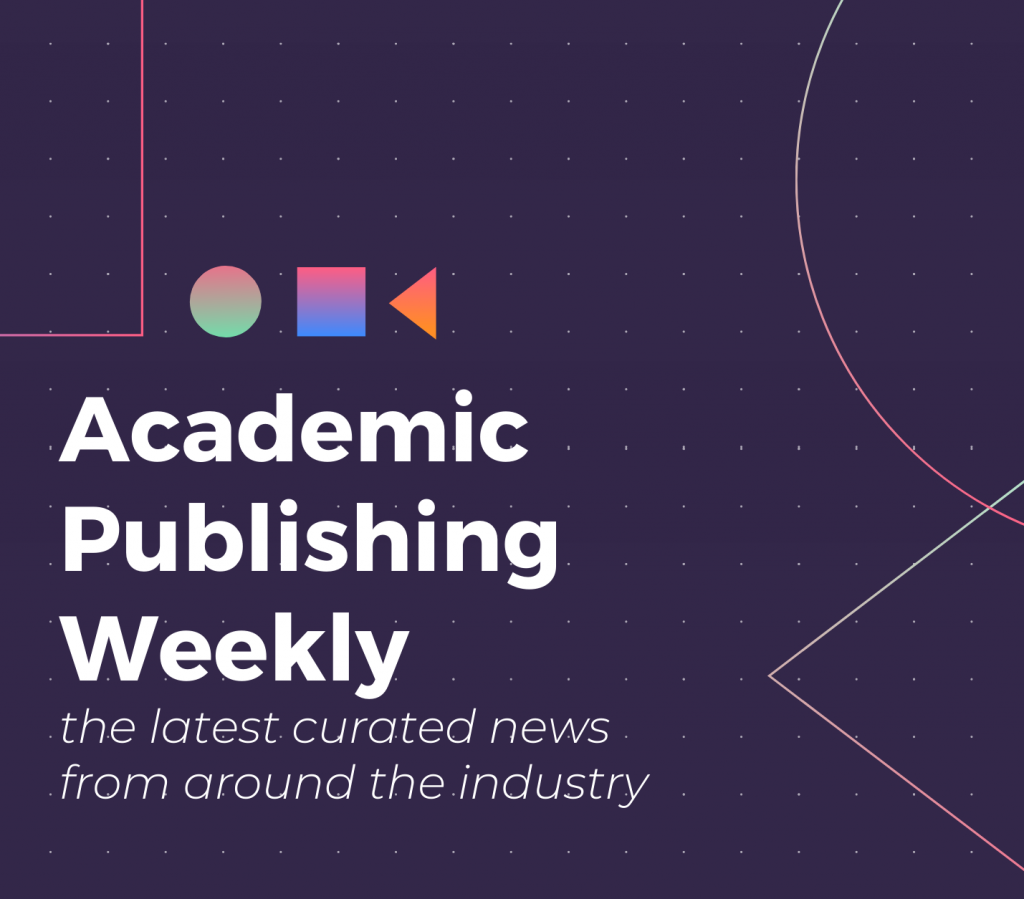 International Women's Day Round-Up
In celebration of International Women's Day, several organizations and scholars worked with WorldCat to create a list of resources on women's history. Comprised of books and videos, the list is "intended to provide educators, parents, students, and the general public with an understanding of the most important and meaningful resources for Women's History Month and for women's studies." Next, analyzing research from economist Joel Waldfogel, Quartz's Cassie Werber found that the number of titles published by women has increased dramatically in the last 70 years. Werber reported that women published more than men by 2020, contributing to a boost in overall industry revenues and increased bibliodiversity. Last, the Women's Prize for Fiction released its 2023 longlist, containing 16 works in English written by women published in the UK. The list features nine debut authors, with the shortlist being announced April 26 and the winner crowned on June 14.
---
Literary Prizes Galore
First up, PEN America announced the recipients of its 2023 Literary Awards, consisting of three career achievement awards and eleven book awards. Literary Hub also covered the PEN/Faulkner Award for Fiction, interviewing the five finalists on the inspiration behind their work and paths into writing. The authors provided advice for aspiring authors, including author of The Islands Dionne Irving's tip to "Write the stories that call to you." Next up, the Baillie Gifford Prize for Nonfiction released the shortlist for a new prize made up of previous award winners. The shortlist announcement marks the Prize's 25th anniversary, and the winner will be named on April 27. Rounding out this week's awards, the Aspen Words Literary Prize named its 2023 shortlist. The considered works delve into pressing social issues, with Penguin Random House's Viking imprint representing two titles on the list.
---
The Move to Open: Humanities Data Sharing and New Read-and-Publish Agreements
As organizations and publishers continue to make the move to open access, Dylan Ruediger and Ruby MacDougall of Ithaka S+R shared insights on a new brief regarding data sharing in the humanities. In particular, Ruediger and MacDougall emphasized that humanists can turn to other fields for reference, and the discipline has a "uniquely well-developed infrastructure for the public sharing of knowledge creation." In other OA news, several read-and-publish agreements were signed this week, including an agreement between the American Chemical Society (ACS) and the Tokyo Institute of Technology (Tokyo Tech). The partnership will enable researchers from Tokyo Tech to publish OA in ACS journals and allow the institution to "join the change in STM (scientific, technical and medical) publishing by finding an innovative way to meet both the research and publishing needs of its scientists." Medical journal and research provider BMJ also signed a read-and-publish agreement with Michigan State University (MSU) Libraries, its first in the US, permitting MSU authors to publish OA in BMJ journals for free.
---
---
An Inside Look at Scholarly Publishing
In a recent Scholarly Kitchen post, Alan Harvey, director of Stanford University Press (SUP) shared how the publisher approaches decreased spending and the move away from print. In particular, Harvey stressed the importance of innovation and collaboration, explaining that SUP's decision "to focus on quality, not just quantity," has led to editors "[spending] more time working with the author to strengthen their books." In an interview with Scholarly Kitchen, Charles Watkinson, director of the University of Michigan Press, detailed his path into publishing and the opportunities provided by the move to digital. In particular, Watkinson noted his excitement over increasing inclusivity and accessibility in publishing and his efforts to help smaller publishers in their transition to open access. Last, founder of Manuscript Works Laura Portword-Stacer interviewed Princeton University Press's (PUP) Assistant Promotions Director Maria Whelan on what authors should know about book promotion at a university press. Maria highlighted her role at PUP, the differences between publicity and marketing, and the importance of setting realistic expectations and knowing one's audience.
I think the biggest thing I want authors to know is that the press's publicist is your collaborator. We want what's best for the book as much as you do. You don't have to fight hard to get us excited about your book, because we already are enthusiastic.

Maria Whelan, Princeton University Press
Peer Review, Citations, and JIF
Amidst concerns over the state of peer review, the Association of University Presses revised its handbook, Best Practices for Peer Review of Scholarly Books. Covering the updated title, Inside Higher Ed's Andrew Berzanskis, Jane Bunker, and Rebecca Colesworthy underscored the importance of centering equity, justice, inclusion, and belonging in peer review and considering nontraditional forms of scholarship. They also mentioned that publishers need to expand their pool of reviewers, as "leading experts in a field may not occupy tenure-track faculty positions or be employed in academia at all." Next up, Fabricio Pamplona, founder of infographic maker Mind The Graph, examined the impact of publishing visual abstracts. Noting the positive correlation between visual elements and citations, Pamplona encouraged publishers to include visual abstracts when publishing research papers and posting on social media. Last, Clarivate shared updates from the recent changes to its Journal Impact Factor (JIF) and future plans for the Journal Citation Reports.
---
Opinions on Artificial Intelligence
Writing for The New York Times, linguist and academic Noam Chomsky, linguist Ian Roberts, and director of AI at Oceanit Jeffrey Watumull examined the limitations of ChatGPT and how AI chatbots have not yet surpassed human capabilities. In particular, they stressed that since chatbots are trained on a wide array of data, they can't distinguish between the logical and illogical. As they explain, "Correct explanations of language are complicated and cannot be learned just by marinating in big data." Beth McMurtrie of The Chronicle for Higher Education also analyzed AI, looking at the impact of ChatGPT on classroom instruction. McMurtrie found differing perspectives on the technology, with some instructors openly accepting AI, and others wary about how it will affect critical thinking. McMurtrie also noted responses from administrators and professors, such as creating committees, workshops, and informational videos on AI, concluding that educators can't avoid the technology and should be transparent about their own use of ChatGPT. Finally, Scholarly Kitchen's Roy Kaufman looked at recent AI lawsuits, providing insight into the issue of copyright in relation to AI training data.
---
Related Posts