News: Academic Publishing Weekly
The rise of read and publish deals, a potential university press union, and the long-term pandemic effects on women researchers
Posted on April 2, 2021 in News
By Sabrina Cofer, digital media assistant, Choice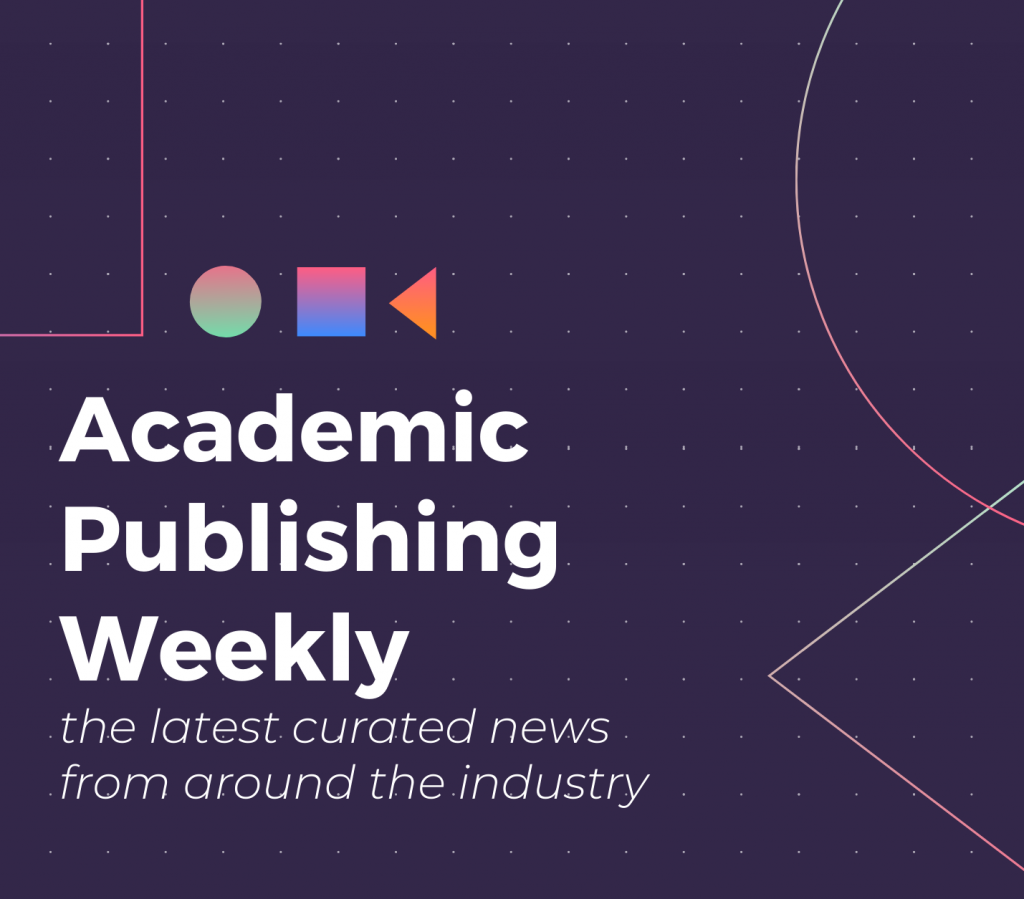 This week, Cambridge University Press announced read and publish deals with 129 institutions across the US, a significant increase over a humble 13 deals secured in 2020. The institutions that signed on include a variety of state universities, liberal arts colleges, and research institutions, signifying the growing prevalence of R&P deals. While many praise this push toward open access—CUP hopes to make all research in its catalog fully OA by 2025—others fear that read and publish deals will eventually swap the monetary onus from the reader onto the author, therefore creating an "authorial underclass." Are resources becoming more accessible, or is the industry simply playing a game of inequitable resource-sharing hot potato? [Inside Higher Ed]
---
What Can Our Coworkers Teach Us?
Gabriel Harp of MIT Press believes our colleagues have a whole lot to offer us (besides an office microwave that smells like heated-up fish for two weeks). Previously at Cell Press, Harp developed a series of skillshare learning opportunities between coworkers, because "everybody at the company had a skill that they could share with others." Now at MIT, Harp explains a variant of the program, Skill Exchange. The sessions focus mainly on the practical (Excel, Airtable, search engine optimization), with an emphasis on local knowledge. Recorded, voluntary, and informal, the classes function as an internal dialogue, allowing coworkers to learn from each other and ask questions. As Harp points out, how many times have you "[looked] over somebody's shoulder – physically or virtually – and [said], 'Hey, how did you do that?!'" [Scholarly Kitchen]
My theory is that there is an element of local knowledge at work here. Despite the abundance of other resources, people enjoy learning about skills and tools in the context of their own working environments … I encourage all of us to think about the many different ways in which we can foster learning and professional development within and across our organizations.

Gabriel Harp, MIT Press
Unionization Effort at Duke Press
Duke University Press employees have formed Duke University Press Workers Union, a unit of The NewsGuild, "in hopes of forming a union to negotiate with Duke University Press." Organizers spoke of "constant turnover, extended vacancies, low compensation, inconsistent policy enforcement, and patterns of discrimination" at the press. Their requests include "better compensation, longer family leave, better retirement options, as well as a stronger influence on hiring decisions." The unionization effort has received support from DUP authors and journal editors, as well as the union representing Duke faculty. In a press release, the organizers called for an "equitable working environment that mirrors the themes of equity, justice, and inclusion that are central to the books and journals the press publishes." [Publishers Weekly]
---
---
This week, HarperCollins announced its planned purchase of the trade division of Houghton Mifflin Harcourt, gaining 7,000 titles and a Houghton Mifflin warehouse facility; the deal comes with a price tag of $349 million. After a difficult few months in K-12 publishing, HMH put its trade division up for sale last fall in order to zero in on its main output, educational publishing and technology. While some applaud the business-savvy of HMH narrowing its focus and HC growing its backlist empire, others hold their trepidations. If the Big Five (soon the Big Four) shrinks to the Big Two, what are the "unforeseen cultural ripple effect[s]" of not only business, but thought consolidation? [New York Times]
---
How Will We Curb Long-term Pandemic Effects on Women Researchers?
As more of the general public becomes vaccinated, many hope that the adverse effects of pandemic work life on female faculty and scientists will end; research suggests otherwise. A new report from the National Academies of Sciences, Engineering, and Medicine reveals that women lost significant time during the pandemic that would have been spent on grant-writing, lab work, and research—all essential to upward mobility in their careers. In addition, an Ithaka S+R study dives into the intersection of gender and caregiving, breaking it down by research activity and field. The results show that female caregivers have experienced more strain in time management, publication output, and work-life balance during the pandemic than male caregivers. Though there have been proposed solutions, like extended time to earn tenure, most emphasize the need to recognize that these gendered effects will last long after the return to the classroom. [Inside Higher Ed]
---
Is That Journal Subscription Worth It?
Jisc, the UK research and education not-for-profit, announced it will be using Unsub, an analytics dashboard, to assess journal agreements between libraries and publishers. Used by more than 400 libraries around the world, the tool can "produce forecasts of different journal subscription scenarios, giving Jisc insight into the costs and benefits of subscription packages for each university and across the consortium." Jisc hopes to help libraries transition to open access during this period of "financial uncertainty" as budgets shrink and digital resource demand continues. Unsub even has the ability to predict how much open access content could replace what's currently under a subscription. The power of technology! [Research Information]
---
---
Related Posts