News: Academic Publishing Weekly
University presses lack diversity, Amazon faces its (bookselling) demons, and UC and Elsevier patch up the past
Posted on March 26, 2021 in News
By Sabrina Cofer, digital media assistant, Choice
Have I Used a Transformers Pun Yet?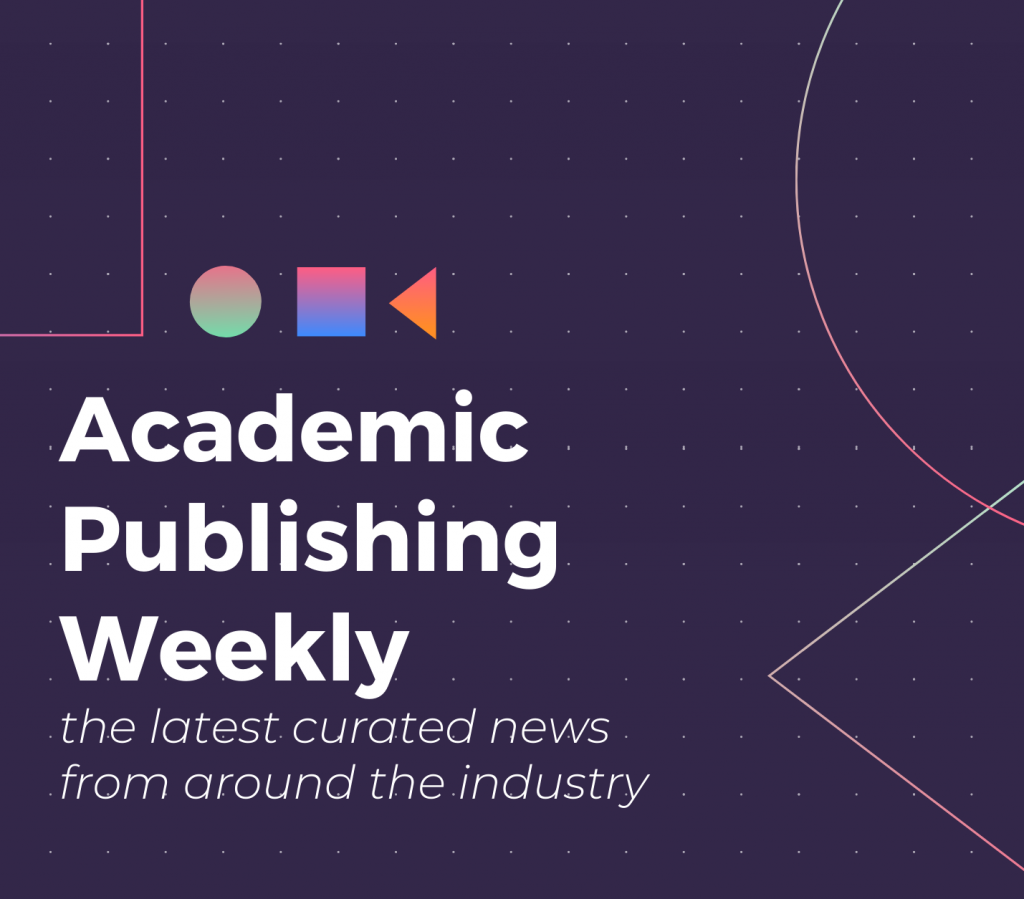 Last week, Elsevier and the University of California announced a four-year transformative agreement, which "includes discounted open access (OA) publishing for UC authors and full online access to virtually all Elsevier journals for the UC community." After the drama surrounding UC and Elsevier's split in 2019, this accord between the major publisher and university system already has industry folks sharpening their pencils for OA think-pieces—it's called transformative for a reason, right? But, before the multifaceted scholarly ecosystem predictions descend upon us, Rick Anderson, University Librarian at Brigham Young University, breaks down essential parts of this Big Deal: article processing charges, annual price increases, author choice, licenses, rights, and more. Ivy Anderson, one of the lead negotiators, even offers some clarification in the comment section for the (many) questions posed. [Scholarly Kitchen]
---
Open Access: It's Not Just for Journals!
California's on a roll, and not the imitation crab kind. University of California's Berkeley Library and Springer Nature have entered an open access book agreement, which will "cover a broad range of book titles across all disciplines—from humanities and social sciences to sciences, technology and mathematics." Last year, Springer Nature and UC entered a big-time transformative deal (following UC's split from Elsevier), which allowed UC authors to publish open access articles in almost 3,000 of Springer's journals. Now, Berkeley's throwing books into the mix, providing OA funding to UC Berkeley book-publishing authors. Niels Peter Thomas, managing director for books at Springer Nature, noted that this is the "first ever institutional partnership for open access books" and believes "this represents a big step towards ensuring access to funding for book authors." [Research Information]
But even if I weren't a competitor, I do have a nagging concern about the relationships between university presses and commercial publishers. I think there is a danger that as university presses we lose control over our primary format, and I think libraries also need to be concerned about who's controlling the core infrastructure.

Charles Watkinson, director of the University of Michigan Press
An Unlikely Alliance in the Name of Ebooks
The University Press Library initiative from scholarly publisher De Gruyter has some fresh meat (ebooks) for libraries. Sixteen major presses—including Cornell, Harvard, Stanford, and Rutgers—have signed onto De Gruyter's program, which allows "institutions to sell digital collections of their entire front lists of new titles to university libraries." The program, originating as a pilot in 2014, is intended to "generate a sustainable revenue stream for presses that can count on a library buying an electronic version of every single new title"; so basically, more expansive digital options for libraries and more reliable sales for presses. While most have largely welcomed UPL, others remain skeptical of a union between a publisher and university presses—will capital ultimately get in the way of pure scholarly dissemination? [Inside Higher Ed]
---
---
University Presses and Whiteness
In 2019, publisher Lee & Low Books collaborated with the Association of University Presses on Diversity Baseline Survey 2.0, which looked at demographics in the publishing industry. Recently, AUPresses asked researchers to isolate the university press data—the results are…disappointing, to say the least. The survey found that university press demographics were even whiter than the larger pool of publishers surveyed, along with other hegemonic conclusions. Of the university presses included, 81 percent of the workforce were white, 64 percent were cis woman, 79 percent were straight-identifying, and 88 percent were non-disabled. Brenna McLaughlin, Research & Communications Director for AUPresses, unpacks the survey and industry at large, digging into the "'normative status quo' of whiteness," why past diversity programs have failed, and what emerging initiatives might actually "[change] the toxicity of the water." [Scholarly Kitchen]
---
Wanna Start a Band (University Press)?
Jisc, the education and research not-for-profit, unrolled a new toolkit "that will help new university presses to find sustainable ways to publish open access." Hoping to support existing New University Presses (NUPs) or those preparing to launch, the toolkit will elucidate central components of the trade: institutional buy-in, budget requirements, achieving sustainability, growing prestige, and attracting/supporting authors. The kit comes after a surprising rise of university presses in the past decade, which Graham Stone, co-developer of the toolkit, attributes to "an attempt to take back control and autonomy away from the large commercial publishing houses." Love the punk rock vibe! [Research Information]
---
Amazon Takes Some Hits
Last week, the American Booksellers Association released American Monopoly: Amazon's Anti-Competitive Behavior Is in Violation of Antitrust Laws, a white paper on, well, the title is pretty self-explanatory. The paper argues that the e-commerce monolith is "unlawfully restraining trade, engaging in exclusionary, anti-competitive pricing schemes, and is using both its horizontal and vertical integration to create barriers to entry, increase Amazon's market power, and unfairly manipulate marketplaces." Sent to attorneys general across the US, the white paper comes during a possible resurgence of anti-trust laws, especially surrounding Big Tech. Today, booksellers and publishers have united for a Book Workers Day of Solidarity to support Amazon workers in Alabama trying to form a union. As participants noted, "Taking a stand against Jeff Bezos and Amazon's exploitative labor practices is about more than winning back book sales—it's about collective liberation." [American Booksellers Association]
---
---
Related Posts