News: Academic Publishing Weekly
Awards for university presses, the impact of online learning on STEM students, and the latest open access deals
Posted on March 18, 2022 in News
By Choice Staff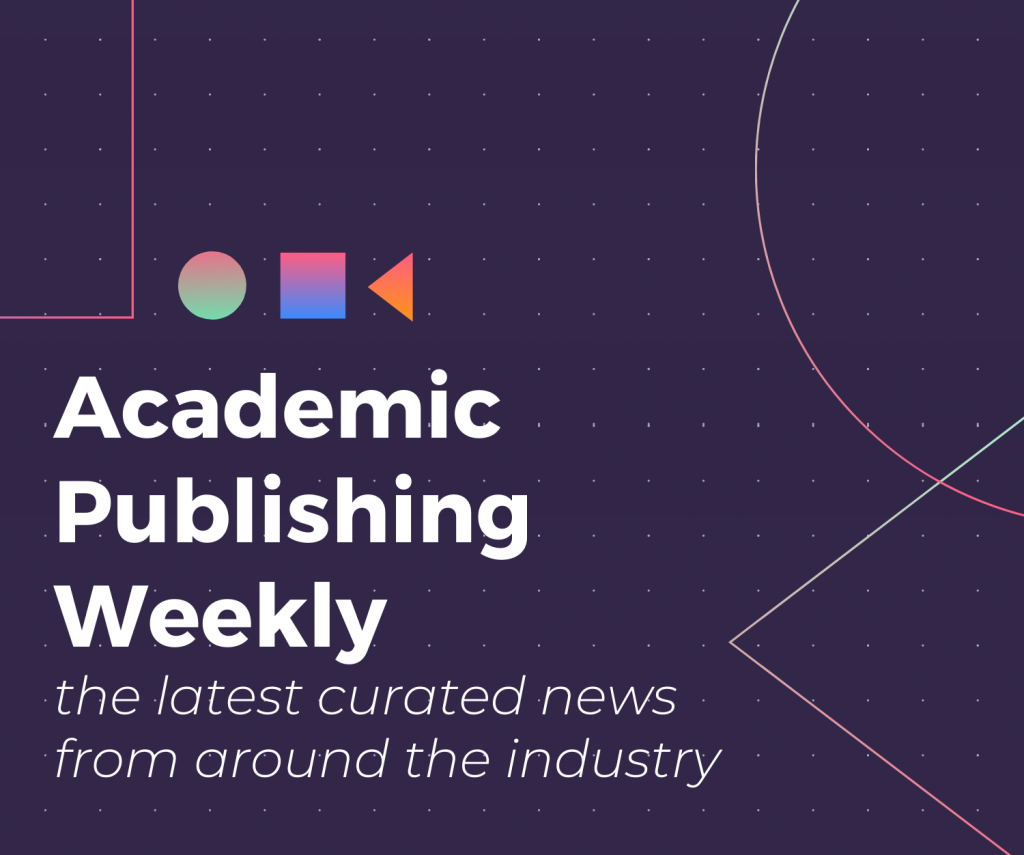 Big Week for Awards
Several book awards released their finalists or winners this week, spotlighting select university press titles. First up are the finalists for the 2022 Lambda Literary Awards, which recognize LGBTQ literary works. Among other subjects, the "Lammys" include nonfiction, memoir/biography, and LGBTQ studies; Chicago, Washington, Fordham, and more university presses received recognition. Next, we have the winner of the Bancroft Prize, which celebrates the field of American history. Mia Bay took home the gold for Traveling Black: A Story of Race and Resistance from Belknap Press of Harvard University Press. Last, the National Book Critics Circle Awards announced its winners in nonfiction, biography, criticism, and more.
---
How Has Online Learning Impacted STEM Students?
While many have touted the benefits of remote learning, a group of researchers suggest rethinking a complete shift to fully remote or hybrid teaching. The researchers surveyed a group of STEM students, many of whom were students of color, in addition to being first generation students or multilingual. They reported a lack of hands-on experiences critical to science and technology subjects, and an overall reduction of foundational knowledge of key concepts. The report also examined relationship-building with peers and professors and the reasons behind students leaving STEM majors. While some students did express positive online learning experiences, the authors of the study encourage institutions to practice caution if choosing to expand remote learning options. [Inside Higher Ed]
They believed that the online learning experience had made it harder for them to develop a solid understanding of foundational ideas in their classes—and felt that their grades might mask the fragility of their understanding.

Inside Higher Ed
Let's Check in on Book Sales
The Association of American Publishers released its January Statshot report, revealing positive trends for trade, but less so for higher education. When comparing January 2022 to January 2021, university press hardcovers fell almost 17 percent to $1.5 million, while paperbacks suffered a more conservative 11 percent tumble. University press ebook sales also fell, dropping almost 18 percent to $400,000. However, higher education overall saw a modest 0.8 percent increase to $445 million, which, I assume, reflects purchases for the spring semester. If you're feeling down, we'll end on this note: total net book sales did increase almost 4 percent in January 2022 to $1.3 billion. [Shelf Awareness]
---
---
Russia and Ukraine, Continued
Should Russian researchers be allowed to publish in international journals? Discussion of boycotting Russian scholarship has swirled since Russia's invasion of Ukraine, leading to debate on how effective such restrictions would be. Seemingly in response to such talks, Russian authorities "[say] that it plans to drop a requirement that government-funded scientists publish in recognized foreign journals." Nature dives into this latest news, also highlighting which journals have chosen to restrict Russian submissions. In addition, Clarivate, owner of Ex Libris and ProQuest, announced plans "to close its office in Russia effective immediately and will work to cease commercial activity in Russia in the coming weeks." In the statement, Clarivate notes that "This development follows our action to suspend all evaluation of new journal submissions from Russia and Belarus in the Web of Science a week ago." Will more organizations follow suit? Finally, SAGE Publishing released a free collection of social and behavioral research related to the Russia-Ukraine War, available here.
---
Some Open Access News for Your Friday
We all know the University of California's history with Elsevier—severing ties in 2019, then reuniting in 2021—but this time, UC is teaming up with Wiley. The University of California and publisher Wiley will enter a one-year OA pilot "to advance a sustainable transition to open access." The details are…detailed, but the gist is that Wiley will open up articles for authors at five UC campuses, and authors from those campuses will have $1,000 of the article publication charge covered by UC libraries. Speaking of Elsevier, Lisa Janicke Hinchliffe, a self-described "chronicler of transformative agreements," walks through the retroactive OA deal between Elsevier and NERL, a library consortium of research-focused institutions. Hinchliffe explains what a retroactive OA agreement entails, this particular one's positives and negatives, and potential areas for expansion. Last, Harvard Library endorsed the recently published Action Plan for Diamond Open Access, arguing that article processing charges act "as barriers to authors who cannot find funding." Diamond OA doesn't include APCs, which makes them, Harvard argues, "an essential part of a more inclusive and equitable system of scholarly communication."
---
Related Posts