News: Academic Publishing Weekly
New update to ChatGPT, Nelson OSTP Memo response, and book awards announcements
Posted on March 17, 2023 in News
By Choice Staff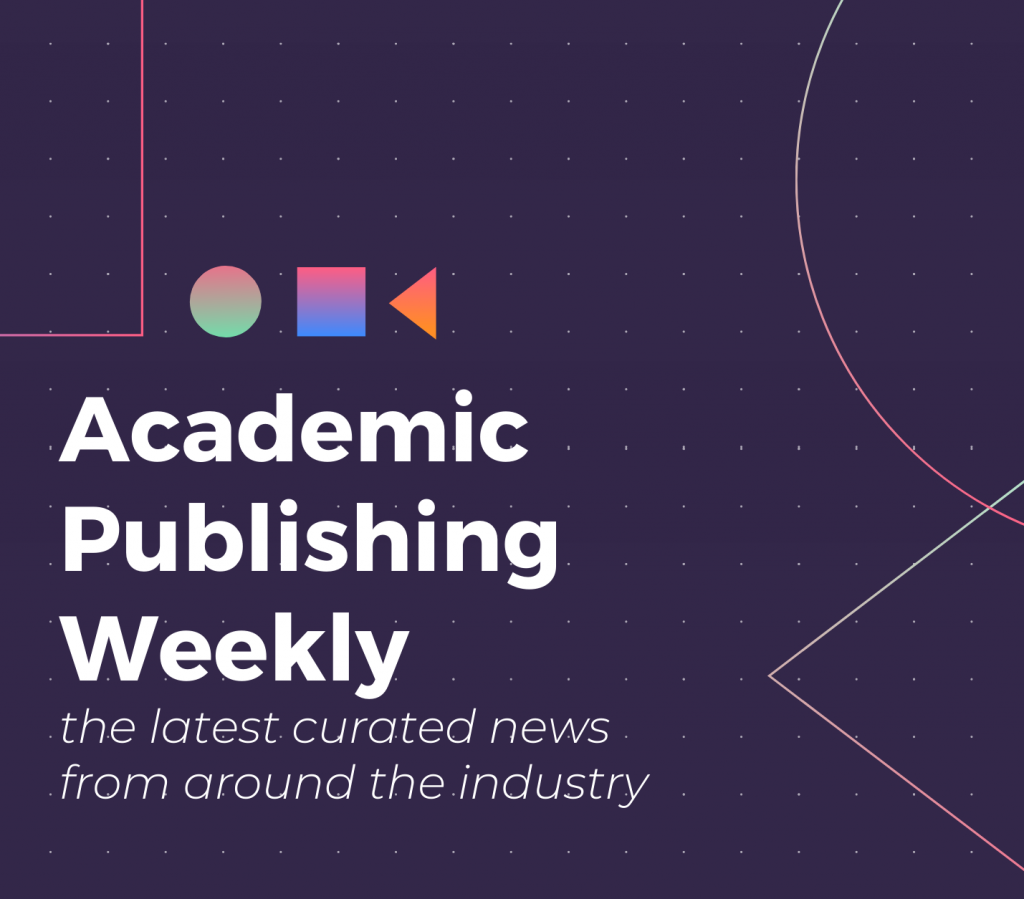 AI Developments and Approaches in Publishing
This week, OpenAI released ChatGPT-4, the latest version of the chatbot that has made waves across higher education and publishing. Quartz's Michelle Cheng noted that the new model accepts images and, similar to other versions, is largely trained on data from before late 2021. Cheng also mentioned that although ChatGPT-4 has improved accuracy, it still makes errors and shares false information. Next, Craig Griffin, Vice President of Solutions Engineering at Silverchair, looked at ChatGPT in publishing, remarking on the benefits and drawbacks of the technology. Specifically, Griffin addressed the advantage of AI-generated summaries and wondered if submission fees will increase due to the threat of language models in paper mills. Finally, Cambridge University Press issued its first AI research ethics policy, including guidelines on plagiarism, human-author accountability, and listing AI as an author. Commenting on the policy, Mandy Hill, Managing Director for Academic at Cambridge University Press & Assessment, stated, "In prioritising transparency, accountability, accuracy and originality, we see as much continuity as change in the use of generative AI for research."
---
AI in the Workforce and Education
In a recent piece for Inside Higher Ed, Paul LeBlanc, president of Southern New Hampshire University, considered how large language model AI systems like ChatGPT will influence the knowledge workforce. Examining the impact of ChatGPT on classroom instruction and job preparation, LeBlanc called for the prioritization of "systems of care" in response to the increase presence of AI. In particular, LeBlanc underscored the value of human-centered professions like social work and teaching. Also looking at AI, Helper Systems, an information software developer, published a new survey on academic librarians' perceptions of AI in education. The survey found that half of the respondents did not view students' use of AI as cheating, and just over 10 percent believed it was unethical for professors to use AI in their research. Participants also raised concerns over plagiarism and how AI affects students' critical thinking skills.
It seems odd that we keep having to say it, but apparently we do: there is no free lunch in scholarly communication. If the work is going to be done, someone is going to pay – and whoever pays will, almost inevitably, be someone whom we could argue should not have to pay. Objecting to that fact, and publicly pointing out its implications, won't change it.

Rick Anderson, Scholarly Kitchen
Open Access: Thoughts on Journals and OSTP Memo
Writing for Scholarly Kitchen, Thilo Koerkel, publisher of the journal New Ground, examined the impact of open access articles that aim to bridge the gap between complex research and overly-simplistic summaries. Noting the value of reading work from other specialties, Koerkel highlighted New Ground, a new OA multidisciplinary journal that publishes articles based on existing research by PhD-qualified authors from peer-reviewed journals. However, despite researchers' support for the publication, Koerkel questioned if funders and societies will share the same enthusiasm. Next, the Ivy Plus Libraries Confederation also commented on open access this week, authoring a letter to the OSTP on the Nelson Memo. Covering the letter, Scholarly Kitchen's Rick Anderson explained that the confederation expressed "concern with what it sees as the OSTP 'allowing the interests of commercial publishers to dictate the paths available.'" Anderson pondered the confederation's expected course of action given that funding models aren't addressed in the memo, and who will bear the costs of the move to OA. Come for the article, stay for the lengthy comment section.
---
---
Open Access: Partnerships and Acquisitions
First up, IOP Publishing (IOPP) announced several transformative agreements in Asia. The agreements with the University of Hong Kong, the Chinese University of Hong Kong, and the Hong Kong Polytechnic University will enable authors to publish OA in IOPP journals, retain copyright, and read IOPP research published within the last decade. Up next, Manchester University Press (MUP) and academic publisher De Gruyter formed a strategic partnership, in which De Gruyter will host MUP's frontlist and backlist collections. MUP will follow De Gruyter's University Press Library eBook distribution model that provides libraries with multi-user and DRM-free access to ebook titles. Lastly, Epigeum, a provider of peer-reviewed online courses, has switched hands from Oxford University Press to SAGE Publishing. Remarking on the acquisition, Katie Metzler, VP of Books and Social Science Innovation at SAGE Publishing, stated, "As leaders in the field of research integrity, research skills, and research supervision, the acquisition of Epigeum will help us to deliver on our commitment of supercharging research by expanding our portfolio of online courses."
---
The Special Issues Loophole and Addressing Library E-Book Bills
In the past five years Swiss publisher MDPI has grown its publication schedule thanks in large part to an increase in special issues, with plans to host over 3,000 special issues this year. Reporting on MDPI's expansion, Times Higher Education's Jack Grove highlighted concerns over demand, quality, and relevancy and considered how MDPI's high output and fast turnaround rates affect peer review. Further, Grove reflected on how "the special-issue model has allowed many journals to massively expand publication" writ large. In other news, several publishers, authors, and copyright professionals formed a coalition in response to library e-book bills. Speaking on the Protect the Creative Economy Coalition, CEO of the Authors Guild Mary Rasenberger underscored the effect of pricing limits on authors and publishers, stating, "It is unfair to put the cost of libraries' needs on authors."
---
Book Thief and Book Awards
Last year, Filippo Bernardini was accused of manuscript theft in a case that riveted the publishing industry. A new letter addressed to a federal judge gleans insight into Bernardini's motivations, with The New York Times reporting that Bernardini was incentivized by a "love of reading" and never aimed to leak the manuscripts. Several additional letters from Bernardini's loved ones emphasized that the crime didn't adversely affect authors, with Jesse Ball, an author targeted by Bernardini, even claiming that, "Sending a man to prison over this would be a way to take a victimless crime and create a victim in the person of the accused." On another note, the Booker Prize Foundation released the International Booker Prize longlist, featuring the oldest writer ever considered and first-time titles translated from Bulgarian, Catalan, and Tamil. The Booker Prize Foundation also shared positive sales figures for last year's winner. Next up, board members from the National Book Critics Circle Awards reviewed the 30 titles in competition for the prize. Princeton University Press, Columbia University Press, and the University of Pittsburgh Press dot the criticism, biography, and poetry categories. Finally, the US National Book Awards announced its jurors for its 74th awards, with submissions open until May 17th.
---
Related Posts