News: Academic Publishing Weekly
Staff retention in higher ed, expanding assessment beyond monographs, and the staying power of Barnes & Noble
Posted on February 10, 2023 in News
By Choice Staff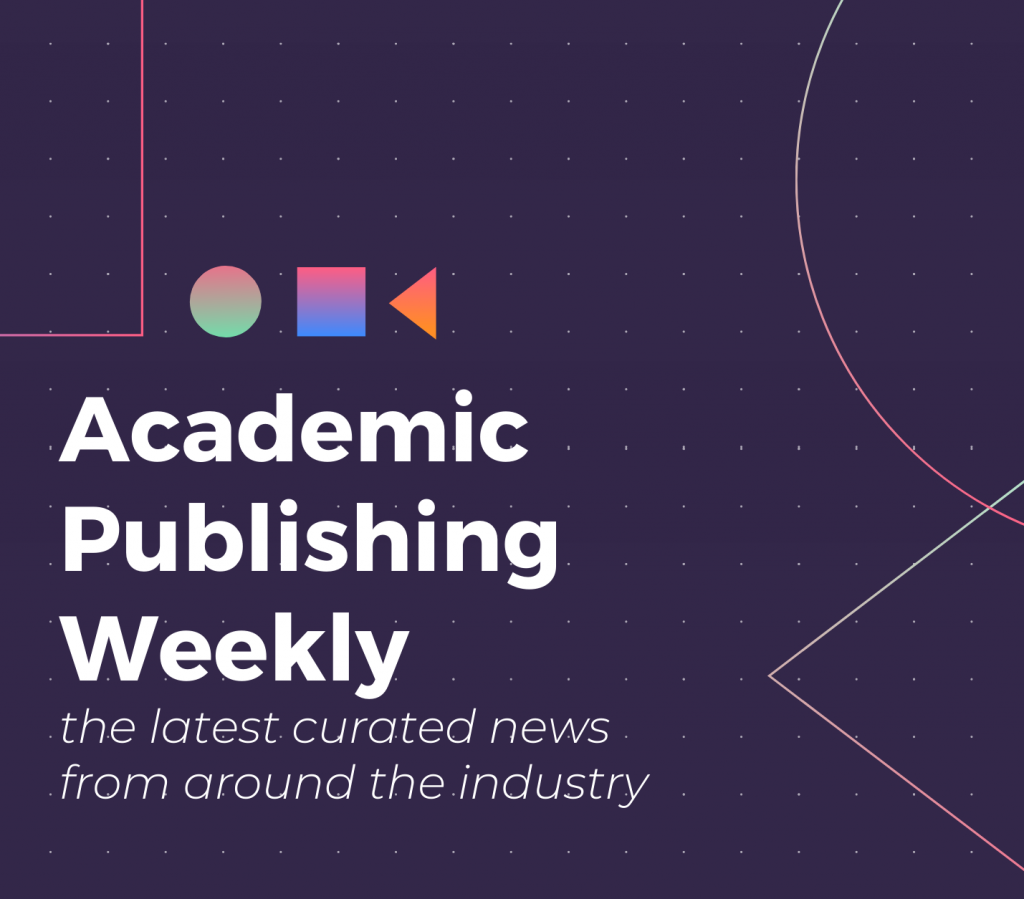 Book Awards Round-Up
First up, the Association of American Publishers (AAP) revealed the finalists and category winners for the 2023 PROSE Awards, highlighting academic publications from the past year. The category winners will be entered into the Awards of Excellence in Biological and Life Sciences, Humanities, Physical Sciences and Mathematics, and Social Sciences. One Excellence winner will then be awarded the R.R. Hawkins Award. Next, the English PEN's flagship program PEN Translates announced the winners for its translation awards, including short stories, poetry, memoir, and more. Speaking of translation, the Society of Authors announced the winners for its Translation Prize, comprised of eight honors for translations in various languages. Last, England's Women's Prize is adding a nonfiction award to its lineup. The new prize will be open to women writers from across the globe who published in the UK and aims to address gender inequity by "galvanizing consumer interest and increasing book sales and rights deals worldwide."
---
Publishing Partnerships and ChatGPT
Last week, academic publishing company De Gruyter acquired Mercury Learning and Information, a STEM publishing house. Publishing partnerships continued into this week, with Elsevier signing a transformative agreement with Tulane University. The agreement will provide Tulane students and faculty with access to Elsevier's ScienceDirect journals and support researchers with open access publishing. Next, Digital Science named Dr. Leslie McIntosh as VP of Research Integrity, a new position centered on bolstering trust in science and furthering ethical research. Looking at ChatGPT, Jeremy Weissman, assistant professor of philosophy at Nova Southeastern University, provided insights on AI, warning academics to prepare for the spread of ChatGPT. Weissman offered several suggestions including increasing oral assignments, appointing AI task forces, and crafting courses that help students understand ChatGPT and its capabilities. Eva Surovell of The Chronicle of Higher Education also weighed in on ChatGPT, recalling similar grievances among faculty over students' overreliance on calculators. Stressing that professors' worries over student technology use aren't anything new, Surovell noted that higher education will continue to adapt and find new methods of assessment.
---
Thoughts on Monographs, Peer Review, and OA
The American Historical Association (AHA) is calling for departments to move beyond the monograph in an effort to broaden the means of assessment for promotion and tenure. Ryan Quinn of Inside Higher Ed explained that the AHA wants to expand the parameters of scholarship—podcast episodes, blog posts, media appearances, magazine articles, and more—as historians' work gains more recognition in the public sphere. As Jim Grossman, the AHA's executive director, stated, "To support such publicly engaged and/or policy-oriented work, history departments should give it appropriate scholarly credit in personnel decisions." Next up, Elliott Lumb, founder of PeerRef, looked at journal-independent open peer review and how platforms like PeerRef can benefit researchers and save time by reviewing preprints. Lumb further explained that journal-independent open peer review enables journals to make publication decisions based on the open reviews and eliminates journal gatekeeping. Finally, Jay Flynn, Executive VP and General Manager of Research at Wiley, discussed his path into publishing, vision for the future, and opinion on open access in a Scholarly Kitchen interview. In particular, Flynn noted how the move to OA allows publishers to focus on aiding authors during submission and how Wiley Partner Solutions aims to help other associations and publishers in their transition to OA.
---
---
Staff Retention and DEI
In response to the Great Resignation, Ithaka S+R's Michael Fried examined the impact of high turnover rates on universities. Fried unpacked effects on campus like increased expenses, a lack of student support, and roadblocks for long-term goals. In addition to prioritizing staff well-being, Fried recommended that universities treat faculty turnover similarly to student retention by examining competing industries and evaluating goals periodically. Inside Higher Ed's Liam Knox also looked at staff retention, considering turnover among DEI specialists. In particular, Knox addressed the lack of institutional support and the emotional toll of DEI work, noting that "managing the expectations and attitudes of leaders and colleagues can be a significant part of the job." Last, in an effort to increase inclusion in scholarly publishing, the Coalition for Diversity and Inclusion in Scholarly Communications (C4DISC) put together new resource lists for industry professionals. In part one of two Scholarly Kitchen posts highlighting the lists, Sabrina Ashwell and Jenny Peng, contributors to "Guidelines on Inclusive Language and Images in Scholarly Communication," noted the importance of using gender-neutral language, inclusive images, and how to give compassionate feedback when correcting coworkers' language use.
---
The Conservative Playbook and Censorship in Higher Ed
Following last week's news on College Board's AP African American Studies pilot course, Josh Moody of Inside Higher Ed investigated how Florida governor Ron DeSantis's plans mirror model legislation from the Manhattan Institute. Quoting conservative activist Chris Rufo, Moody explained that the Manhattan Institute's legislation aims to "abolish DEI bureaucracies and restore colorblind equality in public universities" by eliminating funding for DEI initiatives. The legislation further calls for an end to diversity training and "identity-based preferences," causing many to worry that if DeSantis's plans succeed, other red states will follow suit. Nell Gluckman of The Chronicle of Higher Education also covered recent censorship efforts, underscoring that vague policies and legislation lead some universities to impose strict guidelines and may cause staff to self-censor to avoid their words being misconstrued. As Jeremy Young, senior manager of free expression and education at PEN America, stressed, unclear laws enable legislators to impose on free speech "not through direct censorship, but through prudent managing of risk."
The core freedom that is a vital prerequisite of academic research and teaching is the ability of scholars and students to pursue lines of inquiry, and this in turn depends on a university remaining free from political interference.

Jeremy C. Young, PEN America
Publishing Industry Updates
Despite predictions of the end of physical bookstores, Barnes & Noble continues to survive. Michael Hiltzik of the LA Times explored how the company managed to turn its demise around, stressing the impact of pandemic industry trends and drawing on indie tactics like community building and catering to local interests. Hiltzik also noted B&N CEO James Daunt's refocus on serendipitous browsing through reorganization, and on books (imagine that!) after noticing the prominence of non-book related products being sold in stores. Next, Publishers Weekly's Jim Milliot questioned the future of Penguin Random House, following the resignation of global CEO Markus Dohle and US CEO Madeline McIntosh. Milliot emphasized that PRH plans to bolster internal competition, noting that a revised leadership structure, potentially without a US CEO, could be implemented by the end of the month. Also looking at trade publishing, Mike Shatzkin of The Idea Logical Company considered how publishing has changed in the past two decades. Noting the impact of online sales venues and backlists, Shatzkin addressed how it's become difficult for large publishing houses to grow organically. Due to competition, self-publishing, and pushback against Big 5 mergers, Shatzkin warns that publishing is destined to decline, leaving less opportunities for growth among younger staff at a time when publishers are finally addressing diversity in the workforce.
---
Related Posts