News: Academic Publishing Weekly
Russian invasion response, remote learning with special collections, and another bookstore chain sold
Posted on March 4, 2022 in News
By Choice Staff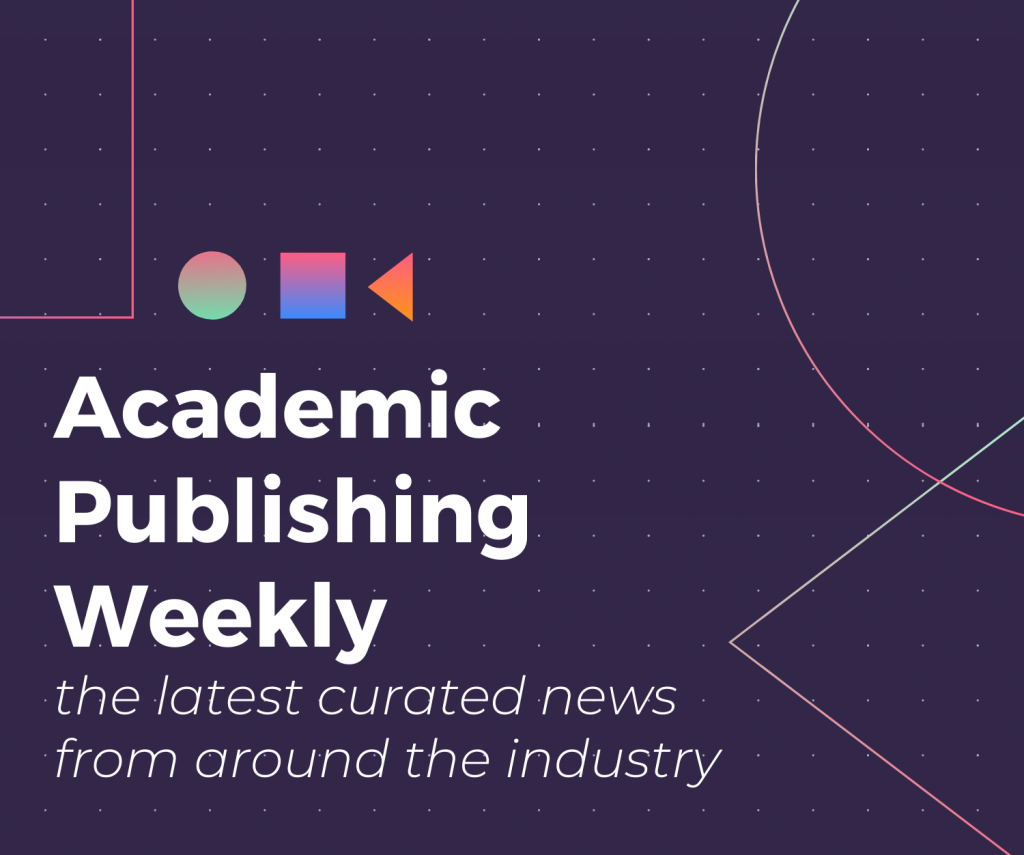 Academic Publishing Reacts to Russian Invasion
In response to Russia's invasion of Ukraine, publishers, librarians, and academics have released an outpouring of statements and actions. Over at Scholarly Kitchen, Lisa Janicke Hinchliffe and Roger C. Schonfeld reflect on what a "decoupling" from Russia in scholarly communication would look like and its possible effects in the academy. Next, the American Booksellers Association, the American Library Association, and the American Historical Association released statements in support of Ukraine. In addition, Library Journal collected a series of statements from libraries, publishers, and organizations from around the world, and the Association of University Presses posted a collection of resources on Russian-Ukrainian history from university presses. Literary Hub and NPR shared book lists as well. Last, Inside Higher Ed reports on Russian academics' antiwar protests despite the fear of arrest or other retributions.
---
Another Bookstore Chain Sold
This week, the United Kingdom's largest independent bookshop chain Blackwell's announced its sale to bookseller chain Waterstones. If the name Waterstones sounds familiar to those in the US, it might be because its owner is Elliott Investment Management, which acquired Barnes & Noble in 2019. While some applaud the fact that the indie chain won't meet its maker, others fear the growing monopoly of booksellers under Elliott. To gain support, leadership at Waterstones and B&N have painted their stores as the brave antithesis to Amazon; but as the chains continue to add up under Elliott, is a common enemy enough to stay in book buyers' good graces? Speaking of Amazon, the global empire announced the closing of all Amazon Books stores, inspiring, I'm assuming, quite a few "good riddance" remarks.
There is a widespread opinion that Sci-Hub is of no use in the United States, because universities have money to pay for subscriptions, but that is not true.

Alexandra Elbakyan, Sci-Hub
Sci-Hub: Villain or Robin Hood?
Nature shares stats on Sci-Hub's downloads by country, revealing which nations depend most on the controversial (a godsend or evil?) website of pirated scientific papers. Interestingly, China holds first place for the country with the most downloaded papers by researchers, coming in at over 25 million in February 2022. The United States, France, Brazil, and India trail behind in second, third, fourth, and fifth place. However, the numbers come with a few reservations: the report doesn't account for those using mirror sites or VPNs, which can hide a researcher's location. Still, the article suggests that Sci-Hub use is higher in countries that lack the resources to pay for subscription services. [Nature]
---
---
Remote Learning with Special Collections
Ithaka S+R shared a new research report on how instructors have adapted teaching practices for cultural heritage items in this period of remote learning. The report found a unified effort from archivists, curators, and librarians to digitize primary sources and grant open access to digital collections. Despite—or due to—these changes, researchers found equity and accessibility issues in university platforms and practices. Study participants revealed that issues of access existed prior to the pandemic, and hope that a hybridization of instruction and materials can help counter these problems. [Ithaka S+R]
---
How Does Being Out Influence Publication Output?
A new study looked at how the disclosure of sexual orientation by LGBTQ academics impacts publication volume. To summarize, the study found that "LGBQ academic scientists who don't disclose their sexual orientation in the workplace publish fewer papers than their out or non-LGBQ peers." Study researchers hypothesized that a welcoming and supportive work environment may account for these findings. The study noted that the number of publications is not the end all, be all of academic success, but in the current environment, publications do lead to career advancements like grants, tenure, or promotions. The study underscores the importance of workplace culture and shares actions to increase representation in STEM. [Science]
---
Related Posts