News: Academic Publishing Weekly
AI and accessibility, the challenges of peer review, and new transformative agreements
Posted on March 3, 2023 in News
By Choice Staff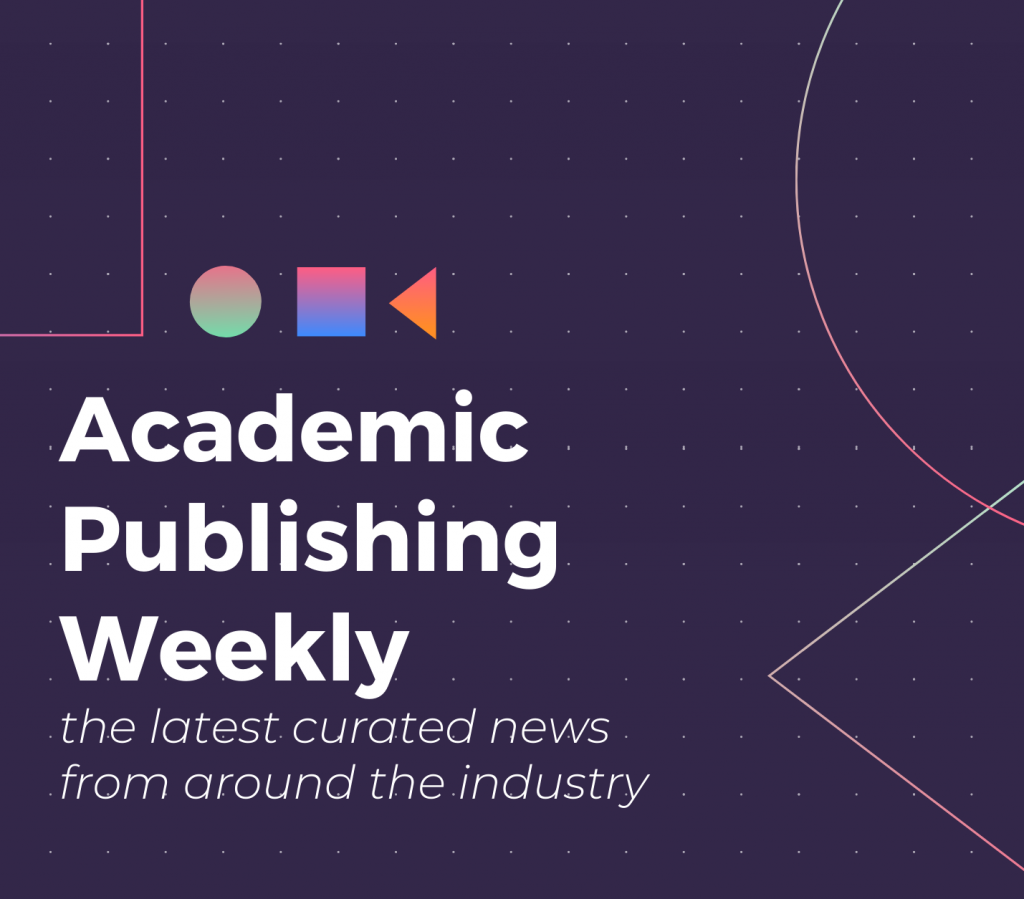 AI and Accessibility in Publishing
Commenting on the increased usage of AI chatbots like ChatGPT, Ina Fried, author of the Axios Login newsletter, pondered how courts will approach the new technology. In particular, Fried raised questions over copyright and privacy, focusing on who is held responsible if AI systems share inaccurate and offensive information. Fried also addressed the legality of training data used for AI engines, inquiring if courts would deem it fair use. Writing for Inside Higher Ed, Martin Stanberry, Jack Bernard, and Joseph Storch highlighted the importance of considering students with disabilities prior to implementing restrictions on technology like ChatGPT. The authors emphasized the importance of universal access and "including representatives of the disability constituency in policy development surrounding AI," mentioning that oral assignments and time limits negatively impact accessibility. In a similar vein, members of the Society for Scholarly Publishing (SSP) Diversity, Equity, Inclusion, and Accessibility Committee discussed accessibility in scholarly publishing. Underscoring the value of empathy, the members recommended that publishers engage with people with disabilities to better address difficulties caused by inaccessible digital content, in addition to avoiding disability simulations and acknowledging intersectionality.
The way this bill is currently written essentially strips academic freedom away from the universities and turns the state university system into a political entity that will be completely controlled by whomever is elected in Tallahassee.

Amanda Phalin, University of Florida Faculty Senate
The Future of PRH, eBook Bills, and HB 999
This week, Penguin Random House's interim CEO Nihar Malaviya announced the creation of a new adult division, Crown Publishing Group. Covering the news, Publishing Perspectives noted several internal promotions, including instating David Drake as president of Crown Publishing Group and Sanyu Dillon as president of Random House Publishing Group. The New York Times also commented on the announcement, noting that the division heads will report to Malaviya since he didn't name a new US CEO. In other news, library e-book bills are poised to return in the new legislative session with modified language focused on license term regulation. As Andrew Albanese and Jim Milliot of Publishers Weekly explained, the new bills are centered on "language that would render unenforceable any license term that 'precludes, limits, or restricts' libraries from performing their traditional, core mission." Last, new house bill model legislation introduced by Republican House member Alex Andrade in Florida could cut gender studies and critical race theory programs, in addition to further cracking down on diversity initiatives, faculty hiring, and tenure protection. Inside Higher Ed underlined responses to HB 999, noting support among followers of Governor Ron DeSantis and pushback among students and the United Faculty of Florida (UFF).
---
Improving Peer Review and Changes at Springer Nature
Interviewing several research integrity experts, David Stuart of Research Information acknowledged several problems within peer review. The experts covered challenges around peer review manipulation and finding reviewers, with Stuart stressing that, "In an age when scholarly networks are global, ties are weak, and promotions may be reliant on researchers publishing a certain number of academic papers, the system is extremely vulnerable to manipulation." Stuart also reflected on the impact of AI on peer review, remarking that chatbots can aid with detection, translation, and sourcing peer reviewers. Next, Springer Nature announced several promotions in response to the growing importance of open access and technology in research. Steven Inchcoombe, newly appointed President of Research, will work on strengthening international relationships with stakeholders, and Harsh Jegadeesan, named Chief Publishing Officer, will help expand SN's research and OA impact.
---
---
New Transformative Agreements
First up, academic publisher Brill renewed an agreement with UK technology firm Jisc. The agreement will allow Jisc members and eligible researchers to read and publish OA in Brill's journals. Next up, Elsevier announced a transformative agreement with the South African National Library and Information Consortium (SANLiC). Students and researchers from institutions affiliated with SANLiC will have access to updated research from Elsevier's STM journals and databases and can publish their research OA. Springer Nature also signed a transformative agreement with the SANLiC, along with agreements in North America, Europe, swissuniversities, and the Universiti Brunei Darussalam in Asia. Commenting on the agreements, Carrie Webster, VP Open Access at Springer Nature, stated, "We remain focused on facilitating global open access and supporting academic collaboration, discoverability and usability at scale so that all researchers can benefit from the impact of OA."
---
The Scholarly Record and Publisher Interview
In a piece for Research Information, Toby Green, co-founder of Coherent Digital, examined the gulf between the scholarly record and work published from communications-led organizations outside of academia. Specifically, Green accentuated differences in discoverability, access, and promotion, finding that although organizations excel in reaching a large audience through partnerships with influencers and writers, publishers are better at preserving their work through persistent identifiers and dark archives. Underscoring the need to bring together research both within and outside of academia, Green highlighted Coherent Digital's Policy Commons, created to index and store self-published research from organizations. Last, Brill's Chief Publishing Officer Jasmin Lange joined Scholarly Kitchen to discuss her vision for the future of scholarly publishing. Lange emphasized the importance of collaboration among stakeholders, the unique insights offered by early career researchers, and how DEI initiatives and AI will impact the industry.
---
Related Posts