News: Academic Publishing Weekly
A drop in print-use, changes in name change policy, and the case for university press funding
Posted on February 26, 2021 in News
By Sabrina Cofer, digital media assistant, Choice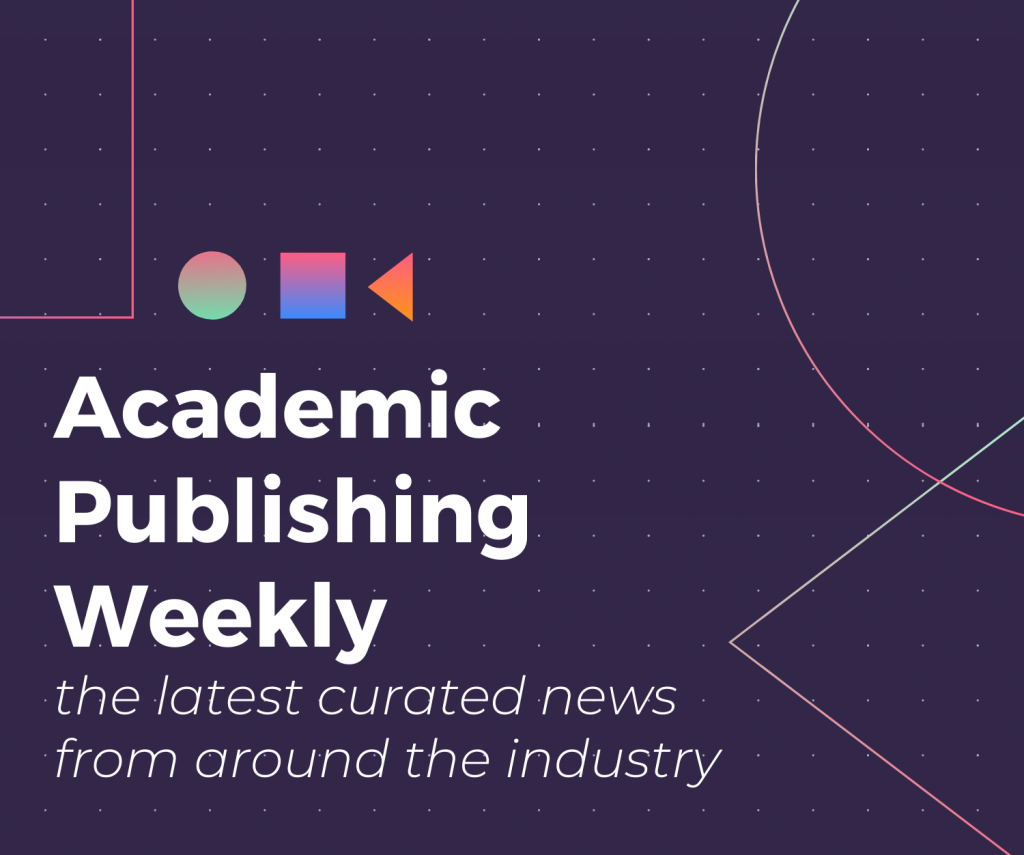 A study of nearly 20 institutions last year found that for the first time ever faculty used learning management systems over print materials. The 2020 Faculty Watch survey included almost 1,000 faculty members, asking which types of materials they used for classes, and how the pandemic impacted the quality of education. Although a loyal quarter of respondents said they preferred traditional print materials, print-use still took a dive: "only 77 percent of faculty members used some print materials during the 2019-20 academic year, compared to 86 percent the year prior." Other survey results looked at the use of open educational resources, participation in inclusive access programs, and whether or not they think these moves to digital will stick around once in-person learning resumes. Will print-use resurge or fall post-widespread vaccinations? [Inside Higher Ed]
---
Open Information: Is That Enough?
Robert Harington discusses how despite the growth in open science, the general public remains mystified, even untrusting of scientific research. This mistrust, Harington argues, coupled with a growing disillusionment with our political systems, is what leads citizens to finding their own networks of community and information, slipping down a rabbit-hole of conspiracy theories. To fight this trend, Harington argues against a liberalist frame of open research, instead advocating for democratization so those outside the scientific community can understand science—not fear it. [Scholarly Kitchen]
University presses unquestionably play a significant role in the production of monographs, journals and digital projects, as well as in the curation of the scholarly record, particularly in the humanities.

Charles Watkinson and Melissa Pitts
Don't Forget About the Humanities!
Charles Watkinson, director of the University of Michigan Press, and Melissa Pitts, director of British Columbia Press, air their grievances over the lack of comprehensive infrastructure built into the humanities. More specifically, they point to how presses are largely left behind—by lack of funding or otherwise—despite their major contributions to academic studies and culture. Watkinson and Pitts highlight several innovative practices that presses have recently developed—multi-media forms of scholarship, reworking peer review, or connecting with other presses in an open source digital platform—and the need for a robust funding system for the humanities that foregrounds university presses. [Inside Higher Ed]
---
---
Stay Golden—Not Green
Springer Nature released a new white paper, arguing that the pathway to gold open access is more user-friendly than green. The survey asked over 1,000 ResearchGate users their preferred version of scholarly work, with the majority favoring the article version of record (VOR) both to read and cite, rather than preprints or accepted manuscripts. Since gold OA offers "immediate access to the final published version of record" rather than green's allowance for preprints or unfinished manuscripts, the white paper's authors conclude that gold OA is better for the user. The survey also details respondents' geographical locations, research areas, and more specified reasons for why they'd choose to use a preprint, manuscript, or VOR. [Publishing Perspectives]
---
Name Change Policy Sees Changes
Thanks to a collective push by a group of transgender scientists, several publishers have recently committed to new name change policies, easing the process in order to be more inclusive. New policies will let "authors to change their names without public notification of any kind … [marking] a break from previous practices, which generally either didn't allow for a name change or required a correction notice and co-author approval if a change was made." Publishers note that these changes are a "work in progress" that will require further cooperation in order to achieve proper implementation. Advocates point out that these new policies won't just impact transgender scientists, but any researcher who changes their name, whether due to marriage, divorce, or religious reasons. As Theresa Tanenbaum, assistant professor at the University of California, Irvine, says, "If it were common in our society for men to change their names at marriage, this would have been solved decades ago." [Science]
---
Would a Megapublisher Really Be That Bad? Well…
One of the big stories last year in the publishing world was the announcement of Penguin Random House's impending acquisition of Simon & Schuster, potentially shrinking the Big Five into Four. Though the deal still needs to go through a lengthy antitrust process, writers, agents, and booksellers raised the alarm due to PRH's already dominant hold on the industry. With one less publisher, will book deals become less lucrative for authors? Will booksellers still be able to negotiate competitive agreements? Will S&S's employees lose their jobs? PRH's chief operating officer remains unbothered, citing the most recent merger, Penguin and Random House, as a stress test of success. Others interviewed had a much larger, insidious behemoth on their radar—Amazon (what else?!). [New York Times]
---
---
Related Posts