News: Academic Publishing Weekly
ChatGPT in higher education, TOME updates, and the future of HSS publishing
Posted on February 24, 2023 in News
By Choice Staff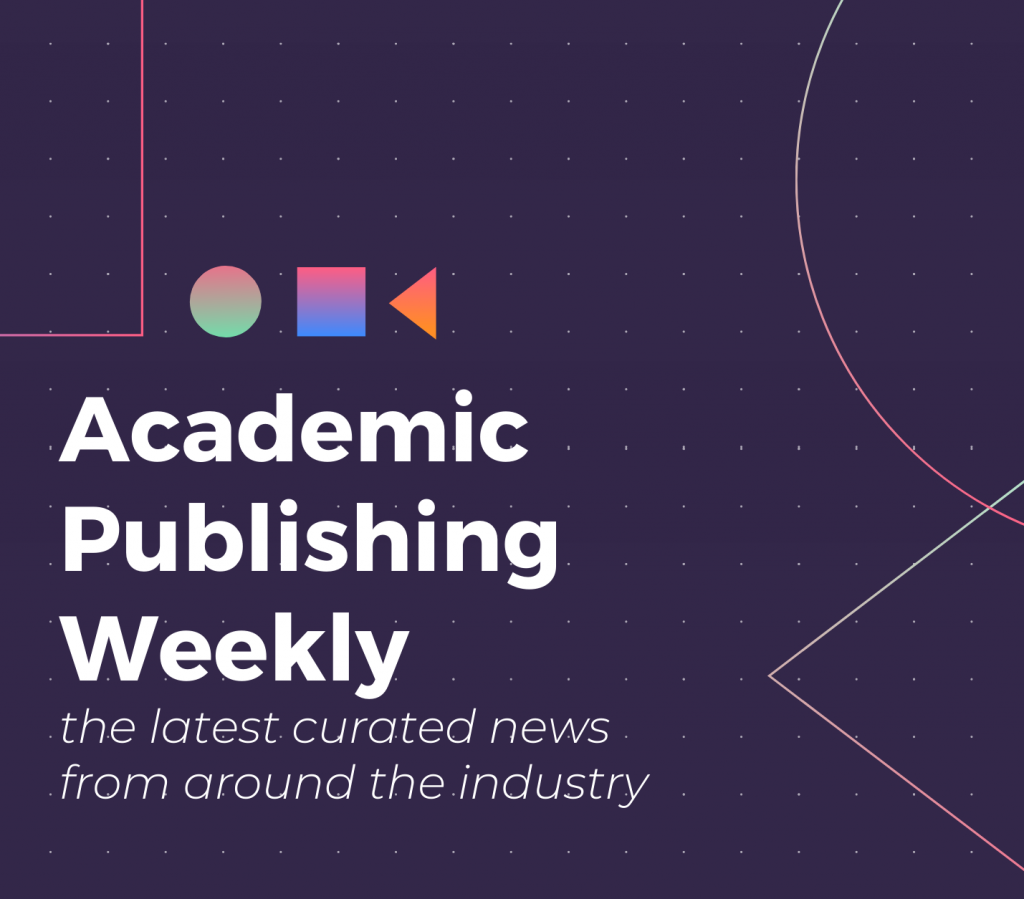 ChatGPT Part One: Implementation in Publishing
Interviewing several editors and media executives, Digiday's Sara Guaglione examined how editorial teams are implementing AI. Guaglione found that although teams have reservations over using bots like ChatGPT, editors are beginning to experiment with how the technology could aid journalists' daily tasks—such as sorting through data, curating article summaries, and checking grammar. However, Guaglione surfaced various hesitations, including concerns over accuracy and bias. Jeffrey Brainard of Science also cited concerns over AI ethics, taking an in-depth look at journal policies. In particular, Brainard found that numerous journals require authors to disclose their use of AI-generated text, with some banning authors from listing tools like ChatGPT as a co-author. This comes after Science prohibited the use of generative AI altogether. Last, Thomas Cox of Arq Works, a content and software solutions expert in publishing, provided insight on how ChatGPT operates. Cox stressed that AI tools are prone to bias and inaccuracies, noting that they generate answers based on the databases they're trained on. As Cox emphasized, "Because of the way the statistical model in the background works, it's not a truth engine at this point…it will happily lie to you all day."
If any publisher is thinking about experimenting with this stuff, treat its outputs with the scrutiny that you would treat a reporter doing their first assignment ever. Check everything.

Jon Christian, Futurism
ChatGPT Part Two: Effects on Higher Education
How is ChatGPT affecting faculty and other academics? Examining researchers' use of the technology, The Chronicle of Higher Education's Ben Chrisinger found disagreements over how to approach artificial intelligence across higher education. Noting a disconnect among journals banning ChatGPT-generated text and professors' willingness to experiment with the technology, Chrisinger called for increased transparency and a set of guidelines for academics when contemplating using AI in their writing and in the classroom. Chrisinger also addressed how AI can impact intellectual labor, stressing pressures among tenure-track faculty to publish large quantities of research, and acknowledged how pricing models could lead to an inequality of opportunity. Susan D'Agostino of Inside Higher Ed also covered AI, underscoring how university policies on AI bots often fail to address the need for AI literacy training. Writing that professors tend to create individualized policies based on plagiarism and experimenting with AI in the classroom, D'Agostino emphasized that higher education should take into account students' emotional reactions to the new technology. As Marc Watkins, lecturer in composition and rhetoric at the University of Mississippi, explained, "It's imperative to teach students that chat bots have no sentience or reasoning and that these synthetic interactions are, despite what they seem, still nothing more than predictive text generation."
---
Open Access Publishing: TOME Updates and New Partnership
Five years after implementation, the TOME (Toward an Open Monograph Ecosystem) pilot has finally come to an end. Peter Potter, publishing director of Virginia Tech and overseer of TOME, shared thoughts on what the program's results reveal about open publishing and print sales. First, Potter underscored that the OA versions of ebook titles created during the program were viewed and downloaded in large numbers online. In addition, Potter found that OA downloads far exceeded print sales, also discovering that sales for print TOME books topped those for comparable titles. In other OA news, Figshare, a part of Digital Science, announced a partnership with the African Library and Information Associations and Institutions (AfLIA). The collaboration will bolster access to and support for open research in Africa and implement an OA AfLIA Conference Repository. Of the partnership, Helena Asamoah-Hassan, Executive Director of AfLIA noted, "Through our open data initiatives, we aim to support African higher education and research institutions, ultimately contributing to a stronger open science ecosystem in Africa for the benefit of our communities, and the world."
---
---
HC Contract, Copyright, and Educational Censorship
This week marked the return to the office for unionized HC employees after three months of striking for increased pay and benefits. The New York Times notes that the ratified contract provides higher minimum salaries and will pay junior-level staff for their work on DEI initiatives. Publishers Weekly also covered the new contract, addressing new paid time off and overtime privileges. Highlighting the impact of the successful strike, local 2110 UAW president Olga Brudastova stated, "There is now a third option of collective action and standing up together for what is right." In other news, educational gag orders are on the rise this year, with PEN America reporting that over 80 orders have been introduced thus far. Numerous laws mimic Florida's Parental Rights in Education Act, deemed the "Don't Say Gay" Act, while other legislation "involve[s] the threat of criminal charges against teachers and librarians." The orders are also trickling into higher education, attacking tenure and academic freedom. Finally, the copyright case against the Internet Archive's use of controlled digital lending is moving forward, with oral arguments for summary judgement set to begin in March.
---
Literary Awards and the Consolidation of HSS Publishing?
PEN America announced the finalists for its literary awards, featuring works of translation, biography, poetry, and more. Of note, several university presses dot the essay and biography lists. Next, the winners of the PROSE Excellence Awards were revealed this week, with Princeton University Press's Spiderweb Capitalism: How Global Elites Exploit Frontier Markets by Kimberly Kay Hoang taking home the RR Hawkins Award. Cambridge and Harvard university presses were also honored in the excellence categories. Lastly, Roger C. Schonfeld of Scholarly Kitchen considered whether HSS publishers will begin to consolidate to contend with the move to open access. Schonfeld discussed a building interest from HSS publishers in diversifying portfolios, pointing to a recent acquisition from DeGruyter to increase its STEM collection. Warning that more publishers may move away from focusing solely on the humanities if the market continues to consolidate, Schonfeld noted, "Whatever the specifics, a consolidation scenario would result in fewer independent HSS publishers." Schonfeld also questioned if partnerships among non-profit HSS publishers would have enough power to contend with future publishing models like OA, and how consolidation would impact aggregators.
---
Bookshop.org Joins Ebook Market and Resources for Russia's Invasion of Ukraine
Bookshop.org, an online bookseller that supports independent bookstores, is moving into the eBook market. Andy Hunter, founder and CEO of Bookshop.org, announced plans to release an e-reader app and sell digital titles on the web browser later this year. Hunter further explained, "We want to give independent bookstores a way to sell e-books and capture those sales that they are losing to Amazon." The shop will also expand into publishing, releasing its first title this fall in another effort diversify the Amazon-dominated marketplace. Next, to mark a year since Russia invaded Ukraine, the Association of University Presses collected resources to learn more about the crisis. The list is sortable by university press, comprised of books, articles, and more.
---
Related Posts