News: Academic Publishing Weekly
Princeton University Press grants, a dive into Plan S, and the future of information literacy
Posted on February 19, 2021 in News
By Sabrina Cofer, digital media assistant, Choice
Princeton Puts a Ring on It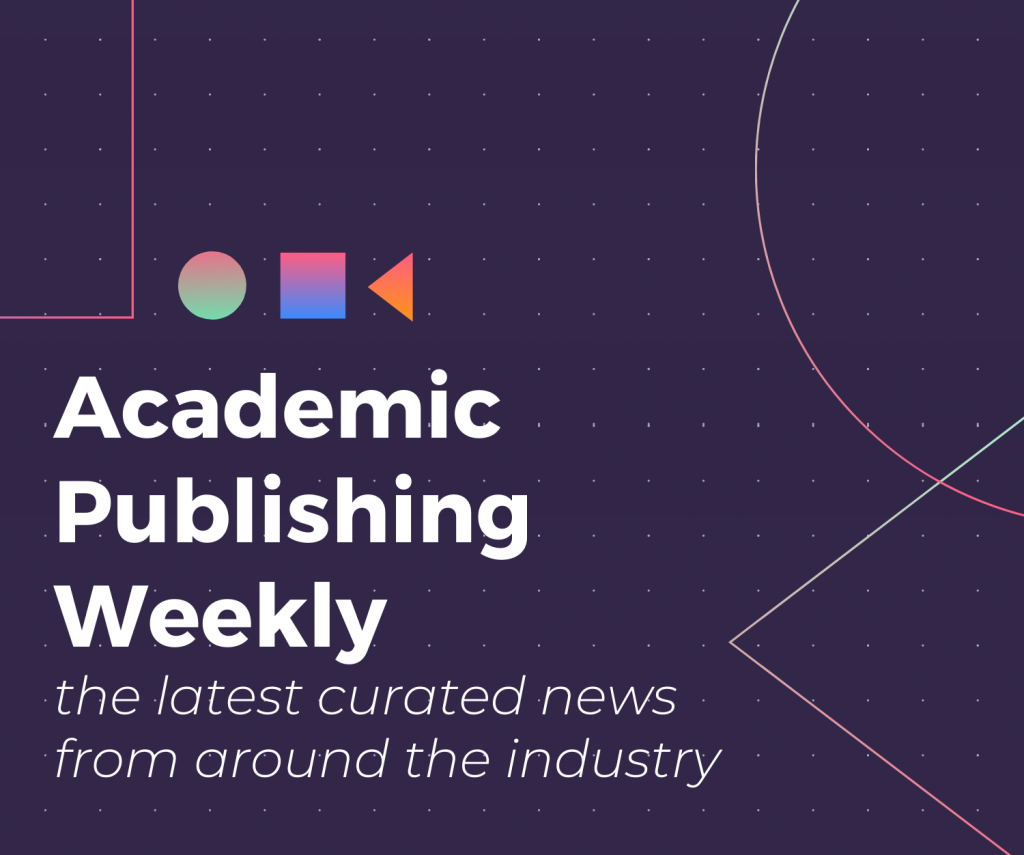 Princeton University Press has introduced a new grant program to expand equitable mentorship opportunities. Supporting Diverse Voices: Book Proposal Development Grants will connect each grantee with a Princeton-partnered book coach, who will offer support on preparing a book proposal—all collaboration costs covered. The first application cycle encourages submissions from "women, transgender, and gender-expansive authors in science and mathematics," all of whom are underrepresented in the field. There will be two grant application processes each year, "with particular disciplines and groups specified for eligibility each cycle." Happy book-proposing! [Publishing Perspectives]
---
A Deep Dive into Copyright
Who doesn't love a refresher on cOAlition S policy? Lisa Hinchliffe bravely breaks down the Rights Retention Strategy, which she regards as one of the most "complicated" sections of the Plan S framework. Hinchliffe walks through who RRS applies to, its strategy for author compliance, implementation so far, and publisher response—spoiler alert, most are not too jazzed about it. If you're hungry for more Plan S/RRS talk, Robert Harington spoke with folks from MIT Press, PLOS, Springer Nature, Brill, and Uppsala University on the future of copyright and licensing. [Scholarly Kitchen]
Now that conspiracy theories have accelerated into the mainstream and competing notions of reality vie for attention, information-literacy advocates must acknowledge that focusing on how to find and evaluate information is not sufficient and may, if taught ineffectively, actually be harmful.

Barbara Fister
Has Information Literacy Failed?
How many times have we heard information literacy call to actions against the crop of mis- and disinformation bleeding into our news sources, social media, and government messaging? But, is info lit even able to solve these problems? Information literacy instructor Barbara Fister delves into how the lack of support for the subject and pedagogy itself has doomed the practice, leading students to conspiracy theories instead of away from them. Fister's solution? A curriculum that teaches the mechanics of information systems instead of encouraging independent research for self-affirming facts. Can publishers, academics, and librarians work together to retool the subject? [The Atlantic]
---
---
Are Fake Credentials Slipping Through?
In December, researcher David Cox accidentally stumbled upon his own name listed on several papers he didn't write, revealing the potential for academic fraud to slip through publishing practices. Cox, head of the MIT-IBM Watson AI Lab, figured that researchers add prestigious names to increase legitimacy or chance for publication. Springer Nature and the Institute of Electrical and Electronics Engineers, the publishers of the papers, have since retracted them, and investigations are also afoot. Springer Nature's research integrity director Suzanne Farley stated: "The fundamental challenge that we face is that publishing has, for decades, functioned based on trust." [Wired]
---
A Year of GetFTR
A world ago at 2019's STM conference, developers announced a new Seamless Access initiative, Get Full Text Research. Introduced as a headache-reducer for researchers, the service met some resistance in the scholarly community, most notably from librarians. A year later, Ralph Youngen, one of GetFTR's founders, and Todd Toler, an advisor to the project, dive into how the pilot has dealt with those critiques. The list includes offering educational forums to library users, supporting IP authentication, and adapting to COVID's challenges. With "a long road of continued remote working" ahead, Youngen and Toler hope the academic community will join forces and rally behind the project. [Scholarly Kitchen]
---
Sit Back, (Try to) Relax, Read!
With about a month left of the official winter season, there's still time to hunker down with a great book. The New York Times celebrated Toni Morrison's birthday with a list of her books organized by reading occasion. The Essential Toni Morrison list includes a short tribute to the acclaimed book editor and novelist, then points to specific titles for all moods: short attention span, interest in mythology, love for female friendships, or simply, seeking a masterpiece. If you're in the market for a short read, Literary Hub assembled 50 classic novels under 200 pages. What a perfect opportunity to ignite a debate with your kid that actually, no, Ethan Frome is not "boring"—oh, the drama of that broken red pickle dish!
---
---
Related Posts