News: Academic Publishing Weekly
University press OA plans, recent studies on student barriers and library users, and a look at women in publishing
Posted on February 17, 2023 in Blog
By Choice Staff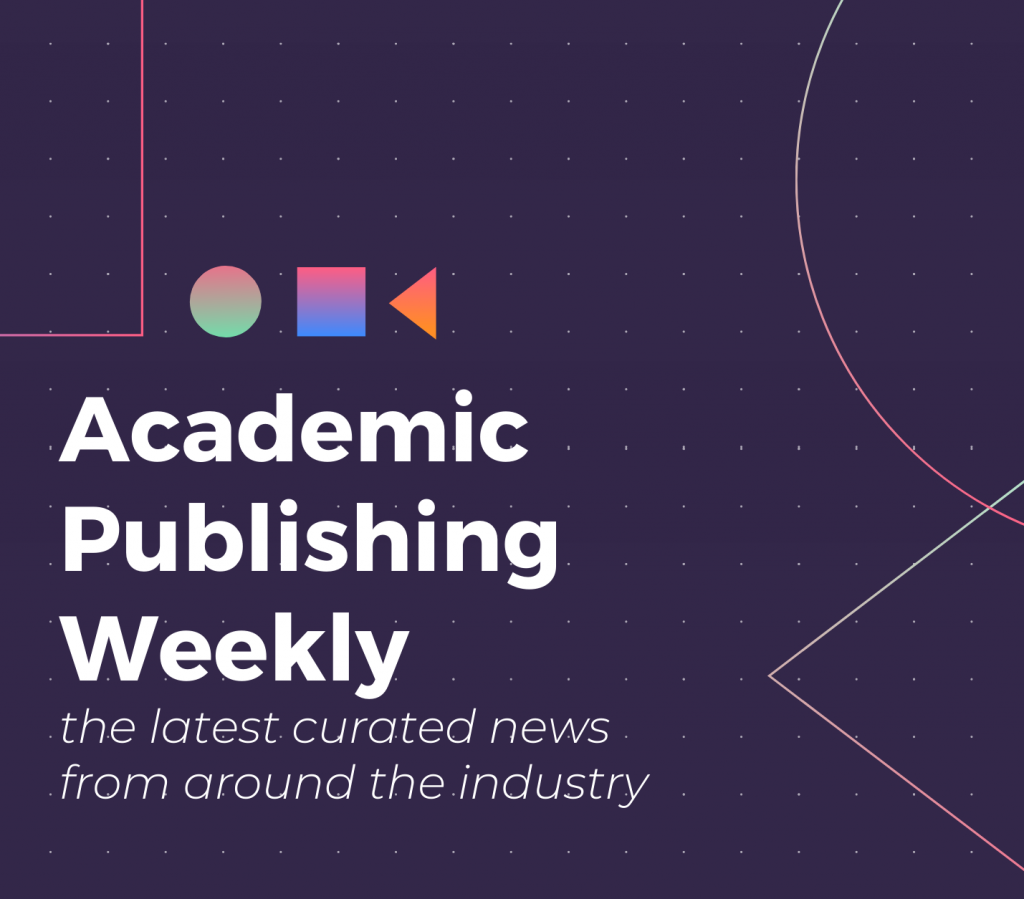 University Press Open Access Plans
First up, Nick Lindsay, director of journals and OA at MIT Press, joined Scholarly Kitchen's Rick Anderson to discuss the publisher's new shift+OPEN program. In particular, Lindsay covered how the program will support modest-sized journals that want to move to a diamond OA model, also addressing application criteria, term requirements, and measures of success. Next up, Cambridge University Press announced plans to publish fully OA by 2025. Porter Anderson of Publishing Perspectives noted that around 60 percent of Cambridge's publications are in the humanities and social sciences—traditionally underfunded research disciplines—which makes the publisher's move particularly noteworthy. Knowledge Unlatched, part of Wiley, also released its open access plans, gaining support from numerous libraries on its 2022 pledging drive for OA books and journals. Knowledge Unlatched expects to publish a combined total of close to 500 OA titles in 2023. Last, Oxford University Press is partnering with China's Higher Education Press on three open access journals: Protein & Cell, Life Metabolism, and Life Medicine.
---
Industry Updates – Trade Publishing and Book Sales
Following HarperCollins's hiring of an independent meditator, it appears that HC and union employees have reached a tentative agreement. If ratified, the two-year contract will boost "minimum salaries across levels throughout the term of the agreement, as well as [provide] a one time $1,500 lump sum bonus to be paid to bargaining unit employees," along with ending the strike that began last November. In other trade publishing news, Publishers Weekly reports that Paramount may be considering a new buyer for Simon & Schuster, citing a recent article from Reuters. The "anonymous sources" claim that the sale isn't certain and values S&S at over $2 billion, also stating that Paramount will likely consider private equity firms as buyers to avoid the legal drama of another trial with one of the Big 5. Lastly, the Association of American Publishers released the latest iteration of the 2022 StatShot Report, finding a drop of more than 7 percent in calendar year 2022 higher education sales compared to 2021. Compared to December 2021, December 2022 sales fell by 27 percent.
---
AI Trouble, New Amazon Deal, and Censorship Update
As ChatGPT continues to spark debate in the higher education sector, prominent scholars in Australia, Europe, and North America are pursuing legal action after finding AI articles published under their names. Jack Grove of Times Higher Education explains that the articles in question were published by UK open access publisher Prime Scholars. The academics claim that efforts to remove their names have been futile, with some opting to ignore the low-quality publications. Others authors, however, worry that the publications will impact their academic reputations, particularly among those who are on the tenure track. Next, Amazon and Howard University launched a new collaboration, providing scholars with funding for research projects on machine learning and natural language processing. Finally, following the release of the College Board's new AP African American Studies course, members of the American Council of Learned Societies (ACLS) have signed a letter defending African American Studies. The letter expresses concern over the state of the field and deems Florida Governor Ron DeSantis's efforts to modify the curriculum "censorship and a frontal attack on academic freedom." The Association of University Presses (AUPresses) also signed on, expressing support for students' academic freedom.
---
---
Academic Libraries: Trying Out "All Digital" and Aiding Student Success
Inside Higher Ed's Susan D'Agostino covered Vermont State University's plans to implement an "all-digital library," highlighting the "PR headache" and pushback from students and faculty. D'Agostino found that the decision was based on skewed data and financial strains, with the move leading union staff members to vote no confidence in university leadership. In a clarified statement on what "all-digital" actually entails, Vermont State University president Parwinder Grewal explained that the physical library wouldn't be closing, instead focusing on digital resources with limited print availability. In other academic library news, Ashley Mowreader of Inside Higher Ed underscored the benefits of student success librarians for undergraduate students. Noting that student success librarians tend to be first-year students' biggest advocates, Mowreader emphasized the importance of understanding and responding to undergraduate needs—namely building good habits and comfort with library services. As Maria Emerson, the student success librarian at the University of Illinois, stressed, "There is no one-size-fits-all where student success is concerned, so it's important to offer a variety of support services and resources for students to utilize."
---
Women in Publishing and Higher Education
Following news that England's Women's Prize will add a nonfiction award, several authors spoke to The Guardian's Lucy Knight on its impact. Of note, Knight highlighted gendered biases in publishing and in society as whole, which conflates with less representation of women in STEM disciplines and inaccurate assumptions toward nonfiction titles by women. Additionally, Knight stressed that gaps in pay and domestic work also affect women's ability to conduct research and travel, emphasizing that a nonfiction prize could help fund women writers' research expeditions. Journalist Sally Hayden further stressed that nonfiction books by women "sell less, are reviewed less and are awarded less," with authors hopeful that the new prize will boost sales and challenge stereotypes about women writers. Writing for The Chronicle of Higher Education, community college professor Liz Mayo also discussed women in academia, diving into gendered expectations over who should perform menial tasks. Writing that women are often delegated to service-based labor, Mayo explained that women have less time for research and are often passed over for promotion and tenure.
The problem often sprawls beyond publishing in the sense that when there are way fewer women in, say, economics or business or archaeology, that funnels into who writes about those areas for the mainstream.

Jo Thompson, HarperCollins
Research Reports: A Look at Student Barriers and Library Users
This week, Inside Higher Ed released the results of the 2023 Student Voice Survey, investigating barriers to student success. In particular, the survey revealed concerns over teaching styles, assignment difficulty, and workload management, with students desiring flexible deadlines and teaching styles and a combination of digital and physical course materials. Interestingly, community college students proved less likely to want flexible deadlines and participation requirements despite similarly preferring a variety of teaching styles. Next, Open Athens published findings on library usage, revealing that numerous users lack the skills needed to assess content quality, access materials, and perform effective research. Additionally, the study found a "fragmented global landscape for access to research," further underscoring the importance of effective library support.
---
Related Posts