News: Academic Publishing Weekly
A global publishing pilot program, the rise of scholarly podcasts, and an academic publisher's website revamp
Posted on February 5, 2021 in News
By Sabrina Cofer, digital media assistant, Choice
AUPresses Goes Global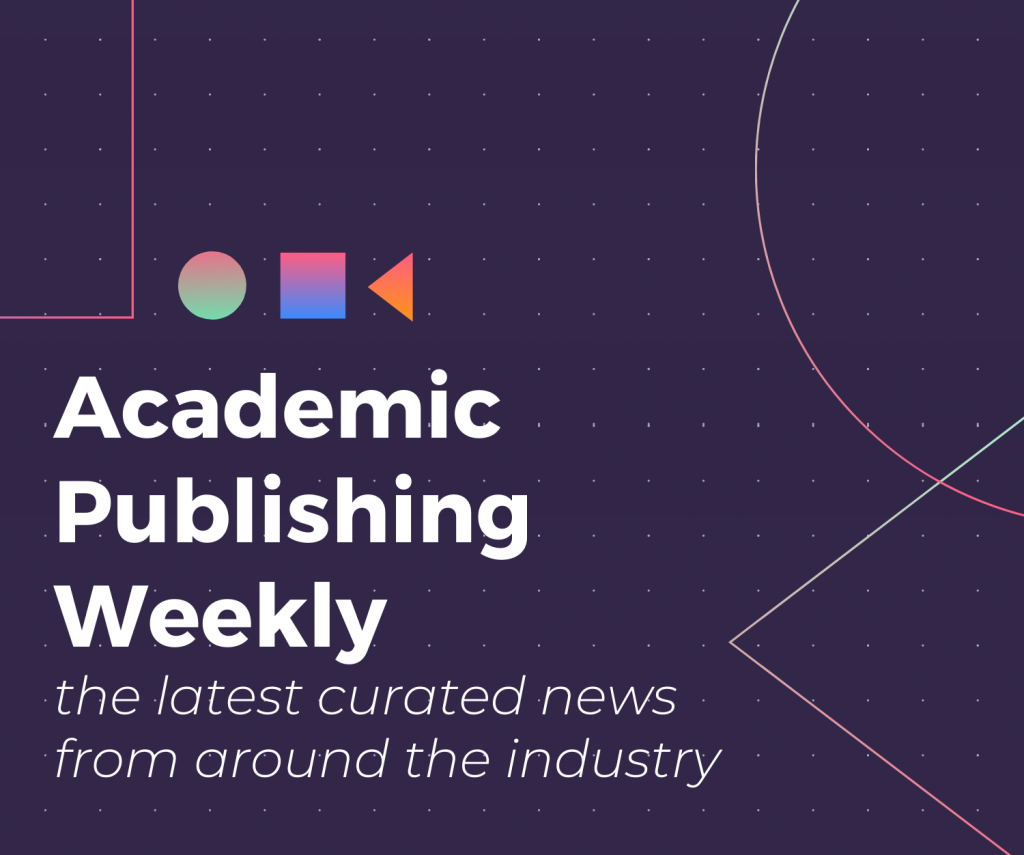 This week, the Association of University Presses launched "AUPresses Global Partner Program," which aims to bridge the gaps between "mission-driven scholarly publishers" from around the world. The pilot program will partner member presses with non-member presses in Africa, Asia, Latin America, and the Caribbean. The goal is to "deepen transnational dialogue and collaboration," while giving a broader platform to publishers outside of Europe and North America. The first two partnerships will be between African Minds from South Africa and Duke University Press from the US, and Makerere University Press from Uganda with Liverpool University Press from the United Kingdom. Let the meeting of the minds begin! [Association of University Presses]
---
Who Says Podcasts Aren't Scholarly?
Hannah McGregor, the mind behind the peer reviewed podcast Secret Feminist Agenda, is working with Siobhan McMenemy of Wilfrid Laurier University Press to develop Amplify, a scholarly podcast network. McGregor and McMenemy hope Amplify will build a collective of scholar-podcasters, while also pushing the boundaries of scholarship and what "expert authority" looks like. The network currently has three series in development. As McGregor notes, "When we challenge the norms around what is an expert voice and what counts as scholarly knowledge, we also open up the space for dialogue with communities and publics who might not have thought of themselves as the audiences for scholarship, or who have been deliberately excluded via the way that we sort of produce and publish scholarship." If you want to hear more from McGregor and McMenemy, they discussed Amplify's development on Choice's podcast The Authority File last fall (talking about podcasts on a podcast? How meta.) [University Affairs]
We see universities all over the place saying, 'we value community engagement, we value publicly oriented scholarship,' but at the end of the day, does that show up on anybody's tenure and promotion document?

Dr. Hannah McGregor
Speaking of Audio…
As the annual Audie Awards fast approach, the Audio Publishers Association announced this year's host, actor and audiobook narrator John Leguizamo. Last year, the Audie Awards recognized categories like Best Narrator, Autobiography/Memoir, History/Biography, Literary Fiction & Classics, Nonfiction, and more. The finalists will be announced at the end of February, and the show will be available to stream free of charge on the event date of March 22nd. As Publishing Perspectives notes, the audio sector has been a reliable area of growth in publishing for the last decade, and overall has held steady during the pandemic. Is there an awards show strictly for audiobooks from university presses or scholarly publishers? Make it happen, people! [Publishing Perspectives]
---
---
What Do Members of the Scholarly Publishing Community Want?
The Association of Learned and Professional Society Publishers released a study on over 300 members of the scholarly publishing community. The survey, which gathered responses from 17 countries and multiple disciplines, dug into the current and future publishing landscape. The answers reflected concerns about open access, how to effectively use data or analytics, best business models, and new revenue streams. The survey also focused on budgetary concerns and ALPSP's offerings as a society. Interestingly, current members found ALPSP's newsletter and training courses to be most valuable, while non-members considered access to webinars and seminars the best reasons to join the organization. Always helpful to get a sweep of your audience—which of your products do your customers find most useful, and how do you better market them to potential consumers? Who doesn't love some good ole Marketing 101? [Association of Learned and Professional Society Publishers]
---
What Is Cell Press's Inclusion and Diversity Statement?

In January, Cell Press announced its new Inclusion and Diversity Statement, which will allow authors to answer a form on diversity and inclusion topics, as well as include a DEI statement based on the form in their paper. Cell Press will gather the data periodically to report back to the public, and author participation is completely voluntary. This week, Cell Press's Vice President of Editorial Deborah Sweet answered a few questions about its implementation, the process of building the form, and possible negative outcomes. Sweet also highlighted the Statement's potential for widespread use and heightened cooperation between organizations. [Scholarly Kitchen]
---
A "Radical" Digital Transformation
Berlin-based academic publisher De Gruyter launched a new website, marking a targeted investment in its digital infrastructure. Developed with software consultancy 67 Bricks, the site will provide "fast, stable and secure access to more than 110,000 scholarly books and 800,000 journal articles from De Gruyter, its imprints and publisher partners." Part of the allure of the new site is its use of cloud technology for storage, and the ability to update the platform quickly in response to user needs. Sam Herbert, managing director of 67 Bricks, praised De Gruyter's "great nerve and commitment," commenting: "Digital transformation is a world away from just putting books and journals online, and requires some radical mindset shifts." [Research Information]
---
---
Related Posts