News: Academic Publishing Weekly
Subscribe to Open, the rise of video, and library budget cuts
Posted on December 11, 2020 in News
By Sabrina Cofer, digital media assistant, Choice
"Small Society Publisher" Takes an OA Leap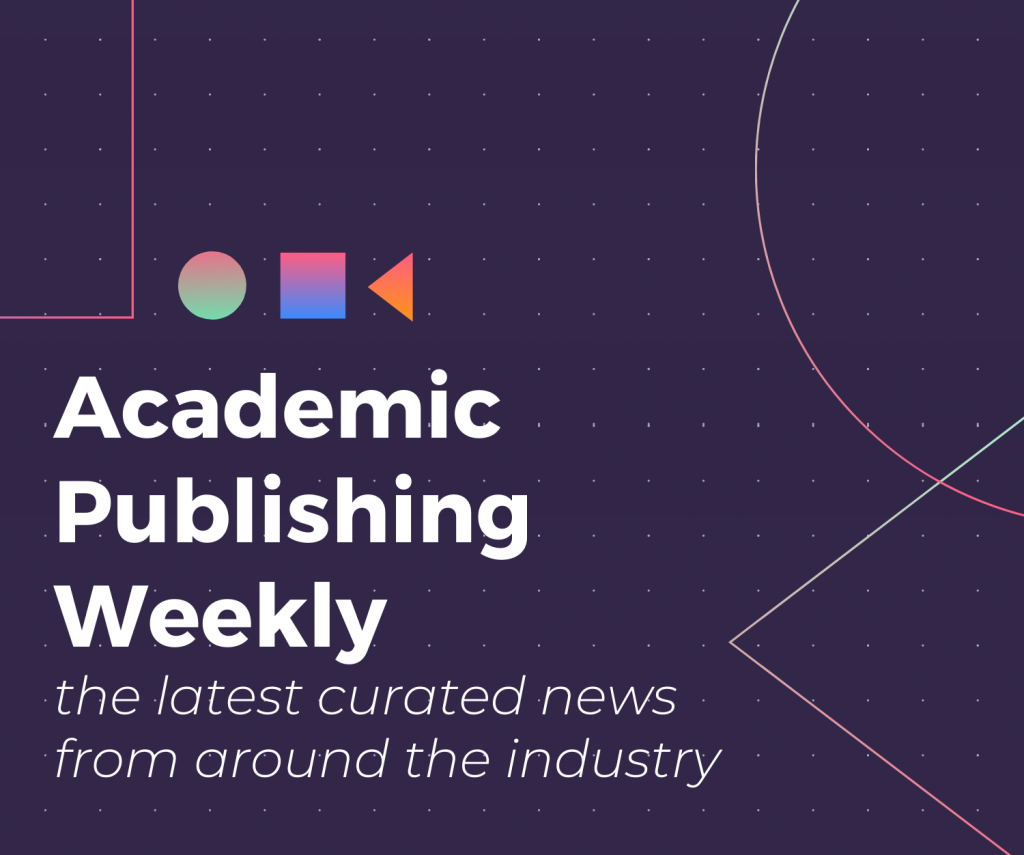 International Water Association Publications wants to become "completely Open Access" through Subscribe to Open (S2O), which "seeks to take existing subscriptions and transition them to S2O subscriptions, allowing a publisher to flip their journals entirely to OA without charging APCs." Sara Bosshart, open access publisher at IWA; Rod Cookson, who runs IWA Publishing; and Philipp Hess, head of publisher relations at Knowledge Unlatched, explain the background and logistics of taking this approach. They trace the partnership between IWA and open access provider Knowledge Unlatched and how the S2O approach is still on shaky ground—"so much of this will depend on the amount of support we get for 2021." At least the comment section is supportive. [Scholarly Kitchen]
---
At Least Video Had a Good Year
Is it any surprise that demand for video content surged this year? Both the scholarly and professional fields have adjusted to a completely digital environment, greatly boosting the video technology sector. Whether it was virtual conferences, online learning modules, or new streaming platforms, video has become a key part of work, academic, and everyday life. Tim Gillett for Research Information looks into how long this video-boom will last, which publishers are preparing to create video content of their own, and if the current infrastructure can meet the growing demand. If not, we can always regress to AM radio. [Research Information]
Many societies who have experimented with online events this year have no plans to ditch the format when live events do become possible – there are too many benefits to collecting, creating and publishing the video content.

Violaine Iglesias, CEO and founder of Cadmore Media
How Are Libraries Handling Budget Cuts?
Ithaka S+R released a survey that asked over 600 library directors how the heck they're doing. More specifically, they received comments on "library leadership and decision making, COVID-19 management, budget allocations and cuts, collections acquisitions, and personnel changes." Perhaps most alarming was the overwhelming number of institutions with shrinking budgets: "75 percent reported they are now operating on reduced budgets, with typical cuts of between 1 percent and 9 percent for the 2020-21 fiscal year." The survey breaks down the results between types of institutions—private or public, doctoral or baccalaureate—as well as how librarians have handled supporting faculty and students with limited spending power. Hint: virtual resources have never been more in, but we already knew that. [Inside Higher Ed]
---
---
Yes, the Holiday Season is Here Even Though Mentally I'm Still in March
If you haven't ordered books for your friends and family yet, what are you waiting for? More end-of-year book lists besides the ones from last week, the week before, and the week before that?! Smash Mouth was right, the lists keep coming and won't stop coming. Library Journal released its Best Books 2020: Worst Year, Best Books list, separated into genres like Literary Fiction, Biography & Memoir, Social Sciences, and more. LA Times published its selective 10 Best Books of 2020. The list boasts "writing that cut particularly deep in this most horribilis of all the anni," which, in other words, means the books are all very good. Literary Hub was a bit less picky with its 65 Favorite Books of the Year, which even includes a few press titles—hi, University of Virginia and University of Arizona Press! Lastly, if you've got a hankering for books among the stars, Choice's latest Outstanding Academic Titles list covers those in astronautics & astronomy. Happy reading!
---
Trade/Academic, To-may-to/To-mah-to
Richard Charkin, a veteran in both trade and academic publishing, breaks down the similarities and differences between the two. How do the goals of a scholarly publishing editor differ from those of a trade editor? How have finances (or lack thereof) molded marketing tactics or relationships with authors? Charkin writes that trade and academia each has its own history, which has shaped current business practices, core values, and personnel to this day. Interestingly, he remarks that the "last 20 years have seen an ever-growing chasm between academic and trade publishing on the technology front," arguing that trade publishers follow technology trends while academic publishers shape them. In the spirit of the season, perhaps the two have something to learn from each other. [Publishing Perspectives]
---
Related Posts