News: Academic Publishing Weekly
Reflections on open access, challenges to Maryland's ebook embargo law, and pain points within Amazon's bookstore
Posted on December 10, 2021 in News
By Choice Staff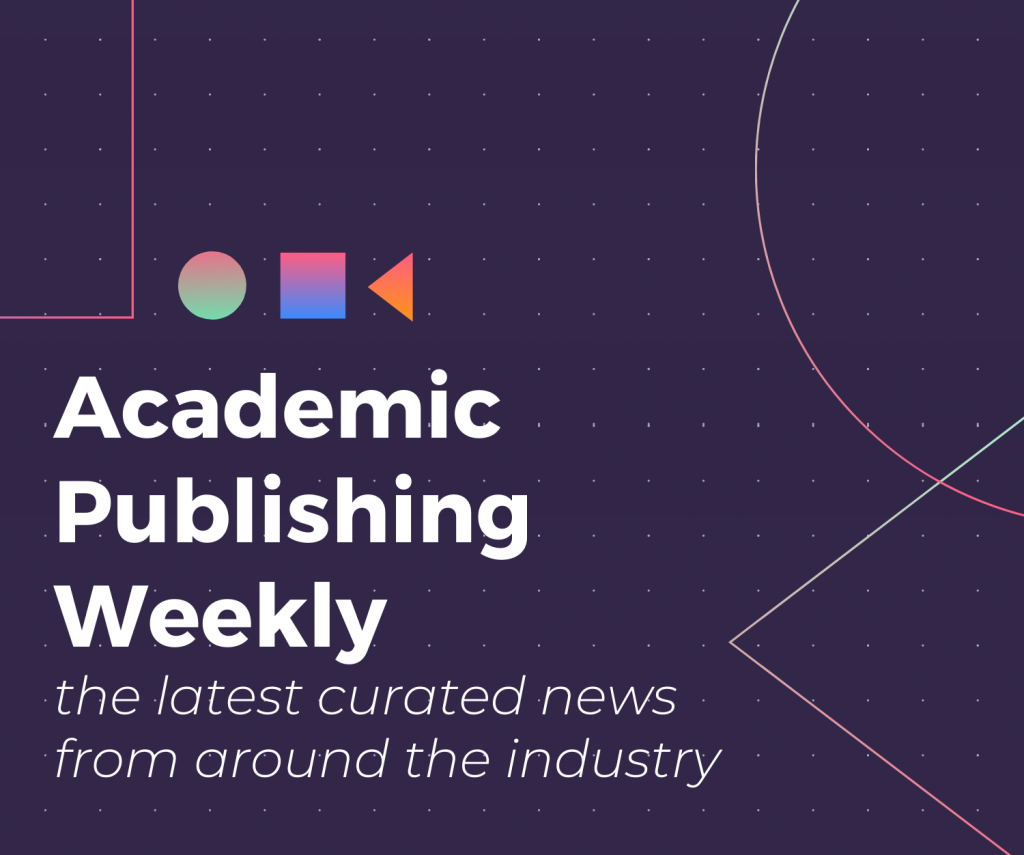 Open Access Reflections for Your Friday
Scholarly Kitchen has churned out several intriguing OA-related pieces this week, starting with reflections on Springer Nature's milestone of publishing one million open access articles ("One Million Milestone in OA"). Steven Inchcoombe of Springer Nature reflects on the achievement, highlighting geographical trends in OA and the demand for gold OA over green. Moving right along, Roger Schonfeld unpacks Clarivate's recent acquisition of ProQuest and its connection to open access trends of the last decade. Schonfeld digs into the impacts of OA advocacy, and predicts future trends post-acquisition. Finally, Lisa Janicke Hinchliffe uses the metaphor of road pavements to lay out the needed principles for successful, system-wide transformative agreements.
---
Unpacking Amazon's Online Bookstore
David Streitfeld for the New York Times discusses the history and landscape of Amazon bookstore's "Wild West atmosphere." Streitfeld opens with one author's experience of sky-high prices and inaccurate publishing dates (off by hundreds of years!) proliferated by third-party sellers. The author's case—and impending lawsuit—reflects a myriad of issues on the site. However, Streitfeld finds that the disorganized and duplicitous marketplace began as a finely-curated sanctuary for booklovers before devolving into the scams, robots, and headaches of today. Are customers fed up yet? Will lawmakers establish new anti-trust laws? For now, your local indie bookstore awaits you. [New York Times]
And so the story comes full circle. Amazon's great gift to devoted readers in 1999 was to make every book in print available within a few days, and do it with a certain panache. Now the site is a maze of debris.

David Streitfeld, New York Times
2021 in Review
With the new year rapidly approaching, the final few book lists of the year have trickled out. First is Slate's "The Best Books of 2021," which includes a mix of ten nonfiction and fiction titles. Next up is Guardian's "The best books of 2021, chosen by our guest authors," which covers a broad selection of poetry, novels, and nonfiction that reflect each writer's interests and/or writing styles. The guest authors all published in 2021 and even include 2021 Booker Prize winner Damon Galgut. In addition, Choice has begun releasing its Outstanding Academic Titles for 2021. The first snippet, "Top Read 2021 OAT Reviews Part 1," is out now. If you're sick of books (gasp!) and would like to review music, film, and more of the past year, the New York Times has a handy guide to the Best of 2021.
---
---
Last summer Maryland made waves in the library-publisher ebook embargo debate when it passed House Bill 518/(SB432) ("Maryland Says No to Ebook Embargo"). The new law "requires publishers to offer electronic 'literary product' licenses to Maryland libraries 'on reasonable terms,'" and essentially limits publishers' ability to enact embargos on audio and ebooks. Though the law will go into effect this coming January, it still faces challenges in the courts. The Association of American Publishers (AAP) filed suit this week to overturn the law, calling it an "impermissible and unconstitutional overreach into federal copyright law." You can read AAP's full statement here. [Library Journal]
---
How Drastically Has the Pandemic Impacted Scholarly Communication?
A new report found that despite pandemic-related open science initiatives, COVID-19 research data-sharing remains low. Scholarly Communication in Times of Crisis looked at how the scholarly communication system responded to the pandemic and the lasting (or brief) effects of those changes. Results revealed that while faster publication times and open materials have aided researchers, more is needed to truly transform the system. The study offers recommendations for a path forward, and highlights common data policy, preprint mandates, and joint collaboration across organizations as key points. [Association of Learned and Professional Society Publishers]
---
Related Posts