News: Academic Publishing Weekly
Looking at the lack of faculty diversity, paid peer review, and forthcoming titles
Posted on December 9, 2022 in News
By Choice Staff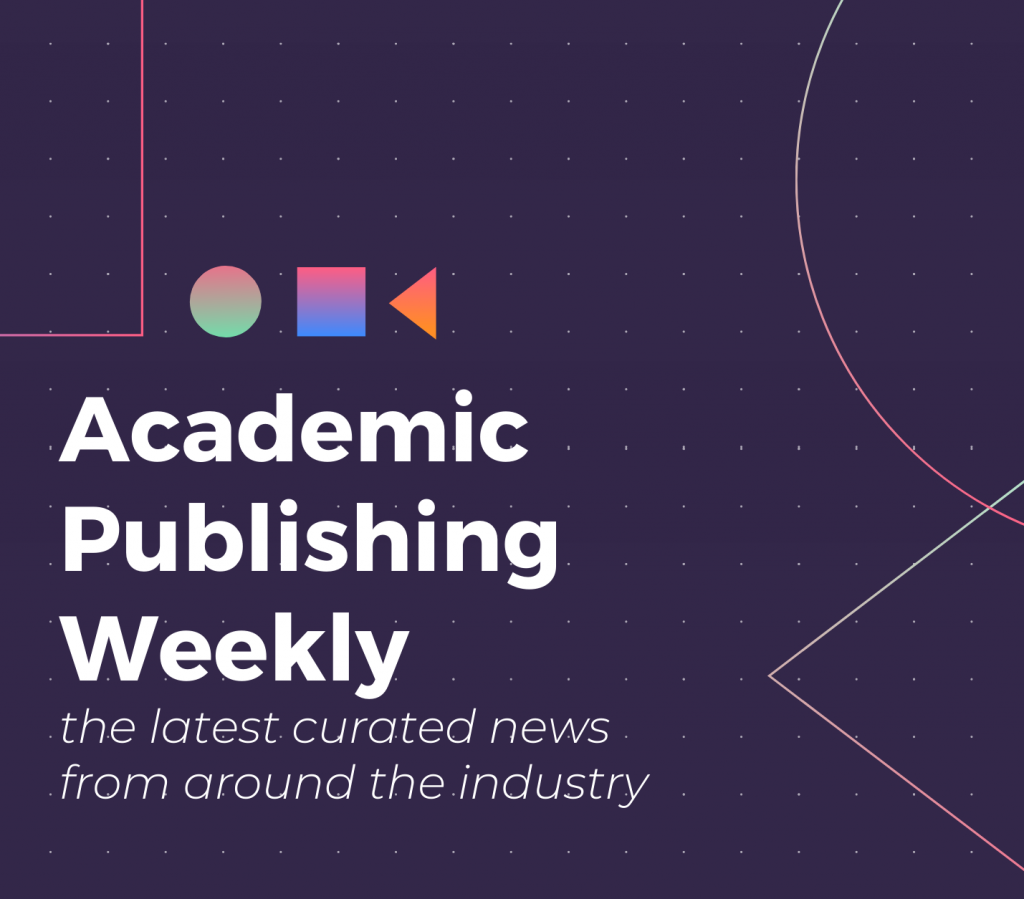 More End-of-Year Reads
Book lists continue to proliferate as we rapidly approach the end of 2022. First is Literary Hub's "Our 38 Favorite Books of 2022," which covers works of poetry, historical fiction, and memoir. Jessa Crispin's memoir My Three Dads: Patriarchy on the Great Plains from the University of Chicago Press made the list. LitHub also released "The Best Reviewed Nonfiction of 2022," including titles on personal narrative, grief, and music. In a similar vein, journalist and book critic Mary Ann Gwinn shared "The 5 best nonfiction books of 2022" over at LA Times. Next up, The Guardian released "The best books of 2022," sorted by science, food, history and politics, and more. If you're doing your holiday shopping this weekend, the New York Times shared its "Best Books to Give this Holiday Season," including a mix of nonfiction and fiction titles perfect for anyone on your list.
---
Book Prizes and Forthcoming Picks Roundup
The final few book prizes of the year have trickled out, including the winner of Canada's Cundill History Prize. Tiya Miles' All That She Carried: The Journey of Ashley's Sack, a Black Family Keepsake from Penguin Random House took home the award. If the title sounds familiar, All That She Carried also won the 2021 National Book Award in nonfiction. Of the announcement, juror Martha S. Jones commented, "Miles deploys dogged research and elegant prose to reveal how the survivors of slavery's crime against humanity left a legacy that undergirds our present-day strivings for justice." In addition, Chris Miller's Chip War: The Fight for the World's Most Critical Technology from Simon & Schuster was awarded the 2022 Financial Times Business Book of the Year Award. Moving to forthcoming books, Inside Higher Ed shared upcoming university press titles. The list diverges from the typical academic book list to include personal works on disease, addiction, and misogyny. Next, Publishers Weekly looked at forthcoming spring releases perfect for your 2023 TBR, sortable by a range of topics including history, mysteries & thrillers, poetry, and current events.
---
Scholarly Publishing Partnerships
This week, IOP Publishing (IOPP) announced an open access agreement with the Big Ten Academic Alliance (BTAA) consortium. Starting in January 2023, the three-year agreement will allow researchers from the BTAA to freely publish open access and retain copyright privileges. Of the partnership, Maurice York, BTAA's Director of Library Initiatives, noted, "This agreement advances our collective strategy of open access scholarship by making member research available to a global audience and simultaneously reducing friction in the publishing workflow by removing the cost and workflow burden from authors." In addition, Springer Nature acquired Cureus Journal of Medical Science, an open access medical journal. Springer Nature noted that since Cureus publishes selected articles for free after peer review, the journal "solves the challenge of open-access publishing of peer-reviewed articles by medical professionals without access to research-grant funds." Cureus also offers article templates for writers to increase publication speed and has a "monthly audience of more than 1 million users."
---
---
Book Sales Down, HC Responds to Strikers, and Ebook Price Fixing Suit Update
Book revenues are still on the decline, with September's Association of American Publishers StatShot report revealing a drop of just over 1 percent across the industry when compared to September 2021. Higher education materials sales fell close to 7 percent year-to-date, but were up over 1 percent in September 2022 compared to September 2021. In other news, HarperCollins president and CEO Brian Murray responded to union strikers. In particular, Murray stated that the union's demands don't "account for the market dynamics of the publishing industry, and our responsibility to meet the financial demands of all our business stakeholders" and noted HC's recent increase to entry level salaries. Murray also raised concerns over the United Auto Workers (UAW) demand for a Union Security clause, arguing that employees should be able to choose to contribute to the clause, rather than being required to pay dues. In response, UAW president Olga Brudastova said that HC rejected a union proposal that would've led to a fair contract and continues to "pick and choose numbers and facts to serve their argument that the strike is unjustified." Last, Publishers Weekly provided an update on the Amazon/Big Five eBook price fixing lawsuit, with the publishers and Amazon requesting that the refiled suit be dropped. The lawyers for the Big Five and Amazon claim that the suit is no different from the one previously dismissed in September, arguing that there's no evidence of intention to monopolize the industry.  
---
Lack of Faculty Diversity – Critiques and Solutions
Several reports this week assessed the lack of faculty diversity in higher education. First up, Education Trust, a nonprofit organization centered on academic achievement, compiled a report on faculty and student diversity, looking at Black and Latino hiring and tenure rates over time. Colleen Flaherty of Inside Higher Ed shared results from the report, finding that "when researchers compared Black and Latino faculty representation against student enrollment in 2020, some 57 percent of institutions got F's for Black faculty diversity. Nearly 80 percent failed on Latino faculty diversity." Additionally, Flaherty reported a lack of representation among those hired for tenure and tenure-track positions, noting that the largest increases in hiring equity have been at minority-serving institutions. The report recommended that universities include faculty diversity in their strategic goals, increase funding, and eliminate bias in the hiring process. Similarly, an analysis in Nature Human Behavior called for an evidence-based, sector-wide approach to diversifying faculty. Analyzing the report, Flaherty wrote that "College and universities will need to diversify their faculties at about 3.5 times the current pace if they want the professoriate to reflect the U.S. population in terms of race by 2050." She also emphasized that the lack of faculty diversity isn't from a lack of available hires, noting an increase in PhDs from underrepresented groups over the past 15 years.
By being proactive and engaging with authors before their projects are fully formed, publishers can better educate authors about their priorities and expectations and find more authors primed and eager to find a home for their work.

Avi Staiman, Scholarly Kitchen
Aiding the Research Process and Paid Peer Review
Writing for Scholarly Kitchen, Avi Staiman, founder and CEO of Academic Language Experts, offered suggestions for how publishers can support authors early on in the research process. Noting the benefits of helping authors prior to submission—namely, the increase in manuscript quality—Staiman recommended offering a variety of author services, providing robust feedback, and making editors a clear point of contact. Staiman surfaced the difficulty in contacting editors and the lack of clear submission guidelines, advocating for "pro-active engagement with authors" to in turn receive stronger manuscripts. In other research news, Sylvia Goodman of The Chronicle of Higher Education examined the current state of peer review, investigating if peer reviewers should be paid for their services. Goodman highlighted the difficulty in finding peer reviewers despite a dramatic increase of submissions during the pandemic. She attributed this lack of willingness to review to the little recognition afforded to peer reviewers, with no measurable benefits to academic standing or consideration for tenure. Mary K. Feeney, editor of the Journal of Public Administration Research & Theory and a professor at Arizona State University, noted, "People are saying no to reviews because they don't want to participate in the marketplace of peer-reviewed journals that are on the backs of free labor."
---
Related Posts