News: Academic Publishing Weekly
The responsibility of preprint servers, a multi-medium press, and the effects of COVID on research publication
Posted on December 18, 2020 in News
By Sabrina Cofer, digital media assistant, Choice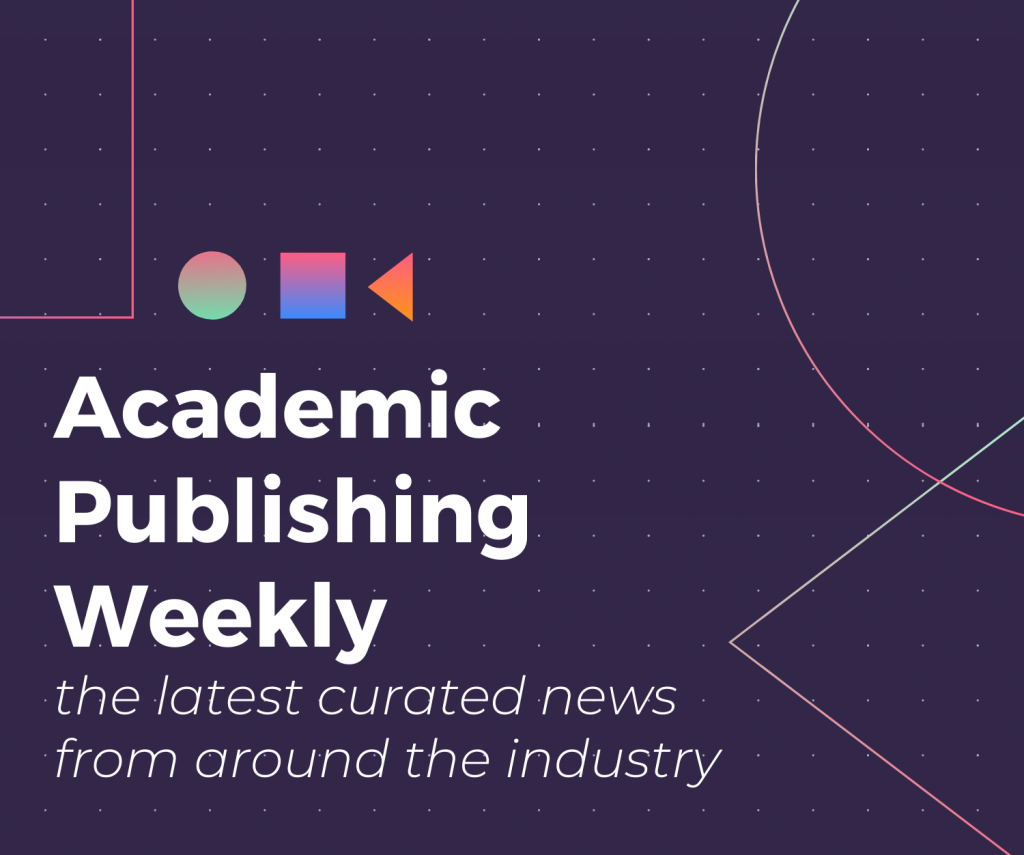 What Is Truth? Also, Preprints
Rick Anderson wades into the murky pool of "objective truth" by tracing the past four years—how did journalists report news when facts themselves were questioned? Who decided what was the truth? Moving forward, Anderson argues that preprint servers should take a stronger stance against pseudo-science or misleading information. He explains that some journalists take preprint studies—i.e. COVID-19 related ones—to the public without accurately representing them as what they are: not peer-reviewed or extensively vetted. This comes after a year of staggering preprint publications; just this week OA journal eLife announced a "publish, then review" model that "will only review and publish papers that have already been posted on a preprint server." Should preprints be more closely monitored? [Scholarly Kitchen]
---
Academic Libraries, COVID, OA, Oh My!
Library Journal released a study on academic libraries' use of open access and open educational resources during the pandemic. The results are unsurprising! The report found that about 90 percent of respondents "indicated that they have some form of involvement in curating OA or OER resources," though, "more than half (54 percent) said they are not confident that their library's OA collection is comprehensive." The study reveals that librarians made this OA/OER push because of the lack of access to physical reserves and the affordability factor for economically struggling students. The report digs into discovery services, the demand for digital sources, budget challenges, and more. On the subject of next year's budget, one librarian wrote: "The era of the so-called 'Big Deal' with commercial publishers of scholarly literature is over." And a million chills went down publishers' spines. [Library Journal]
Researchers and scholars increasingly recognize the professional and societal benefits of publishing in OA venues. In addition, we are seeing more governmental agencies and private foundations that require the result of their research funding to be made openly available to the public.

Chris Hollister, head of scholarly communication at the University of Buffalo Libraries, NY
COVID and Research: A Year in Charts
The end of a year brings reflection, and this one's a doozy to piece together. Luckily, Nature assembled seven charts that illustrate how COVID transformed trends in research publishing. One chart shows the variety of papers published related to COVID (epidemic/controlling spread, diagnostics/testing, public health, mental health, etc.); as the year went on, public and mental health papers increased while epidemic-related ones leveled out, then dropped. Other charts show the influx of preprint submissions, the speed of journal review, and more. I wonder what next year's charts will look like. Actually, let's make it through this winter first. [Nature]
---
---
Multi-Medium Publishing: Next Big Thing?
When Penguin Random House shut down Cindy Spiegel and Julie Grau's literary imprint, the veteran editors chose to start their own independent publishing house "with a much broader definition of what publishing entails." The new Spiegel & Grau will publish yes, books, but also audiobooks, podcasts, and even partner with studios on TV or film adaptations. As NYT points out, this news comes at a "moment of growing consolidation and homogenization in the publishing industry," which makes this move rather exciting. Though academic and trade publishers tend to glance at each other over an ever-widening chasm, this multi-medium move might be something academic presses can learn from (even if they don't have S & G's multi-millionaire financial backers). [New York Times]
---
Isn't It Nice When Researchers Come Together?
A group of major physics societies released a statement backing the move toward open access. The 16 societies, which publish more that 75,000 peer-reviewed journal articles each year, explain their history of commitment to open resources—moving from hybrid journals to fully OA, entering transformative agreements—and their hopes for the future. They call for OA models that offer enough "financially sustainable support for author choice and the quality of peer-review and publication upon which excellent physics research relies." The statement also mentions the importance of preprints for sharing research. Man, what a year for preprints, right? [Association of Learned and Professional Society Publishers]
---
The Final List of Lists!
This marks the last APW of the year, so to wrap it up is one last smorgasbord of book lists. Several publications were of the same mind; Literary Hub, NPR, and the New York Times published picks from independent booksellers, perhaps as a last-ditch reminder to buy local. The Guardian also looked toward the indies by listing The best books of 2020 to support indie publishers this Christmas, which includes over a dozen books by small presses. LA Times offered 10 great books that got lost in the noise of 2020 and the NYT celebrated book covers—novels, translations, and short stories abound. And, of course, Choice released its latest Outstanding Academic Titles snippet, this week of The Most Read Reviews, Part 1. Now, if you don't mind, I'm going to end this year in the most 2020 way possible by sticking a straw directly into a bag of boxed wine. Have a safe and happy holiday season!
---
Related Posts