News: Academic Publishing Weekly
PRH CEO announces end to tenure, PLOS measures open science, and the final book lists of 2022
Posted on December 16, 2022 in News
By Choice Staff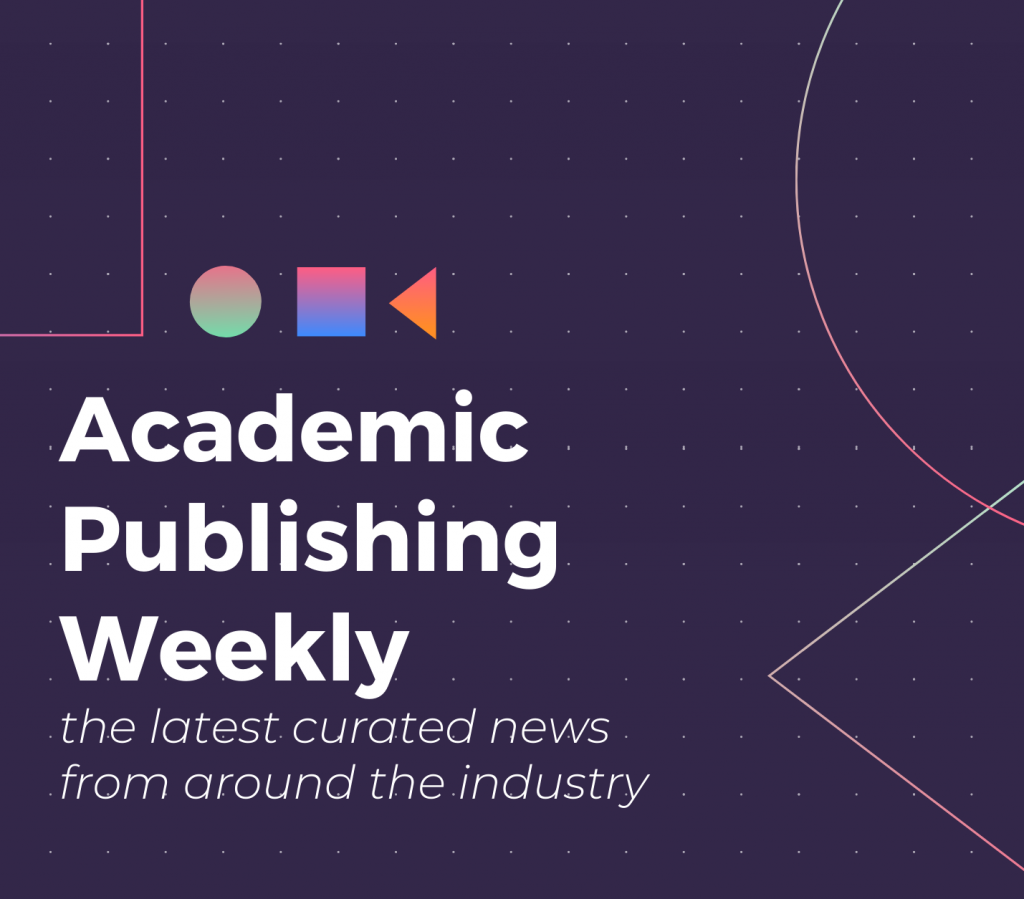 2022 Book Lists Wrap-Up
End of year book lists continue this week, starting with The Atlantic's "The Atlantic 10: 2022's Most Thought-Provoking Books." Of note, the list features Princeton University Press's Spin Dictators: The Changing Face of Tyranny in the 21st Century by Daniel Treisman and Sergei Guriev. Next, the New York Public Library shared its top picks for 2022, including recommendations for children, teens, and adults on a range of topics, such as immigration and re-examining history. Still need to buy holiday gifts? Literary Hub put together "50 Gift Books for Everyone on Your List," perfect for last-minute shopping. In addition, Times staff critics revealed their top picks of the year, featuring both nonfiction and fiction. Finally, The New Yorker updated "The Best Books of 2022," including university press titles from Yale, MIT, Chicago, and more.
---
Best 2022 Book Covers and Award Updates
Literary Hub gathered this year's best book covers, highlighting unique textures, patterns, and color schemes. Thirty-one designers selected 103 covers from over 50 imprints, featuring the year's best in creative and eye-catching art design. As for the latest book award news, Shelf Awareness covered two prizes: Francesca Stavrakopoulou won the PEN Hessell-Tiltman Prize for God: An Anatomy from Knopf, and Aspen Words Literary Prize released its longlist, which selects "a work of fiction that illuminates a vital contemporary issue." Next, Publishing Perspectives looked at Scotland's Highland Book Prize longlist, featuring works of nonfiction, fiction, and poetry. Finally, Porchlight Book Company revealed the shortlist for the 2022 Porchlight Business Book of the Year, including The College Devaluation Crisis: Market Disruption, Diminishing ROI, and an Alternative Future of Learning by Jason Wingard from Stanford Business Books.
---
Partnerships, Acquisitions, and Resignations
SAGE Publishing announced a new open access agreement with the Council of Australian University Librarians (CAUL), enabling researchers to openly publish in SAGE's hybrid journals. The partnership will also provide researchers with a discounted article publishing charge and access to SAGE's journals on social and behavioral science and STM. Next up, Oxford University Press and Project HOPE are partnering to publish an international open access journal, Health Affairs Scholar. The journal will center on health policies and research, including "health care costs, access, quality, and equity." In other news, Markus Dohle will end his 15-year executive run at Penguin Random House, with PRH owner Bertelsmann announcing that he will step down as CEO at the end of the year. Publishing Perspectives highlighted Dohle's career, including his support for the freedom to publish and efforts to diversify the publishing industry. Christoph Mohn, chair of Bertelsmann's supervisory board, commented, "Under his leadership, our book division more than doubled its revenues and quintupled its profit." Shelf Awareness further weighed in on Dohle's accomplishments as CEO, and acknowledged the impact of the failed PRH/Simon & Schuster merger and what's next for the publisher.
---
---
Magazines Take a Hit and Another Look at Book Bans
This week, literary magazine Bookforum announced that it will stop publication, with the most recent issue being its last. This news is the latest blow to the literary community, The New York Times noted, following the recent closures of Astra Magazine and The Washington Post Magazine. The Times also acknowledged the difficulty in sustaining publications during a period of increased consolidation and how the closure will impact young authors, freelance reviewers, and small publishers. Janique Vigier, editor at Semiotext(e), noted that Bookforum "gave this dignity to what you do, because most of the time working in publishing at that level is a labor of love, and also a vow of poverty." Next, Amazon announced the end of its print textbook rental program, along with the phasing out of its magazine and newspaper subscriptions. Digital textbooks will still be available to rent, and a variety of magazines and newspapers will be included as part of Kindle Unlimited. In other news, The Times examined an increase in conservative groups advocating for book bans. On the rise both locally and nationally, groups like Moms for Liberty and the Florida Citizen Alliance form political action committees to sway school board elections in favor of conservative ideals. NYT found that these efforts have increased the number of book ban attempts on titles with LGBTQ+ characters or themes of racism and critical race theory, prompting responses from the Freedom to Read Project and FReadom Fighters.
---
Measuring Open Science Impacts
Writing for Scholarly Kitchen, Iain Hrynaszkiewicz, Director of Open Research Solutions at the Public Library of Science (PLOS), discussed initial findings from PLOS's research on measuring indicators for Open Science. Following the FAIR principles, the dataset looked at data sharing, code sharing, and preprint posting to measure the frequency of open science usage from multiple publishers. Despite finding an increase in Open Science practices from 2019 to the end of Q2 2022, Hrynaszkiewicz cautioned that more research needs to be done. He noted that PLOS welcomes feedback on its findings and stressed that "there is a need to start a conversation – a conversation about how we can use better quantitative, longitudinal evidence on if and how open science practices are being adopted."
Since the onset of the pandemic, there has been a 19 percent increase in overall use of learning technologies. In particular, more than two-thirds of faculty members have expressed increasing acceptance toward the use of digital course materials through the experience of teaching during the pandemic.

Vera Song, Inside Higher Ed
Increasing Access to Video and Disability Inclusivity
Following the rise of TikTok and online courses, Vera Song from Inside Higher Ed reports that students increasingly prefer video options in the classroom. Song found that the use of learning technologies increased by close to 20 percent following the pandemic, and that video in particular boosts student performance. Song also discussed recent efforts like Pearson+ and Boclips to provide video content, stressing the need for distributors and providers to help smaller publishers and professors integrate video as a key part of students' education. Next, in a guest post on Scholarly Kitchen, Simon Holt, Erin Osborne-Martin, Miguel Ramos, Matthew Salter, and Karen Stoll Farrell offered recommendations for increasing disability inclusivity in the workplace. The writers stressed that changes can be low-cost and implemented by any organization, advocating for companies to use accessibility tools like captions, offer flexible hours and set-ups, and regularly check in with employees on how their needs can be met. They also recommended inviting people with disabilities to give guest presentations, and featured their recent work on developing a Toolkit for Disability Equity in the Scholarly Communications Industry, launching next year.
---
Related Posts