News: Academic Publishing Weekly
The 10th anniversary of University Press Week, supply-chain problems in bookselling, and higher education sales this past summer
Posted on November 12, 2021 in News
By Sabrina Cofer, digital media assistant, Choice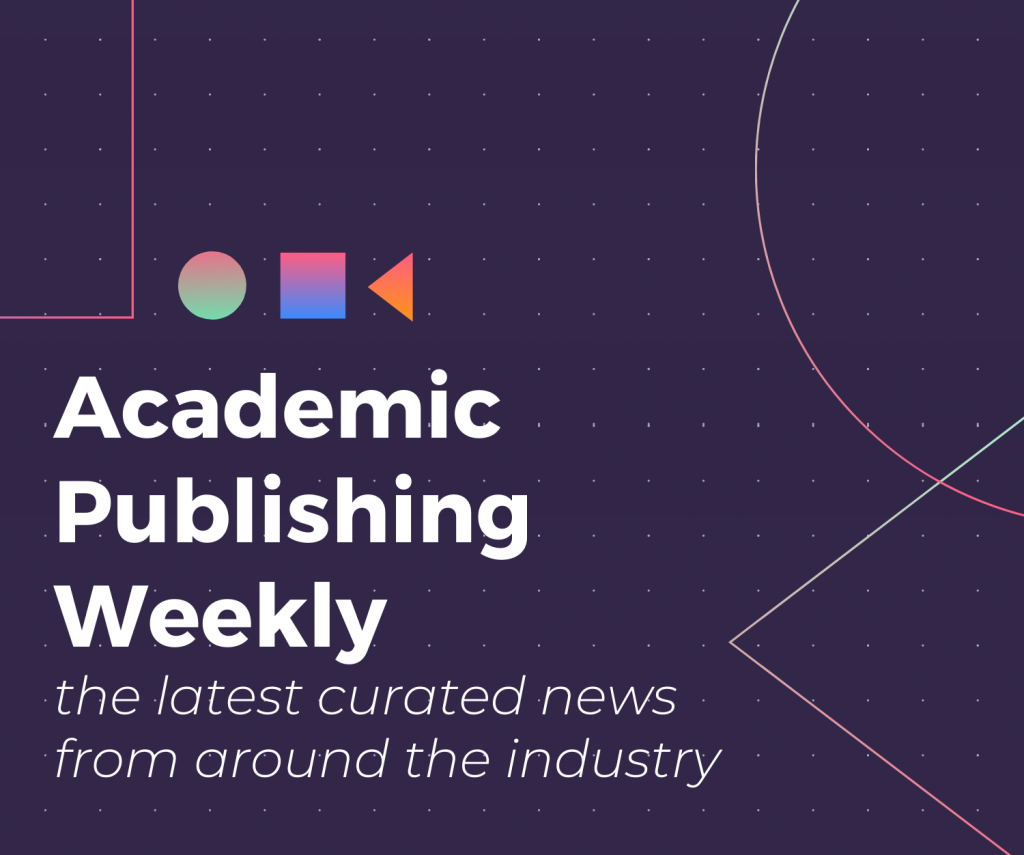 Happy University Press Week!
This week marked the 10th anniversary of University Press Week, bringing together publishers, authors, and librarians for celebrations of university press initiatives and titles. The decennial's theme, "Keep UP," acknowledges the adaptions university presses have made in "keeping up the highest standards of scholarship and championing the power of ideas." The Association of University Presses put together media coverage on the week, including Literary Hub's collection of the "Keep UP Reading List," which covers titles, imprints, programs, and ebook platforms from member presses. AUPresses also highlights reflections by member press leaders; they discuss past changes and the future outlook for marketing, diversity, and open access in the industry.
---
Open Science and Misinformation Revisited (One Week Later)
Last week ("Can Scholarly Communication Withstand Today's Political Environment?"), Roger Schonfeld discussed the intersection of open science and misinformation. This week, Inside Higher Ed takes a crack at the topic. They bring in perspectives from Brian Nosek, co-founder and executive director of the Center for Open Science, Richard Sever, co-founder of preprint services bioRxiv and medRxiv, and Ivan Oransky, co-founder of Retraction Watch. The piece expands on subjects Schonfeld first raised, like author incentives and the role of preprints and peer review. As Oransky eloquently closes, "Technology allows people to publish more and publish more crap, but it also allows more people to find the crap. It cuts both ways, and we have to be open and honest about that." [Inside Higher Ed]
The reward system is about beauty and novelty, and that's distinct from the reality of everyday research, which is messy and has lots of false starts. What we aim to do is realign [the] reward structure so what's good for science and what's good for the scientist is the same thing.

Brian Nosek, Center for Open Science
The Supply-Chain Book Crunch
As the holiday season approaches, how will supply-chain issues affect this year's shoppers? The AV Club looks at how booksellers are handling printing delays and book shortages, especially concerning major bestsellers. They explain their preparations for the inevitable hindrances, and also share tips for book-buyers. Number one: Buy early. Number two: Be open to hidden gems outside the Times' Best Sellers List. Happy shopping! [AV Club]
---
---
Higher Education Sales Stumble in Summer 2021
The Association of American Publishers hit us with a one-two punch this month, releasing its July and August StatShot reports back-to-back. While total revenues across categories were up both months, higher education suffered setbacks. In July, higher education materials were down nearly 13 percent when compared to July of 2020. August felt similar results, with a revenue decrease of over 10 percent. Overall, ebooks were down in both months, though audio (unsurprisingly) was up in both July and August of 2021. Will higher ed materials bounce back in the fall?
---
New Initiatives in Diversity and the Humanities
MIT Press announced the Grant Program for Diverse Voices, an initiative to "expand funding for new work by authors whose voices have been excluded and chronically underrepresented across the arts, humanities, and sciences." The program will accept applications on a rolling basis and evaluate the proposals twice a year. Grants will cover travel, copyright permission fees, and "any other costs associated with the research and writing process." In other news, Routledge announced an open research publishing platform designed for the Arts, Humanities and Social Sciences (HSS) disciplines. Routledge Open Research will use the publishing model and technology of F1000 "to provide HSS scholars with a rapid, accessible and collaborative venue to publish their work." Ian White of Routledge noted the "gaining momentum" of open research in the HSS community. White stated that the platform's communicative aspects "will undoubtedly inform the author's work, creating a virtuous cycle towards real impact."
---
Related Posts