News: Academic Publishing Weekly
Open access partnerships, diversity report from Penguin Random House, and book prize updates
Posted on November 10, 2023 in News
By Choice Staff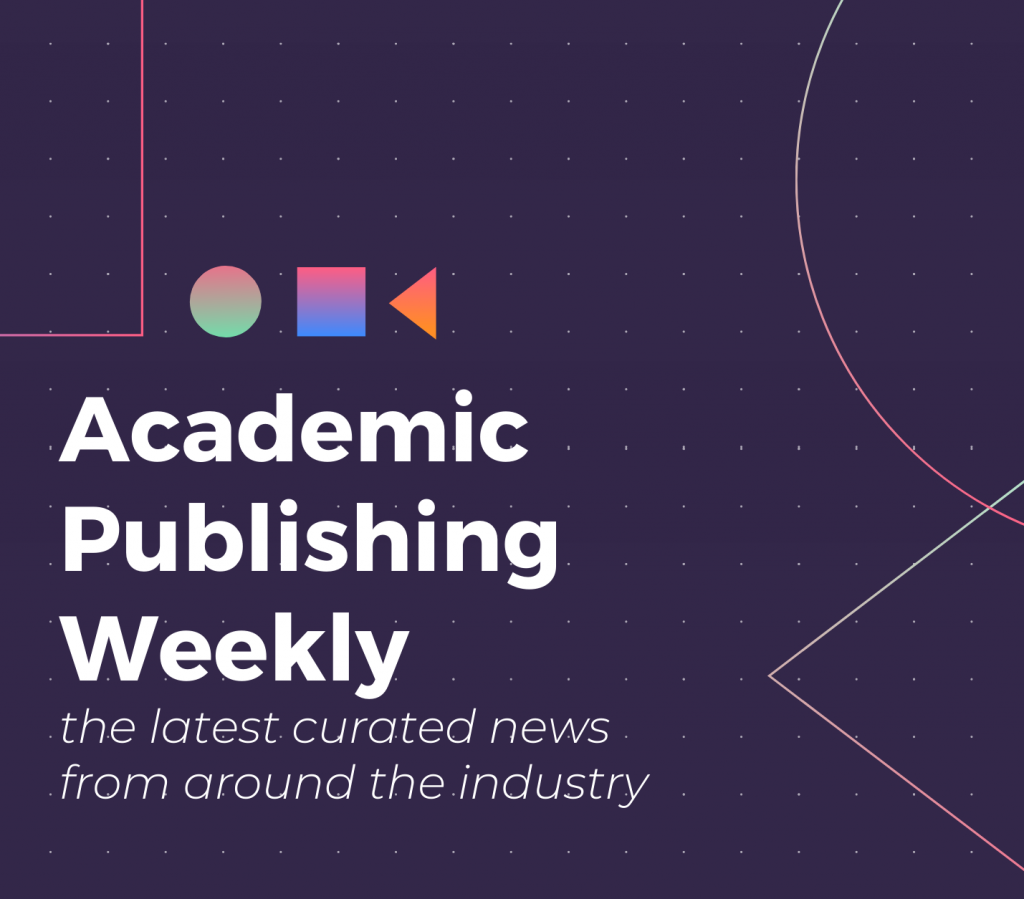 OA Round-Up: New Partnerships and cOAlition S's Latest Plan
cOAlition S has revealed a new plan for OA publishing, advocating for an increased role for authors and the research community in publishing decisions. Of note, cOAlition S called for authors to have control over when and where their research is published and for "all versions of an article and its associated peer-review reports to be published openly from the outset." Nature underscored that cOAlition S also aims to eliminate fees for authors and will be collecting feedback from the community over the next six months. Next, Paradigm Publishing Services, a division of De Gruyter, announced University Press Library Open (UPLO), an OA platform for book publishing centered on the United Nations Sustainable Development Goals (SDGs). UPLO, hosted by Ubiquity, takes a collective approach to funding OA publishing and will further the publication of OA monographs from member presses. Frontiers also launched a partnership with the University of Kansas, enabling authors under the University of Kansas's Lawrence and Edwards campuses to publish in Frontiers journals under a flat-fee model. Last, Springer Nature is continuing its agreement with the DEAL Consortium, which will permit affiliated German researchers to publish in Springer Nature's hybrid and OA journals.
---
PRH Diversity and How Gag Orders Impact Higher Education
Penguin Random House released the results of its first Diversity, Equity, and Inclusion report for its US division, providing insights into the publisher's efforts to diversify its workforce. The report compares PRH employees to the US population, broken down by race and ethnicity, and focuses on several key areas including "Leadership investment in DEI." The report also revealed how employee demographics differ based on career level, and stated that it will continue to bolster its diversification efforts with a goal of having "new hire demographics match US Census working-age demographics by 2024." In other news, a new PEN America report examined 2023 educational gag orders in K-12 and higher education. Tracing over 100 gag orders, the report found that although the majority of attempts to censor teaching are aimed at K-12 schools, higher education institutions continue to be targeted, particularly impacting the "academic support system." As the report's authors underscored, "This new breed of legislation is designed to kick the legs out from underneath university governance and autonomy, so that the next time the state moves to censor faculty, no one is in position to push back."
---
---
Library Cybersecurity and Customizable AI Tools
Following what it's naming a "cyber incident," the British Library in London is turning to predigital methods to fulfill user requests. The New York Times explained that the British Library's website remains down and staff members have been ordered to stay offline. NYT also shared that the incident has prompted several scholars to readjust their study plans and other European libraries to strengthen their security measures as the British Library continues to investigate what drove the event. In other news, OpenAI announced the launch of customizable versions of ChatGPT known as GPTs. OpenAI clarified that users can tailor GPTs to their needs, noting that, "Creating one is as easy as starting a conversation, giving it instructions and extra knowledge, and picking what it can do." Users will also be in charge of how their data is used and can share their GPTs in a forthcoming GPT store.
---
---
Sage Acquires IOS Press and Publishing Distribution Updates
Sage acquired STM publisher IOS Press this week, broadening its journal portfolio and collection of books on topics like "neuroscience, medical informatics, cancer research, artificial intelligence (AI), data science, and the semantic web." The acquisition also expands Sage's open access program by adding over 20 OA journals. IOS Press staff will remain at its Amsterdam office. As for distribution, Hopkins Fulfillment Services will begin distributing University of Toronto Press titles in the US following an initial 2020 partnership for distribution in Canada. The deal will take effect in February 2024. Additionally, Ingram Academic and Professional will offer "distribution, sales and academic marketing services in the U.S., Canada, Latin America and the Caribbean" for De Gruyter effective this coming January.
---
The Cundill History Prize and Getting to Know the Finalists for the National Book Awards
Tania Branigan has won Canada's Cundill History Prize, taking home $75,000. Branigan's title, Red Memory: Living, Remembering and Forgetting China's Cultural Revolution from Faber & Faber, is also shortlisted for the Baillie Gifford Prize. Turning to the National Book Awards, Literary Hub interviewed the finalists on their writing influences and the intended audience for their titles. Organized by prize category (Young People's Literature, Translated Literature, Poetry, Nonfiction, and Fiction), the interviews shed light on the authors' favorite reads and even include tips for tackling writer's block.
---
Related Posts