News: Academic Publishing Weekly
The state of open data, digital piracy textbook claims, and book lists galore
Posted on December 3, 2021 in News
By Choice Staff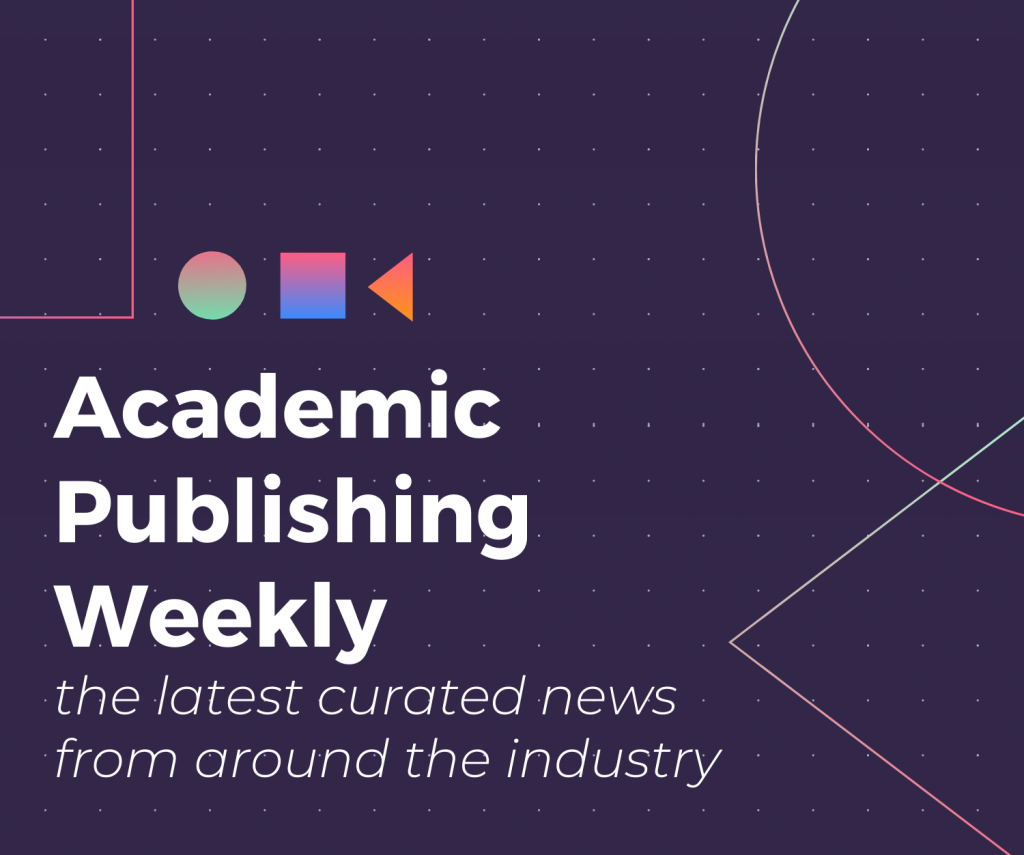 Springer Nature announced the publication of one million fully open articles, accounting for "16 percent of all open-access primary research." This milestone arrives as publishers move to embrace OA, marking a significant shift from initial hesitation or caution toward the movement—after Springer Nature, Elsevier holds the second largest share of the open access market. CEO of Springer Nature Frank Vrancken Peeters stated, "We need to build on this and move faster towards not just an open-access future but an open science future where all outputs of research are immediately accessible." [Publishing Perspectives]
---
Publishers Take Textbook Pirates to Court
Canadian e-commerce platform Shopify has attracted the ire of five major publishers over copyright infringement claims. Macmillan, Cengage, Elsevier, McGraw Hill, and Pearson filed a joint lawsuit this week accusing the company of ignoring digital piracy and "continuing to assist repeat infringers in their infringement." More specifically, the plaintiffs assert that Shopify has helped or enabled vendors to sell illegally obtained or copyrighted digital textbooks through its site and did little to deter or bar offenders. As Inside Higher Ed points out, copyrighted chapters and answer keys shared online devalue textbooks in an age where students already hunt down any way to avoid paying full price. What will the courts decide? [Inside Higher Ed]
Grimmelmann said that for publishers the problem extends beyond just lost revenue, to the loss of value of an entire textbook, since many Shopify vendors sell solution manuals and answer keys meant only for professors. These materials have ended up on the internet and rendered the textbooks useless in the eyes of many professors.

Suzanne Smalley, Inside Higher Ed
Ready for some rapid-fire news? Clarivate has completed its acquisition of ProQuest, which was first announced last spring ("Another Acquisition? Uh-Oh, Think Pieces Ahead"). In other acquisition news, publisher Wiley has purchased open access solutions platform Knowledge Unlatched. Wiley appears to be on a Pokemon-esque, gotta-catch-'em-all mission; recent acquisitions include J&J Editorial, Hindawi, Madgex, and Atypon. Last, the Association of University Presses announced a new strategy for its Annual Meeting format, deciding to alternate yearly between virtual and in-person. Next up is the in-person Annual Meeting in June 2022.
---
---
Have You Completed Your Holiday Shopping?
The end-of-year book lists continue this week for your own personal perusing or holiday gift-giving. The American Council of Learned Societies shared "2021 Book Publications by Our Fellows," which includes select titles from ACLS fellows and grantees. Princeton, Yale, Pittsburgh and more university presses dot the list. Sick of books from 2021? Literary Hub released "The 36 Best (Old) Books We Read in 2021," including novels, memoirs, poetry, and more spanning the 1930s to 2020—never too late to discover a gem! Also, NPR put together "12 books NPR staffers loved in 2021 that might surprise you." Frankly, if you haven't read Crying in H Mart by Michelle Zauner yet, what are you waiting for?!
---
Book Lists and Prizes Continued
To round out the book lists for this week, we have two selections from the New York Times: "The 10 Best Books of 2021" and "The Best Books to Give This Season," which includes 71 titles separated by genre (sports, thrillers, historical fiction, travel, and more). Happy scrolling! Finally, Marjoleine Kars brought home the Cundill History Prize for Blood on the River: A Chronicle of Mutiny and Freedom on the Wild Coast from New Press. Kars collected $75,000 for the award, while the two finalists, Rebecca Clifford (Survivors: Children's Lives After the Holocaust, Yale) and Marie Favereau (The Horde: How the Mongols Changed the World, Harvard/Belknap) were awarded $10,000 each. What a way to ring out the year!
---
What's the State of Open Data?
The yearly State of Open Data report via Figshare, Digital Science, and Springer Nature was released this week, finding "increasing concern among researchers about misuse of data as well as a lack of credit and acknowledgement for those who do openly share their data." The survey of over 4,000 researchers found that many support a mandate for open data, though the majority of respondents don't receive credit for sharing open research. The report also looks at the motivations behind data sharing and the understanding of data sharing principles and standards. Springer Nature's vice president for research solutions Eugenie Regan noted, "Whilst year-on-year progress can be seen in some areas, researcher concerns still remain around credit, data misuse and support around copyright and licensing." [Research Information]
---
Related Posts