News: Academic Publishing Weekly
End-of-year book lists, increasing diversity in publishing, and an update on Academic Twitter
Posted on December 2, 2022 in News
By Choice Staff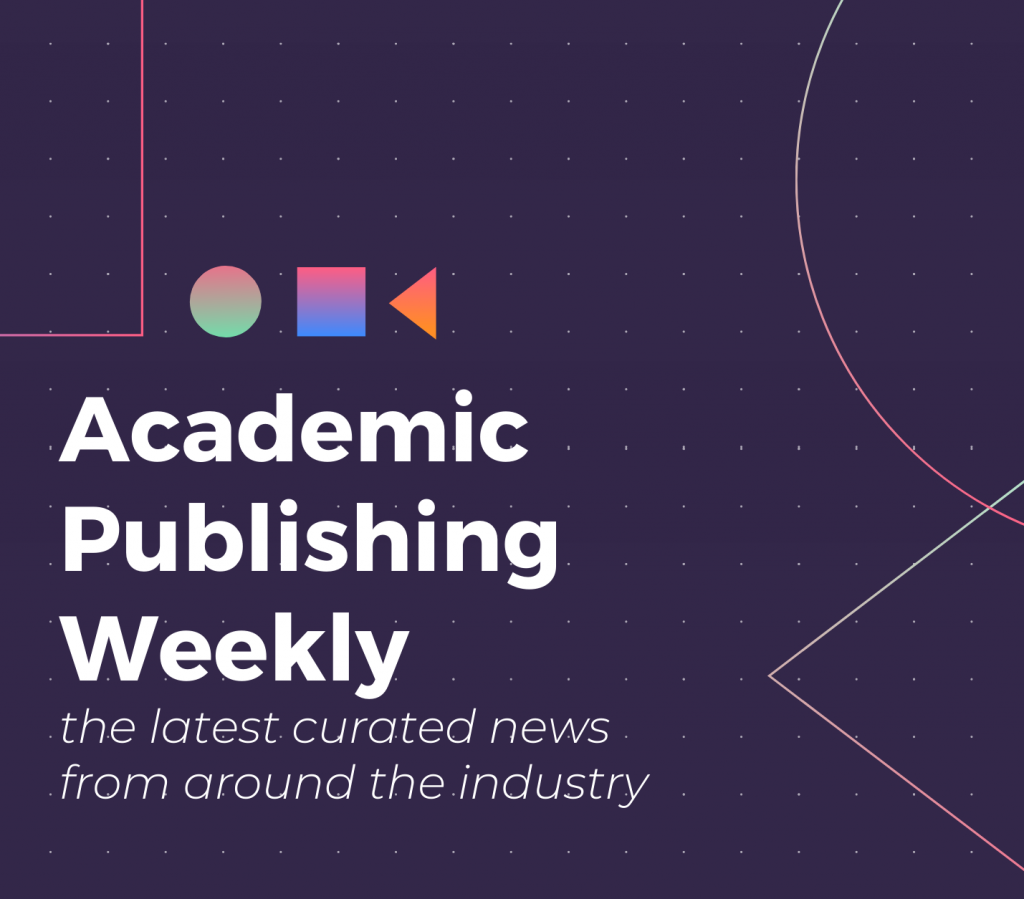 Book Lists and Prizes
The end-of-year book lists continue, just in time for holiday shopping. First up, Scholarly Kitchen chefs shared their favorite reads of this year, including In Praise of Good Bookstores by Jeff Deutsch, published by Princeton University Press. Next, Literary Hub released "The 23 Best (Old) Books We Read in 2022," including titles dating back to 1941. As for book awards, the Association of American Publishers (AAP) announced the winner of the Jeri Laber International Freedom to Publish Award, with Editorial Dahbar and its founder Sergio Dahbar taking home the prize. Terry Adams, AAP's Freedom to Publish committee chair, stated, "Editorial Dahbar has exhibited tremendous courage and commitment in continuing to publish, even as the social and political environments in Venezuela have deteriorated, causing many others to flee the country." Last, Abu Dhabi Arabic Language Centre's Sheikh Zayed Book Award named its translation longlist, featuring works translated from English and French into Arabic.
---
The Listicles Continue
Rounding out this week's booklists, the New York Times released the "The 10 Best Books of 2022" and "100 Notable Books of 2022," which is sortable by Fiction/Poetry, Nonfiction, Memoir, History, and Science. Forbes also shared "The Best Higher Education Books of 2022," featuring titles on academic freedom, college pricing, and student success. The list celebrated titles from multiple university presses, including Johns Hopkins, Oregon State University, and New York University. Next, the American Council of Learned Societies (ACLS) compiled a list of 2022 publications by ACLS fellows and grantees, highlighting works on democracy and sustainability. Of note, seven out of the 11 titles are from university presses. Last, Choice has begun releasing its Outstanding Academic Titles for 2022. The first snippet, "Outstanding Academic Titles 2022: Most Read Reviews Part One," is out now.
Publishing books is a business, and prizes bring its politics and ethics into focus. It's always worth looking to the margins – to the work of independent presses, to translations, to underprivileged voices – and amplifying these stories and perspectives.

Sana Goyal, The Guardian
Diversity in Publishing
Nonprofit organization We Need Diverse Books is launching a new initiative, "Books Save Lives," in response to the increase in book bans targeting diverse titles. The initiative will include grants for underserved libraries, author visits, and educational materials for librarians, educators, and media professionals. In other news, Sana Goyal from The Guardian contemplated the future of South Asian literature, following Booker wins from Sri Lankan author Shehan Karunatilaka and Indian writer Geetanjali Shree. In particular, Goyal highlighted efforts from small presses to share diverse titles and noted the importance of seeing other South Asian writers succeed. 2022 National Book Award nominee Sarah Thankam Mathews added, "Every win for any south Asian writer sends a message that our creative traditions and our stories are important, that we are here, that we have always been here." Finally, The Bookseller examined pay gaps at Penguin Random House (PRH), resulting from the publisher's increase in diverse hires in early career roles. PRH attributed the disparities to a lack of senior level job vacancies, and underscored the import of supporting long-term career development for underrepresented staff.
---
---
The Future of S&S and Strikers at HarperCollins
Following the government's shutdown of the Penguin Random House/Simon & Schuster deal, many have speculated what lies ahead for S&S. In an opinion piece for Literary Hub, Nick Fuller Googins, a new author with S&S imprint Atria Books, offered a new perspective. Googins suggested that S&S should become a worker-owned cooperative, writing that employees should have a say in how S&S is operated. He explored how workers could fund the acquisition, considering proposed policies such as the US Employee Ownership Bank. Ultimately, Googins concluded that loans would likely come from outside banks, even proposing that S&S employees and authors could collaborate to purchase the publisher. Jim Milliot from Publishers Weekly also weighed in on the future of S&S, noting that other members of the Big 5 publishers are unlikely to be buyers. In particular, Milliot highlighted the significant offer from PRH, arguing that the purchase price for S&S will likely fall due to high market costs and the decrease in sales this year. In other Big 5 news, over 100 literary agents signed a letter in support of HarperCollins strikers, supporting the claim by HC employees of inadequate compensation. In particular, the letter highlights literary agents' commitment to bar HC from book submissions until an agreement is made with employees. Over 200 HC staff have been on strike since November 10th.
---
This week, Springer Nature announced a transformative agreement (TA) with the National Autonomous University of Mexico (NAUM). The deal marks the largest institutional TA in Latin America, and will allow over 30,000 researchers at the NAUM to publish open access in Nature journals. The agreement also enables read-access to additional Springer Nature portfolios. In addition, Springer Nature completed the acquisition of Research Square Company (RSC), a preprint platform. The partnership aims to increase publication speed and provide authors with support pre- and post-publication. Next, Elsevier announced a partnership with the Texas Library Coalition for United Action (TLCUA), which will provide members with discounted subscription access to Elsevier journals. Last, Wiley is extending its agreement with Projekt DEAL for the fifth year, providing "authors in Germany [with] even more open-access publishing options, with an additional 240 fully open-access journals integrated into the contract for the first time." Publishing Perspectives reported that close to 30 percent of Wiley's journals will be fully open access by the end of the year.
---
An Update on Academic Twitter
Susan D'Agostino of Inside Higher Ed took another in-depth look at Academic Twitter, examining user habits and the viability of alterative platforms like Mastodon. In particular, D'Agostino noted that numerous academics have left Twitter altogether, stopped posting, or made accounts private following Elon Musk's purchase of the platform. Citing concerns over misinformation and an influx of racist tweets, many have migrated to Mastodon, a social network comprised of a collection of websites that requires a home base server to join. Addressing the learning curve of Mastodon and the need to re-conceptualize what constitutes a social media platform, D'Agostino warned that not all users will have a smooth transition if they expect an exact replica of Twitter. D'Agostino further noted that if the move to other platforms continues to be individualized, academics will have a harder time building community and sustaining engagement. [Inside Higher Ed]
---
Related Posts