News: Academic Publishing Weekly
Big OA news, ongoing consolidation, and the end of a book event era
Posted on December 4, 2020 in News
By Sabrina Cofer, digital media assistant, Choice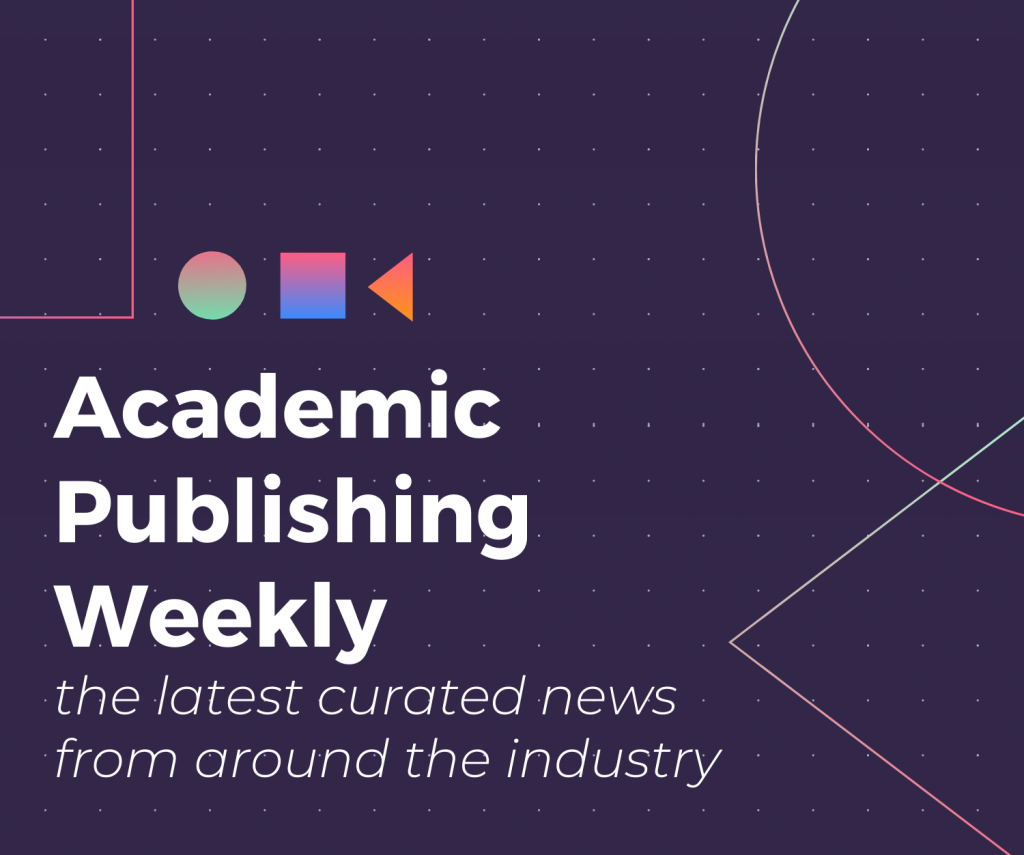 In the Wise Words of Taylor Swift, At Least Springer Nature's Trying
Springer Nature has made an arguably landmark decision to allow open access publishing for its researchers…at a price. Authors submitting to Springer's Nature journals will now have the option to publish OA if they pay an article processing charge of $11,250 or 9,500 euros. You (among other industry shakers) might be thinking, wow, that is the price of a pre-owned vehicle, but Springer argues that its Nature journals' highly selective and rigorous editorial process demands the high price point. Experts say this decision is revelatory is because of the uh, nature, of Nature journals—they "will be the first highly selective journals with such an immediate open-access publishing option for authors." Will cOAlition S accept this steep APC as the markings of a transformative journal? Will this harken a new era of OA? In the endless echo chamber of open access think-pieces and discourse, at least Springer is taking some sort of action. Now, we (publishers, authors, librarians) wait and see what happens. [Inside Higher Ed]
The elements that make us successful also make the transition to open access difficult … One of the key elements of our success is our in-house teams, and that is of huge benefit to us as an organization. But it does mean, because we have so many people on staff, our cost base is high.

James Butcher, VP Journals, Nature
OA: Commercial- or Community-Based?
Springer Nature isn't the only revolutionist in town. The Public Library of Science, better known as PLOS, has introduced a new way to OA: Community Action Publishing. CAP pushes two of PLOS's open access journals, PLOS Medicine and PLOS Biology, into a model "in which universities agree to underwrite the costs of publishing for their faculty, if they should choose to publish their work with PLOS." Joe Esposito and Michael Clarke break down the nuts, bolts, positives and negatives of the model and what it could mean for the future of OA; namely, if a community-centric design outside the commercial publishing ecosystem is sustainable. [Scholarly Kitchen]
---
Rough Week for Book Lovers and Convention Center Buffs
ReedPop announced this week that BookExpo, the longstanding publishing event, will "retire" in 2021. Established in 1947, the event usually kicks off each May, though went virtual this year due to COVID (duh). Event Director Jenny Martin hopes to "pause, review, and rebuild" the event in the future, which many industry heads said it was in desperate need of pre-pandemic. Despite its flaws, show-goers consider the retirement a loss. It's marked as one of the few occasions booksellers, authors, and publishers could gather, as well as give independent booksellers and presses the chance to run with the big names. As the publishing world continues to conglomerate, events like that might become few and far between. [LA Times]
---
---
Speaking of Conglomeration…
The Big Five might need a rebranding. ViacomCBS, parent of Simon & Schuster, announced that it has sold S&S to Bertelsmann, owner of Penguin Random House. They expect the deal to close in 2021. This is not the first consolidation by Bertelsmann, which bought Penguin in 2013, marrying it with Random House to form the largest publisher in the world. According to S&S chief executive Jonathan Karp, Simon & Schuster will still operate as a separate editorial entity, so "we'll all still be competing against each other." Even still, some have put the deal on blast, claiming the rapid consolidation of the industry should spark antitrust concerns. I wouldn't consider myself an industry expert, but it seems like this will only drive smaller authors into self-publication, strengthening the other behemoth, Amazon. But maybe I'm wrong? [New York Times]
---
It's the Best Time of the Year!
Yes, the book lists just keep on coming, folks. This week we have NPR's Book Concierge, an interactive online module that lets you choose between or overlap book categories. Some include "For History Lovers," "Nonfiction," and the classic, "Staff Picks," or some quirkier options like "The Dark Side," "It's All Geek to Me," and "Ladies First." Each book title includes a short blurb by one of NPR's staff, as well as links to buying or lending options. Another list is the prestigious Times Critics' Top Books of 2020, which collects nonfiction and fiction picks and reviews from NYT's critics. Also, Choice began to unleash snippets of its 2020 Outstanding Academic Titles today, so get 'em while they're hot!
---
Europe Continues to Make OA Moves
Three UK organizations have become some of the first to support Open Access Switchboard, an independent organization that "will help the research community transition to full and immediate open access and simplify efforts to make open access (OA) the predominant model of publication of research." UK Research and Innovation (UKRI), Wellcome, and Jisc will support the Switchboard's goals of aiding institutions in their OA infrastructure, data transparency, and communication. The project has been in development throughout 2020, and will unveil in 2021. Does the US have anything like this? Maybe Europe is just better at advertising. [Research Information]
---
Related Posts