News: Academic Publishing Weekly
The end of Z-Library, eBook price fixing suit returns, and best books of 2022
Posted on November 23, 2022 in News
By Choice Staff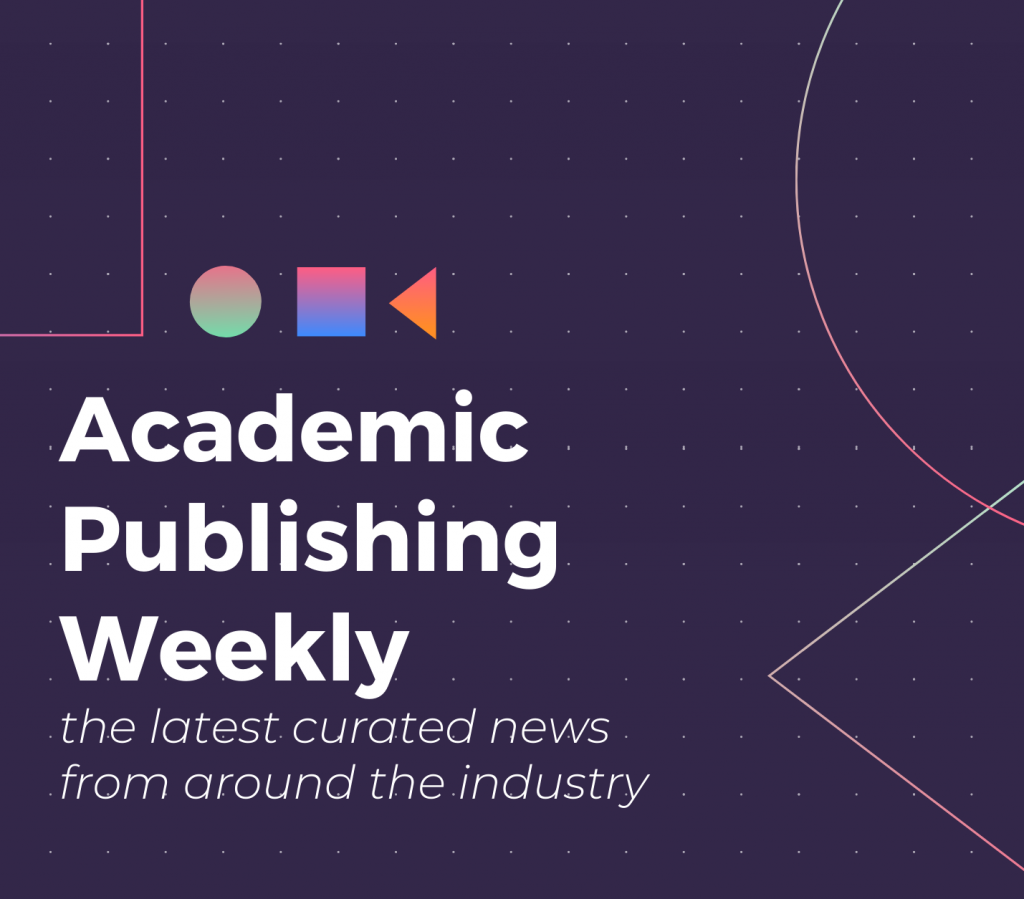 Z-Library Shut Down and BookTok Concerns
This month the US Government shut down Z-Library, a platform with over 11 million pirated eBooks and academic papers, charging the founders with copyright infringement. Commenting on the charges, the DOJ emphasized, "As alleged, the defendants profited illegally off work they stole, often uploading works within mere hours of publication, and in the process victimized authors, publishers and booksellers." In business since 2009, Z-Library provided students with an affordable option to access course materials, prompting many academics to speak out against the platform's closure. In particular, Slate highlighted the prominence of Z-Library in the global south, as students don't receive access to academic papers through their institutions. On the other hand, the Authors Guild heralded the decision, with Publisher's Weekly noting CEO Mary Rasenberger's comment that students should direct their frustration at universities for the high cost of course materials. In other news, TikTok merchants can now sell books directly from the app using TikTok Shop, with The Guardian noting recent BookTok collaborations with major trade publishers and booksellers. However, not all users reacted favorably to the news, noting the shop's lack of diversity. The Cut further weighed in on the lack of inclusion on BookTok, noting that authors who've profited from the platform have largely been white. The Cut also called attention to discriminatory algorithms that prioritize sharing popular content, rather than making room for diverse voices.
The exorbitant cost of education should not be borne by authors and publishers but by the universities, and it should not be used to justify reliance on foreign criminals for textbooks or to trivialize the immense personal and economic harm Z-Library was causing authors who are trying to make a living under increasingly difficult and hostile economic circumstances.

Mary Rasenberger, CEO of the Authors Guild
The End of the PRH Deal and Ebook Price Fixing Suit Back for More
Paramount has announced the termination of Penguin Random House's purchase agreement for Simon and Schuster, despite PRH CEO Markus Dohle's original plan to appeal the court's decision to block the merger. In particular, Shelf Awareness highlighted Paramount's comment that S&S doesn't "fit strategically" with their wider goals since the publisher is not video-based, with PRH now having to pay a $200 million termination fee. The New York Times also weighed in on the decision, commenting on the uncertainty that lies ahead for S&S and questioning if Paramount will pursue future sales. Publishers Weekly also reported that the eBook pricing lawsuit against Amazon and the Big Five is back in court after being dismissed without prejudice in September for lack of evidence. The amended case, filed by the firm Hagens Berman, continues to accuse Amazon and the Big Five publishers of fixing e-book prices through the use of the Most Favored Nations clause. The plaintiffs claim that agreements between the Big Five and Amazon enable the retailer to "reap 'supracompetitive' profit margins on e-book sales", decreasing competition and creating excessive costs for consumers.
---
Book Bans and Awards
In the latest book ban news, Publishers Weekly reported that a proposed Texas bill would "require publishers to create an 'age appropriate' rating system for books sold to Texas school libraries." Although in the early stages, the bill would also allow state officials to request publishers to amend their rating systems and restrict schools from buying titles from publishers who don't comply. Publishers Weekly also addressed a new Missouri law criminalizing sharing sexually explicit materials in schools, leading to the ban of hundreds of titles since the law was passed this August. On a lighter note, the Baillie Gifford Prize for Non-Fiction was announced, with Katherine Rundell's Super-Infinite: The Transformations of John Donne taking home the prize. The longlist for the Porchlight Business Book Awards was also revealed, including works on leadership, innovation, community, and marketing. Of note, the longlist features titles from several university presses including Harvard Business Review Press, Princeton University Press, University of California Press, and Stanford Business Books.
---
---
New OA Journal and Agreements
Cochrane, a network of researchers and patients centered on health, released their first open access journal with Wiley, Cochrane Evidence Synthesis and Methods. The journal is currently open for applications and will expand on Cochrane's systematic reviews. As Shawn Morton, Wiley's Senior Editorial Director for Health Science emphasized, "Cochrane Evidence Synthesis and Methods will complement the Cochrane database products that have done so much to drive evidence-based health care policy and practice and further support a commitment that Wiley shares with Cochrane to make the best evidence as widely available as possible at every stage of its development." Next, Springer Nature launched an open access agreement with several universities in Japan's Research University Consortia. The agreement will enable the publication of almost 900 open access articles in Springer Nature's journals and provide institutions with flexibility in their transitions to OA "by offering the opportunity to fully or partially transform to open access." Last, the Public Library of Science announced an agreement with the Universidad Nacional Autonoma Mexico (UNAM), a research institution in Mexico, enabling researchers from UNAM to publish open access in PLOS journals without article processing charges.
---
Booklists Galore – World Cup, Forthcoming Diverse Titles, and Best Books of 2022
Tis the season for booklists! First up, NPR released an extensive list of over 3000 book recommendations, including book club picks, mysteries, and titles on identity, history, and art. TIME also released "The 100 Must-Read Books of 2022," including a range of nonfiction, fiction, and poetry titles. Next up, Publisher's Weekly announced their picks for the best nonfiction books of 2022, featuring Tim Birkhead's Birds and Us: A 12,000-Year History from Cave Art to Conservation from Princeton University Press and Brian Hochman's The Listeners: A History of Wiretapping in the United States from Harvard University. Publishers Weekly also commented on upcoming diverse titles, highlighting works from several university publishers including Duke University Press, Harvard Business Review, NYU, and Stanford University. Last, The Times published a list centered around the World Cup with titles perfect for Thanksgiving Day soccer viewing.
---
Global Research Performance and OA Book Publishing
Following last week's publication of the 2022 list of Highly Cited Researchers, Clarivate has released the results of the The Annual G20 Scorecard – Research Performance 2022 report. Looking at research performance from members in the G20, an intergovernmental group focused on addressing global economic issues, the report revealed that Australia ranks the highest for international input, while South Korea has the largest research expenditure. Research Information also noted the United States' strong domestic collaborative impact and how output in Mainland China has increased dramatically in the past decade. Writing for Scholarly Kitchen, Erich van Rijn, Interim Director and Finance Director at the University of California Press, also explored different approaches to open access book publishing and how university presses can recover costs of operation. In particular, Rijn highlighted the University of California Press's open-access monograph platform, Luminos, which uses a cost sharing model, and numerous projects presented at the Charleston Library Conference that feature support from academic libraries. Of note, Rijn emphasized that academic book publishers gain the majority of revenue from consumer sales and backlist titles, noting that "if a shift to open access publishing diminishes the ongoing revenue streams from consumer channels by making older content freely available in digital formats, this might have deleterious effects on a university press's long-term sustainability as a program."
---
Related Posts